Three Alarm Fire Damages Bristol Borough Row Homes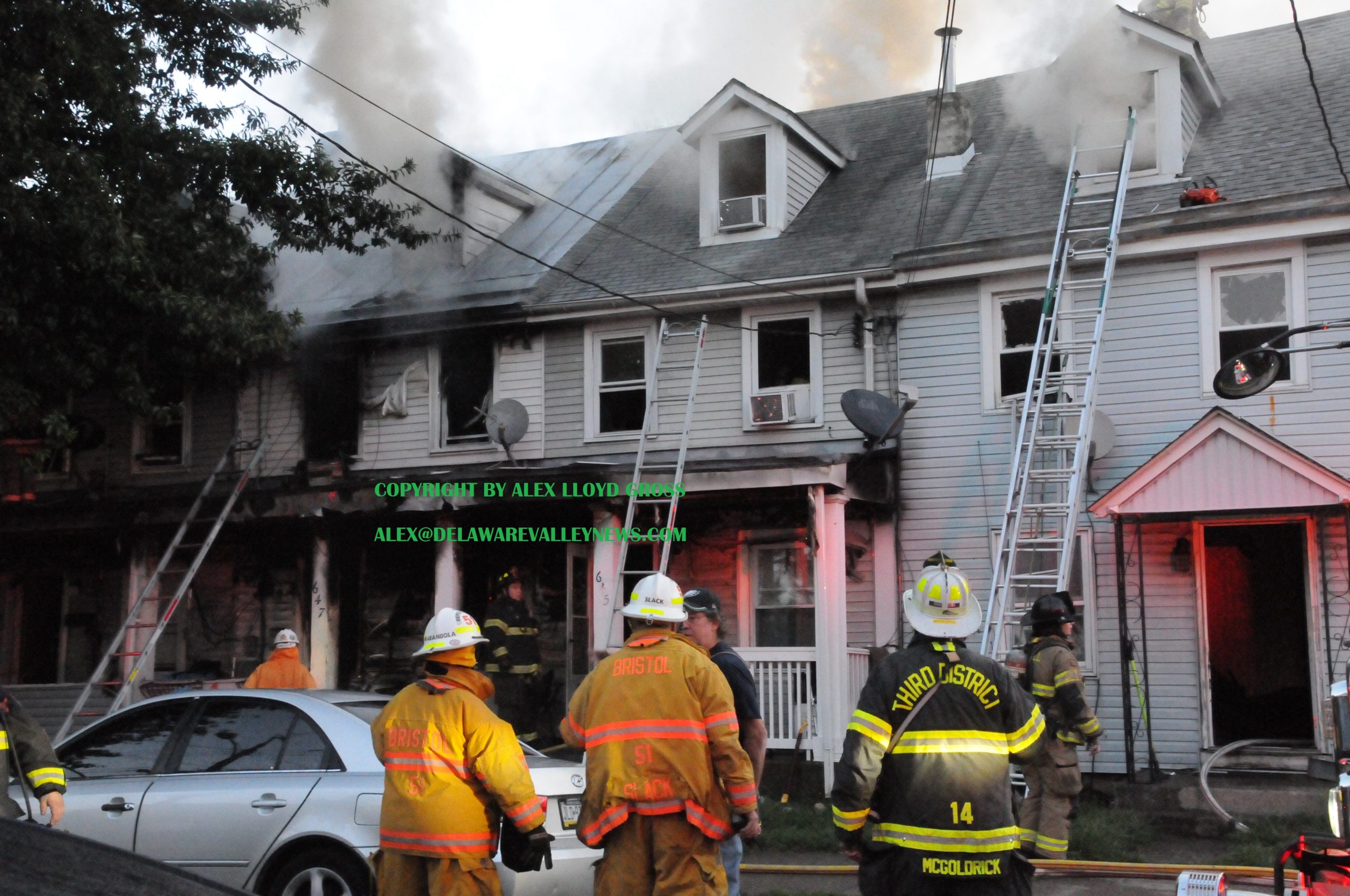 Three Alarm Fire Damages Bristol Borough Row Homes
---
by Alex Lloyd Gross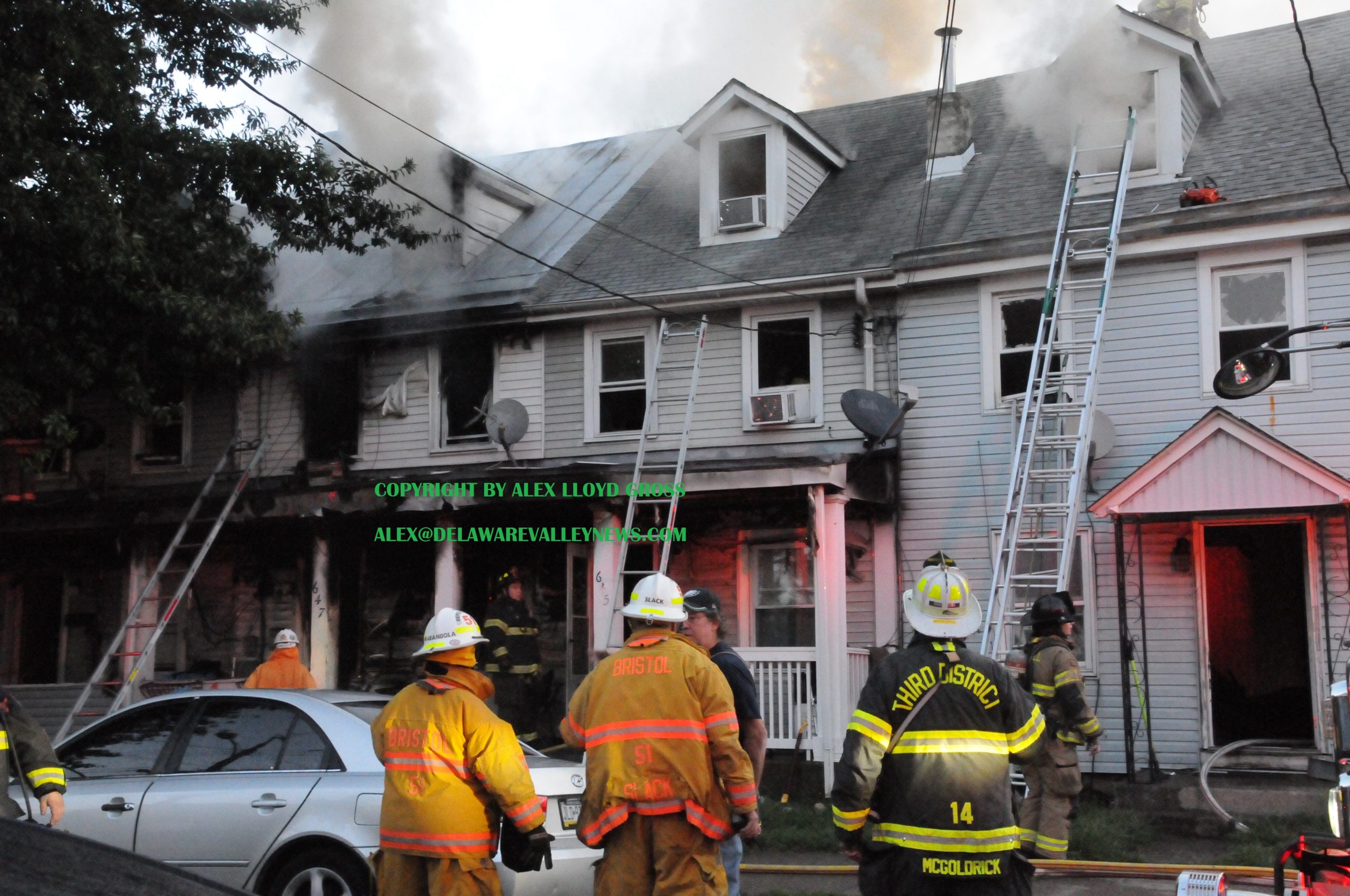 It was just before 6:00 AM today that a house caught fire on the 600 block of Spruce Street, in Bristol Borough. As police arrived on scene they reported heavy smoke coming from a middle row house. Fire crews got on scene and found the fire had spread to several adjacent houses.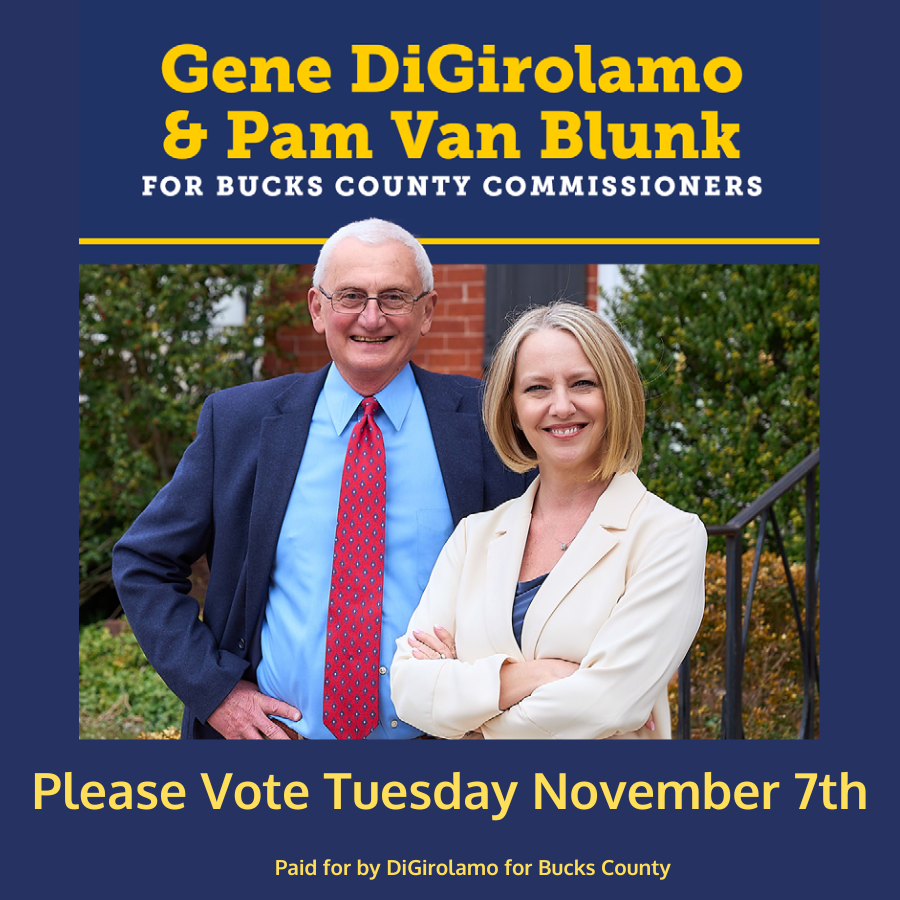 Additional equipment was called and before long a second alarm was struck. Spruce Street is a narrow street and there was no way a lot of fire trucks would be able to be on the street. Firefighters staged the tucks on Buckley Street and advanced the manpower to the scene with whatever was needed.
Ground ladders were put on the houses to reach the top floor. Heavy smoke and some fire had breach the walls and was now extended to every house on that strip, along the top floor. Residents escaped and some were holding their pets. One family escaped with their dog, got into their car and drove to a relatives house, Bristol Borough Sgt.Pete Faight said.. Another resident ran in to the house save a bird and some cats before the fire spread.
Due to the fact Buckley Street was used to stage apparatus, it was impassable and closed to traffic. Residents that parked on the street had to move their vehicles quickly or run the riks of getting blocked in. Fire crews from Parkland, Bensalem responded on the third alarm.
The cause of the fire is under investigation.