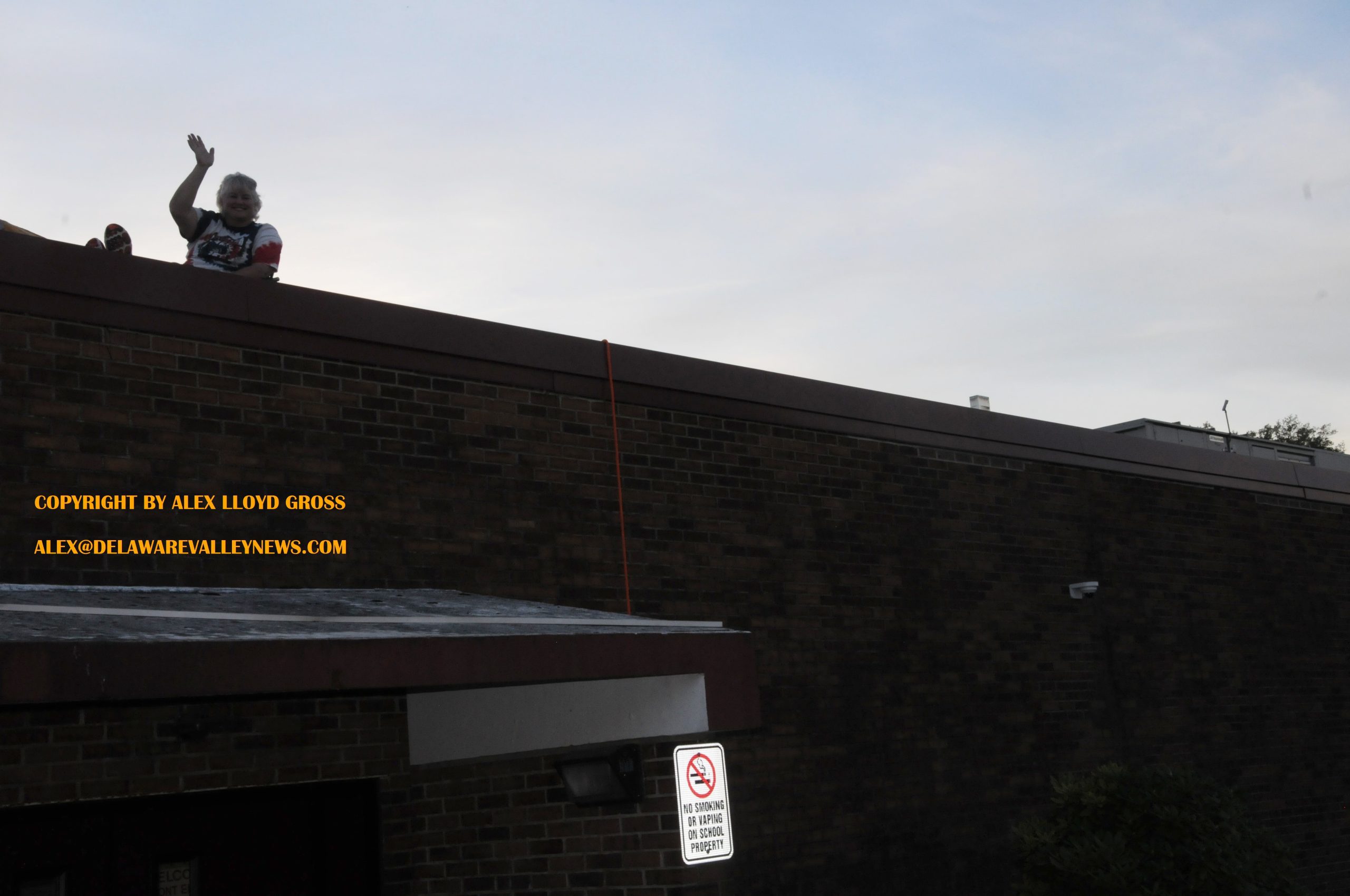 Bensalem School Principal Spends Night On School Roof
---
It's a perfect night to sleep with the windows open. One Bensalem (Bucks County) Pa. resident is taking that to the next level. She is sleeping on the roof of the Belmont Hills Elementary School. It's okay, she is the principal of the school and she has permission to do this. She challenged her students to raise $25,000 for a new playground. They did.
That was two years ago. According to Karen Wenig, President Of the Parent Teacher Group, "The kids did an amazing job fundraising. we did a fun run, and other thing. The idea of sleeping on the roof of the school, that came from the principal".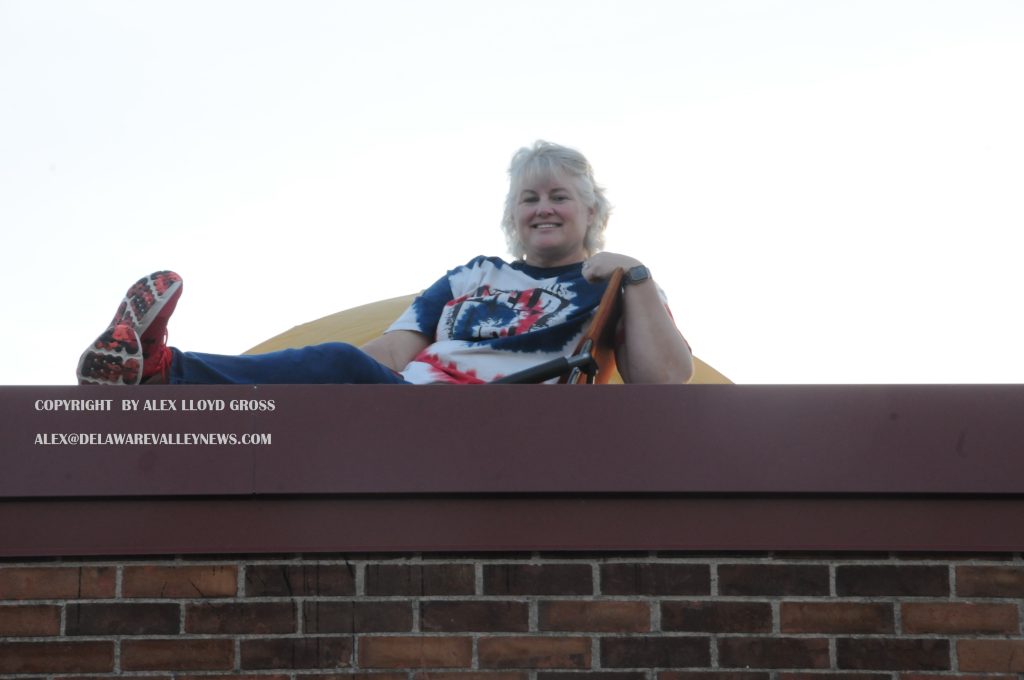 ALEX LLOYD GROSS Photo-Delaware Valley News.com Principal Kelly McGowan relaxes on the roof of the school.
That principal is Kelly McGowan. A former teacher who got hoisted onto the roof of the school early today as a photo op gesture by the local fire department. She was is amazing spirits during the early evening, as a pizza was delivered. She has a bucket with a rope on it to hoist up things like food or gifts that students would drop off.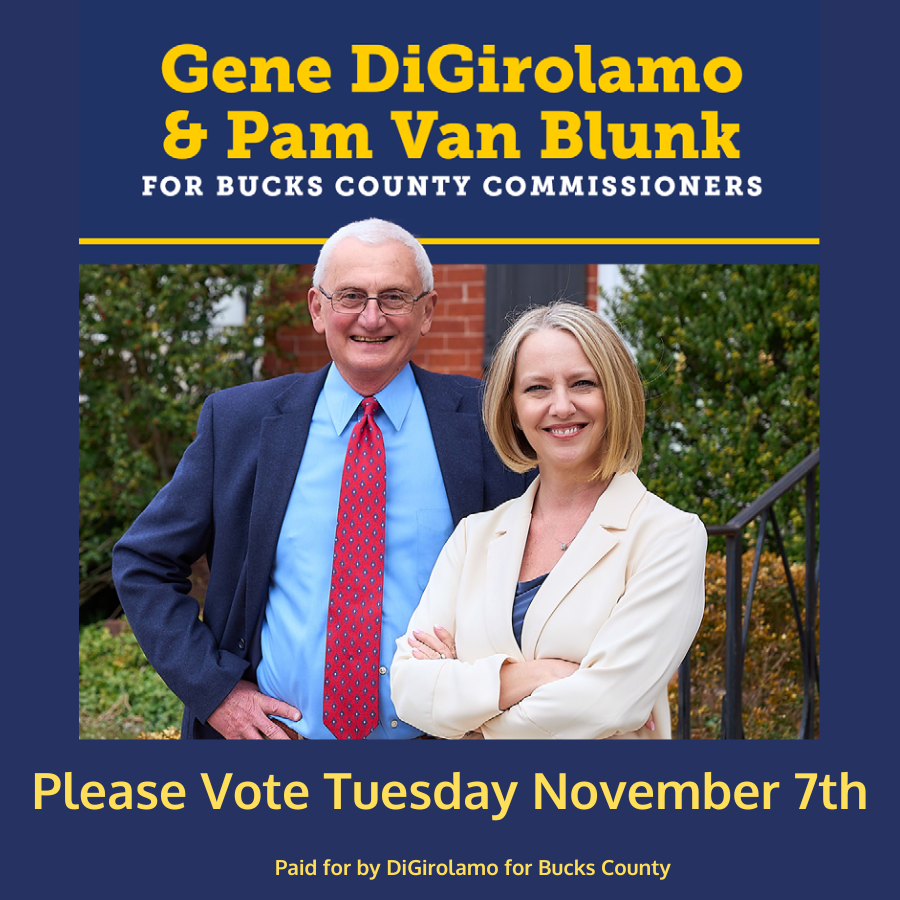 There is a small PA system set up that she will use to tell a bed time story at 8:00 PM. There is always going to be someone with her and she can get down on her own through a roof access point n the school. No need to go up and down ladders. According to Wenig, Belmont Hills has 524 students that range from Kindergarten through grade six.
The past president, Lee Shum was integral to making this happen, Wenig said. The current playground was installed in 1995. The new one will be erected in the spring of this year, Wenig said.
The parent teacher group raises money to pay for things like bus trips and things like that. This was their most ambitious project yet.
McGowan, while on the roof would greet well wishers that drove by to see her, some people got out of their cars, others just drove by and honked a horn. She has pitched a tent on the roof and had blankets and things to keep her warm. She will come down early the next morning when the students are in class.