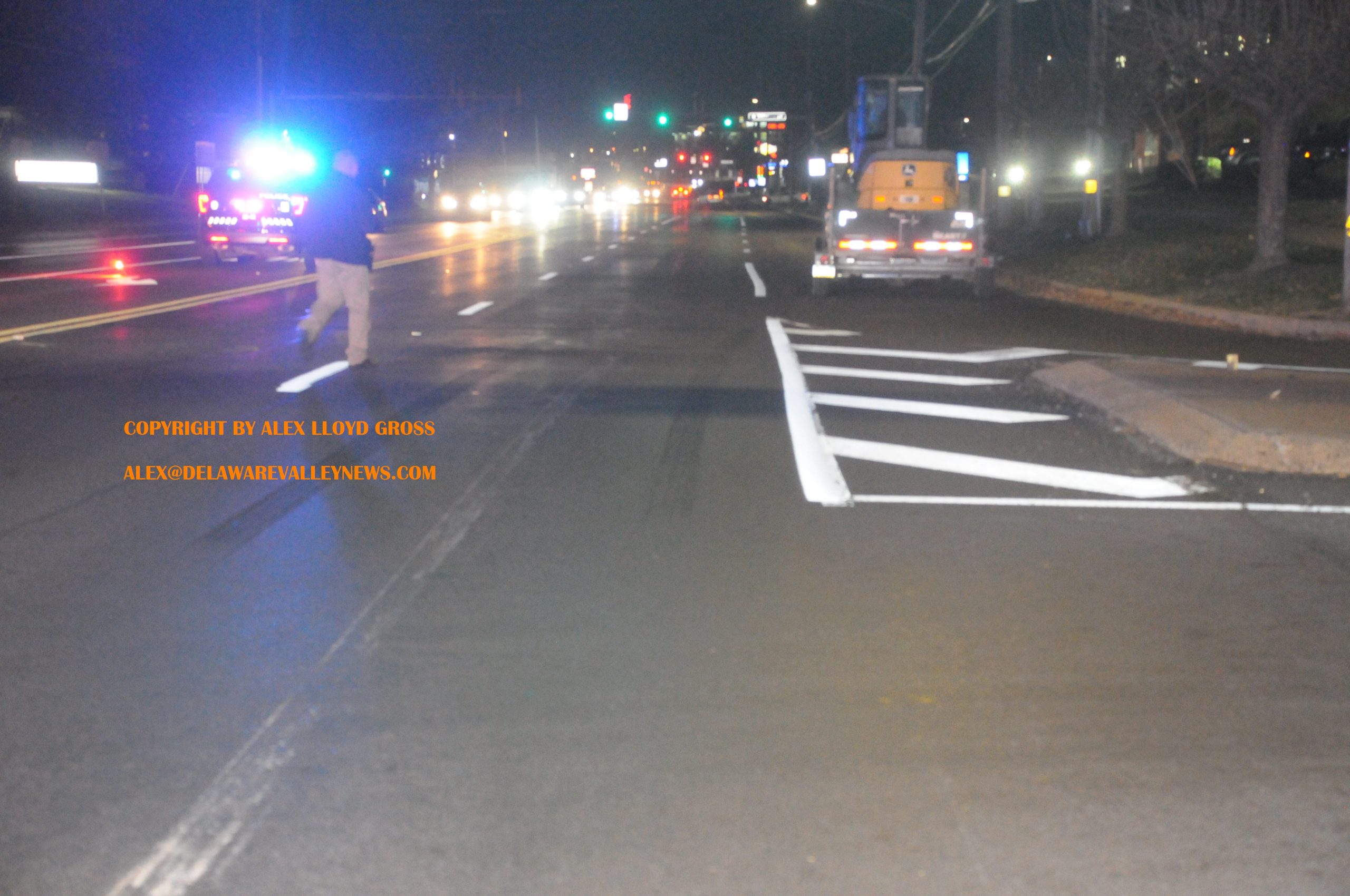 Pedestrian Struck On Street Road In Bensalem
---
by Alex Lloyd Gross
A pedestrian is in critical condition after being hit by a landscaping truck that was towing a trailer last night in Bensalem. The accident happened about 7:00 PM at the intersection of Street Road and Racetrack Drive.
Police were forced to close the westbound lanes of Street Road and divert traffic into a parking lot, away from the scene. Part of Racetrack Drive was closed to prevent motorists from coming onto Street Road.
Police said it appears that the pedestrian stepped off the curb, directly in front of the vehicle. The driver tried to stop but due to the weight of the truck, could not stop in time. The pedestrian was taken to Frankford, Torresdale Hospital, police said.