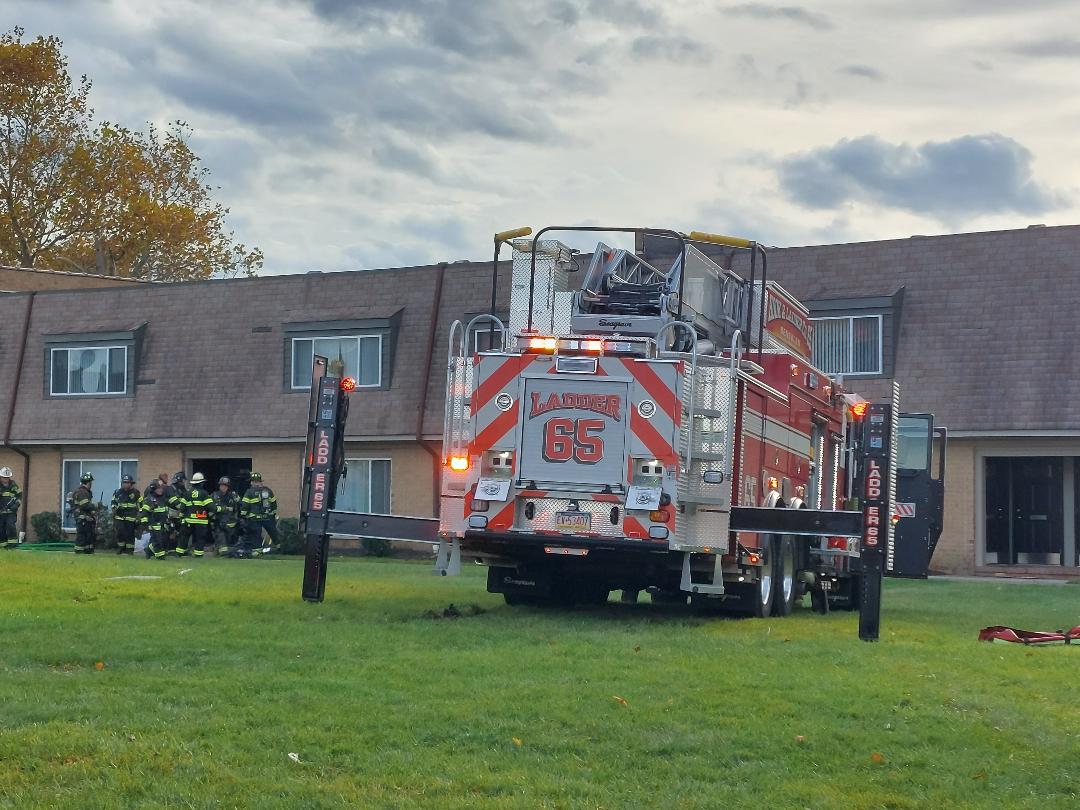 One Person Injured At Franklin Commons Fire
---
Dawn Altstatt photo- Delaware Valley News.com
by Alex Lloyd Gross
One person received medical treatment from a fire that happened yesterday about 2:40 PM on Hummingbird Lane, which is at the Franklin Commons Apartments. When the first fire crews arrived, they had some showing and quickly went in service.
The fire was located in the walls and was extinguished quickly.. One person was treated for injuries at the scene. At least two apartments were damaged, as the fire was spreading behind apartment walls. Multiple apartments were evacuated. .
The cause is under investigation, officials said.. Fire crews remained on scene for the better part of an hour.