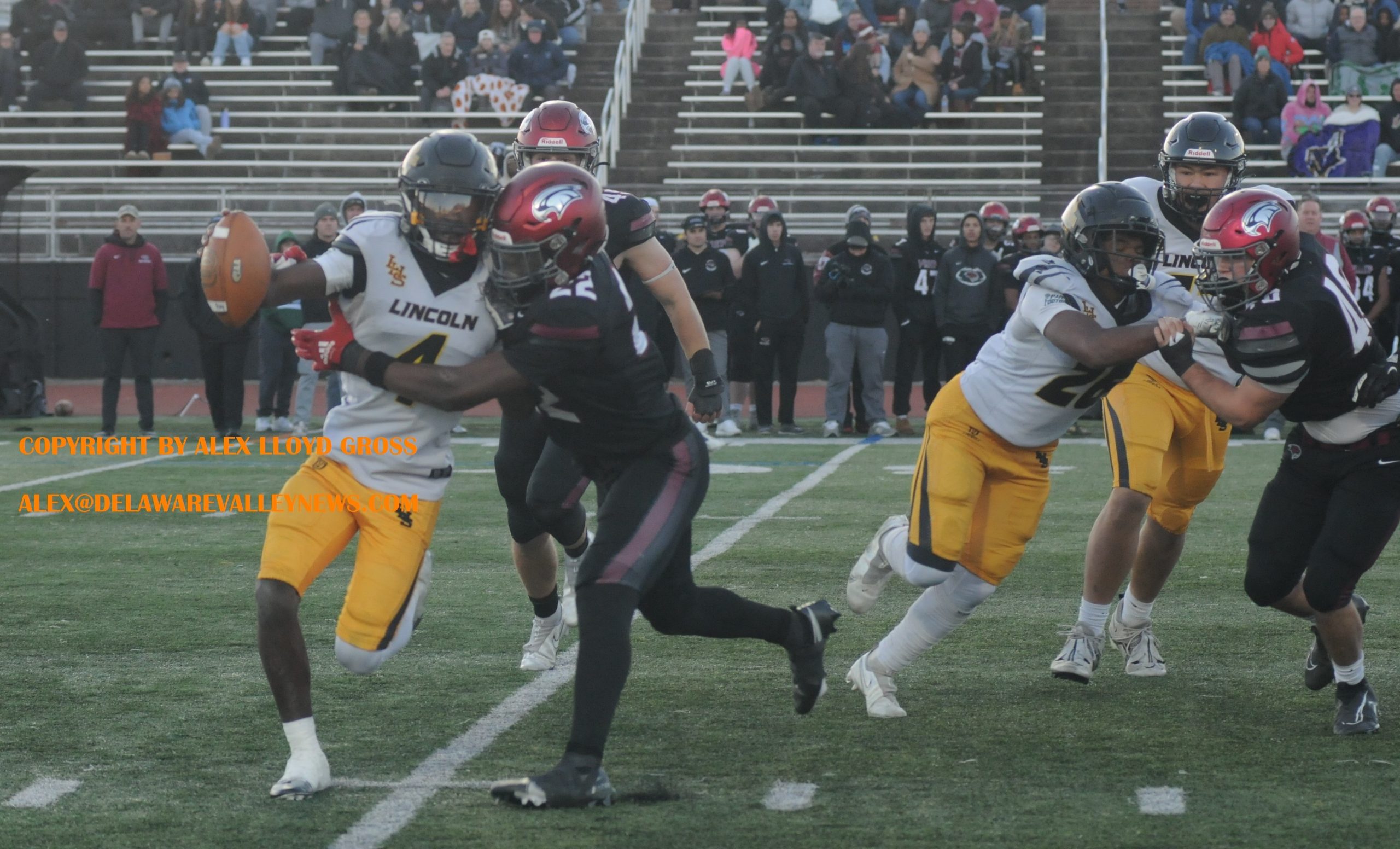 Lincoln Gets Shut Out By St. Joseph's Prep
---
The Lincoln Railsplitters had a great season.Unfortunately, like all great things, it had to end. Saturday evening about 6:30 PM it was all over. St.Joseph's Prep won the game and advanced farther into the championships. The score was 35-0. Lincoln had opportunities but could not convert them to touchdowns.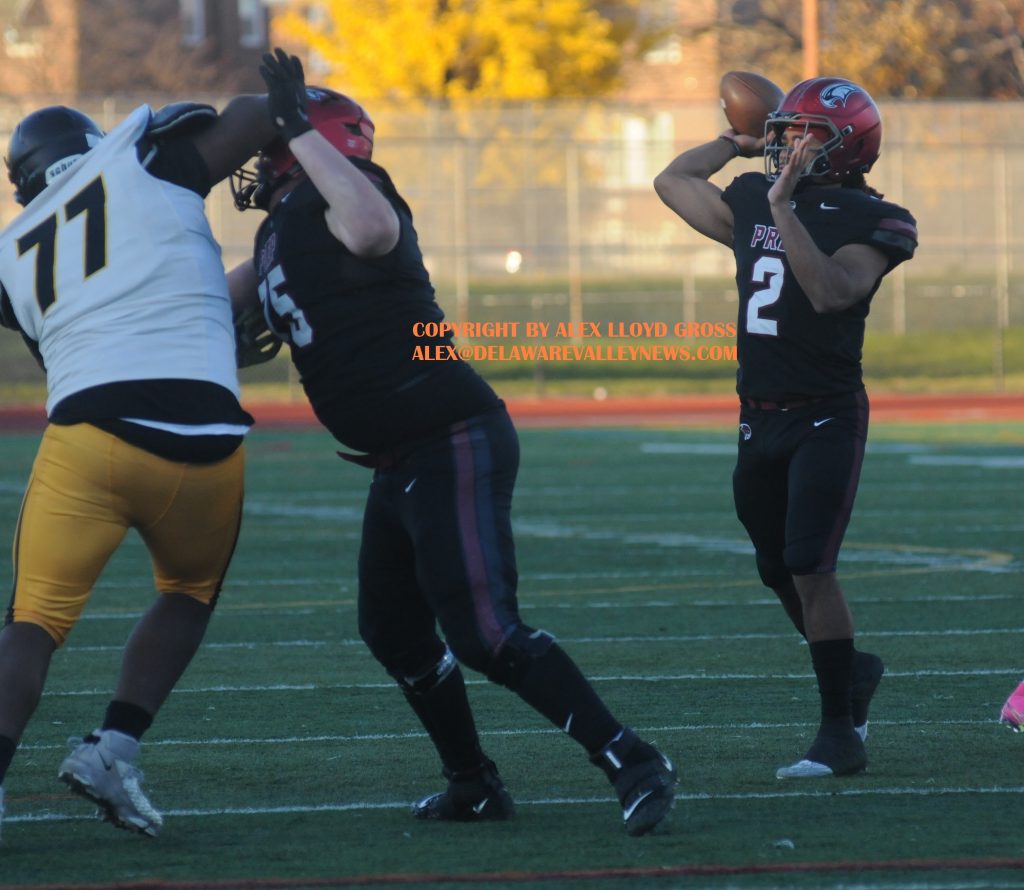 ALEX LLOYD GROSS St.Joe's could pass with very little problem
It was almost as if there was an invisible wall on the Lincoln end zone, where they would score. They would get only so far and then St. Joe's' would take over on downs or Lincoln would give up the ball.
This was the second game played at Northeast on Saturday. The first saw IMHOTEP win over Roman. While that game was well attended, the Lincoln game was not.
St.Joe's has a lot of corporate money and private donations put into their football program. They are a proverbial football factory, minting players you will see on top college teams and in some rare cases, the NFL. Lincoln does not.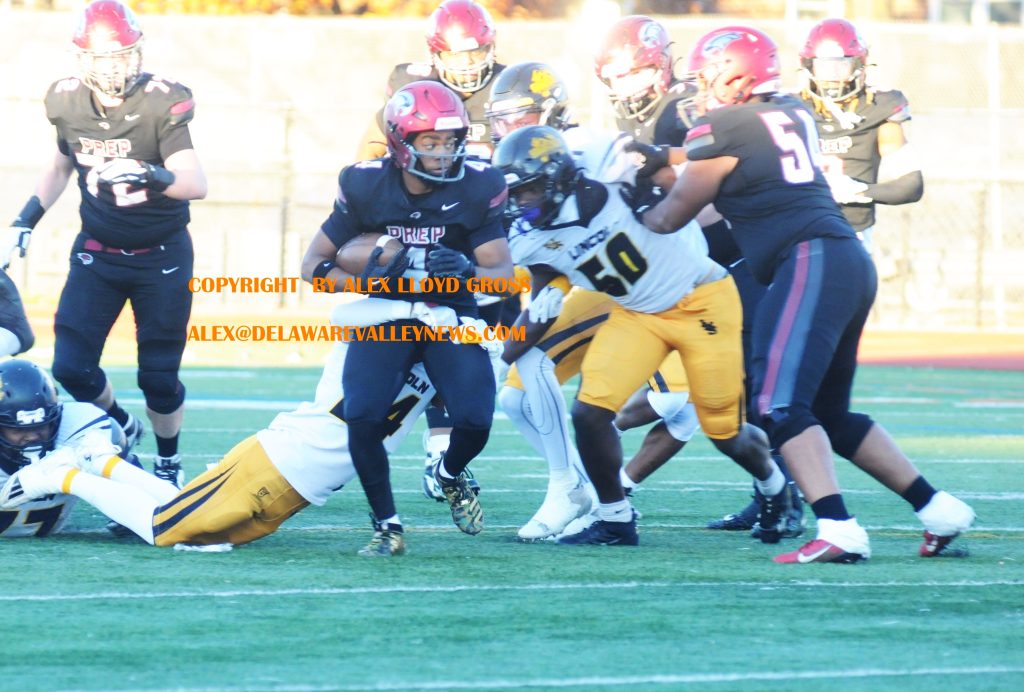 ALEX LLOYD GROSS Photo-Delaware Valley News.com St.Joe's run the ball constantly.
Lincoln will next play Judge on Thanksgiving. St. .Joe's will play next Saturday, most probably at Northeast High School. .