Its a Bristol Wildcat Kind of Celebration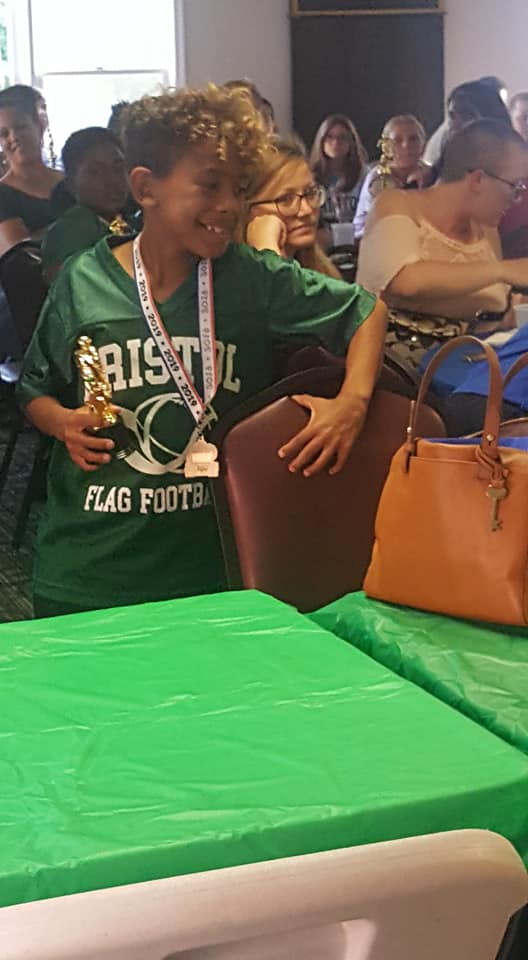 Its a Bristol Wildcat Kind of Celebration
---
Digital Reporter – Jeff Bohen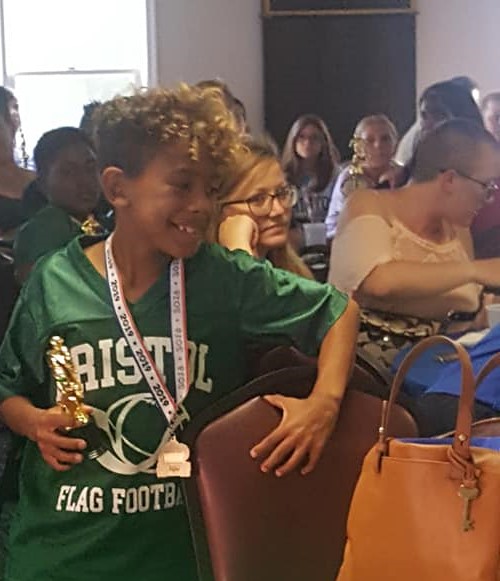 As Spring approached, with the ending of school year in sight, locals in Bristol Borough wondered aloud what could be offered the children of the community as something to do as warmer days approached.
In about two weeks time, after a conversation at the Bristol Elks lodge, Bristol Wildcats Flag Football was born, organized, created, and then launched.
Friday night the achievement and accomplishment of the flag football league was celebrated with a season ending touchdown at the Bristol Elks Lodge on Wood Street in the borough with a league banquet.
Chris Chapman  President of Bristol Wildcats Football explained how to the league came to be this way.
Scot Eddings from Radcliffe Insurance and I got together one night and we were discussing some ideas of getting the kids off the street. Eddington mentioned flag football and within a day we researched it. We roughly have about two weeks to put it all together and we said lets give it a shot, thus The Bristol Wildcats Flag Football league was born.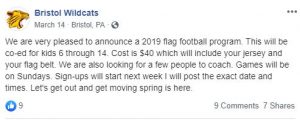 Chapman said during a June Sunday morning flag football extravaganza,  once we put the the table out at the Bristol Elks for signups "Kids poured in,"
In just under two weeks, Chapaman said they had just 100 kids, 12 teams. three divisions,  ready to go and signed up.
Chapman said we made sure families who potentially had challenges with paying for registration "were not turned away."
Chapman said Sunday morning he was grateful for all the parents who took the time out to volunteer their time in making the season a success. Adding "Kilgore Construction" needed recognition for their special efforts and contributions to a successful season and banquet.
Divisional Champions 
5 to 7 -year old's Aaron Antonelli' Battle Axes
8 to 10 -year old division the championship team was Josepfina's Unisex Salon
11 to 14 -year old division was my team Kilgore Construction
Later this week, a story involving serendipity for Bristol Wildcats Tackle Football program will be posted.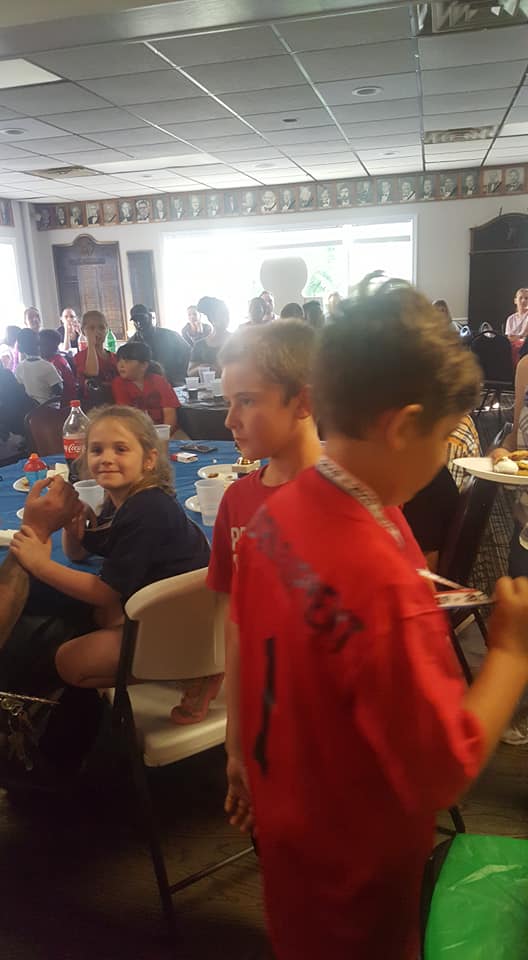 .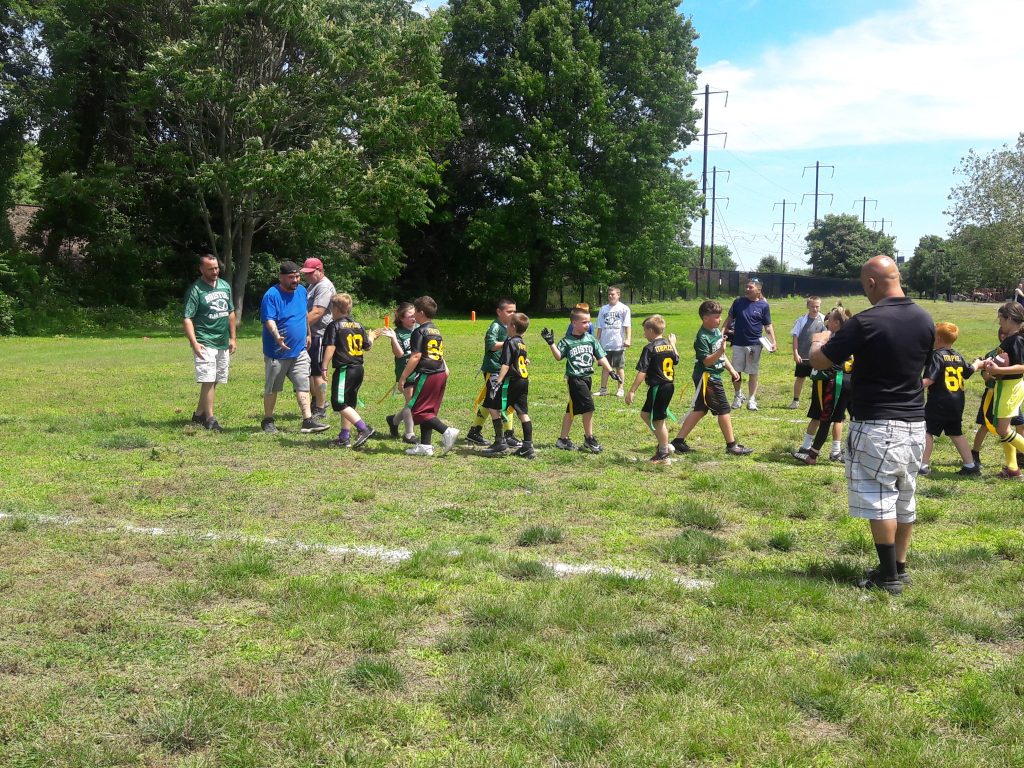 "