Breaking: Morrisville Officer Arrested for Threatening & Harassing a Lower Makefield Couple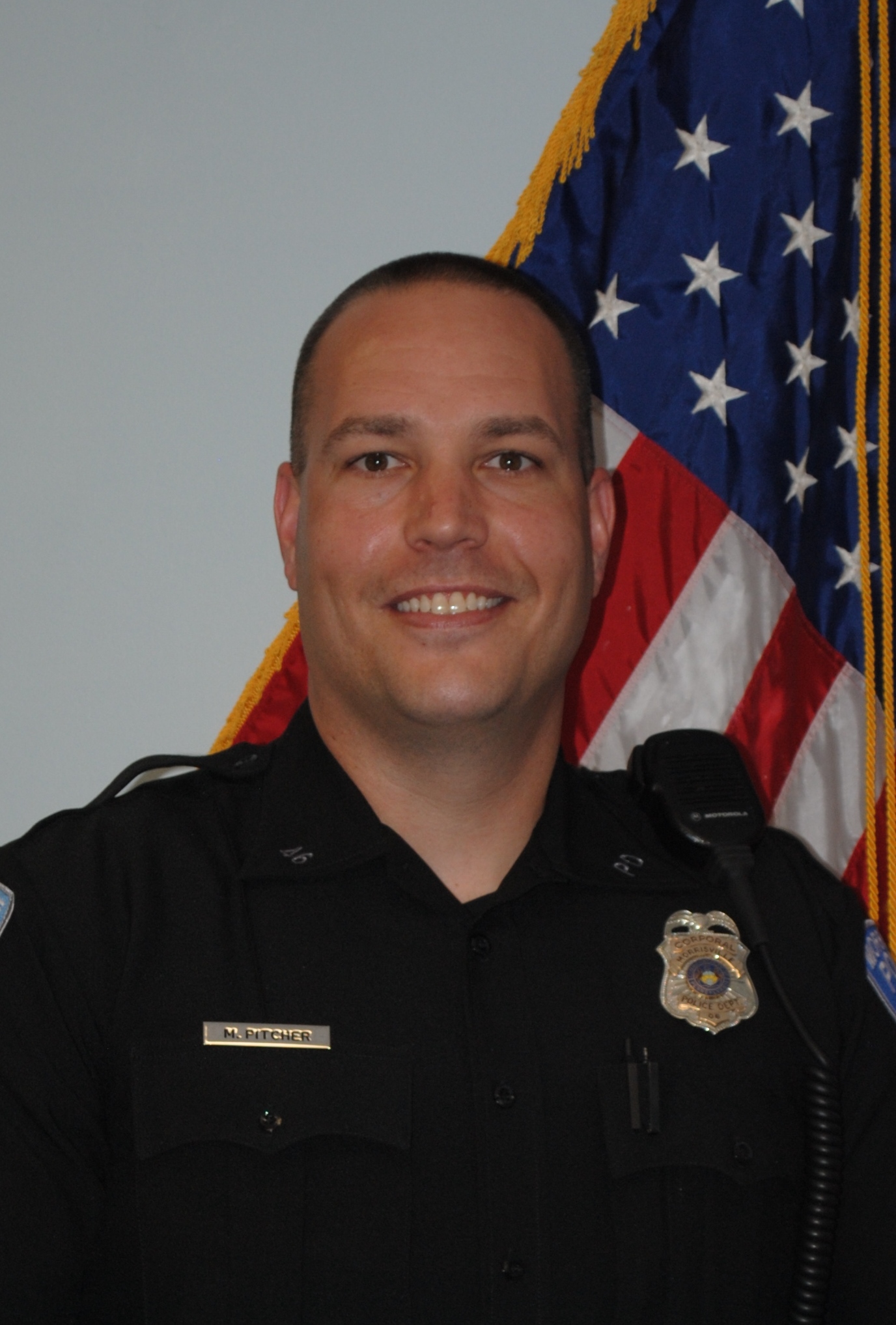 Breaking: Morrisville Officer Arrested for Threatening & Harassing a Lower Makefield Couple
---
Digital Reporter – Jeff Bohen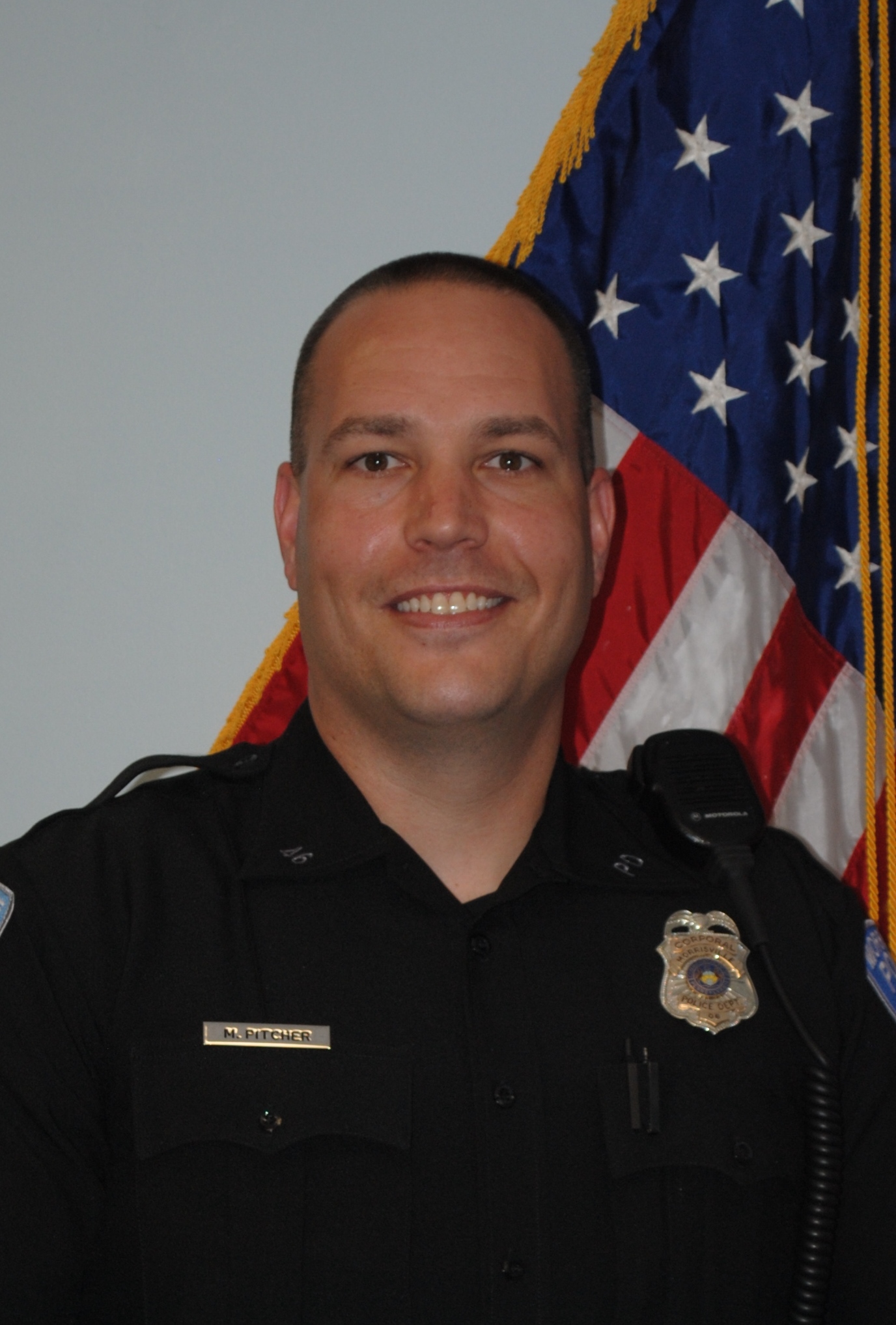 A ten year veteran of the Morrisville Police was arrested Thursday and charged with Unlawful Use of Computer, Terroristic Threats, Official Oppression and Harassment.
Michael Pitcher, 40 of Pipersville, was arraigned before Justice John J. Durkin on Thursday afternoon. The arrest comes after a long and through investigation conducted by the Lower Makefield Township Police (LMPD) beginning in April of this year when a couple from that township reported a series of phone calls made to their home threatening in nature, the probable cause affidavit alleges.
The six page police narrative, filed by Detective- Sgt. Brain Omlor who's first contact with the victims came on April 6 when the couple called to report threatening and harassing  phone calls, the probable cause says.
According to the victims, the calls were received on their home phone line by a male who identified himself as the driver of a vehicle traveling behind the victims on River Road, stating the victims name and address stating several times "You better have cameras at your house as I will be destroying your property, especially your Porsche."
The victims felt the specific nature of the threats and described the call as "very threatening" and contacted police as a result police say in court documents.
Investigators researched the phone number displayed on the victims Caller ID – 609-852-3125- by reviewing public records coming up empty, leading police to believe the telephone number was a "spoofed" of faked telephone number, court records show. Investigators, also noted two additional calls made to the victims, but marked private only minutes apart, during the 7 O' clock hour, according to police.
The victims also told police about their drive back to their home, when traveling River Road, on April, 6 in their white Porsche in which they were confronted by another motorist, who was driving "aggressively and erratically' and tailgating  the couple in a black Chevrolet SUV just outside of Yardley Borough, court records show.
The couple told police the driver tried to pass them on  a narrow two-lane roadway.  The victim driving told police he exited River Rd at the intersection of Black Rock Road, and the SUV speed up causing its tires to squeal, as it continued traveling south on River Rd. The non driving victim stated she believed the SUV had a New Jersey License plate.  Within a short time of arriving at their home the couple began to receive the threatening and harassing calls,  in which the called identifies himself as the driver behind them on River Rd. The couple told police they believed the only way someone could have obtained their personal information was via a license plate look up/search, police wrote in court documents.
Investigators after completing interviews with the couple employed a National Crime Information Center (NCIC) Off Line search to determine if any searches were conducted of the victims license plate/vehicle registration during the time frame of April 1, 2019 to April 7, 2019. Investigators found three such instances occurring on April 6, for which two of the searches were conducted by Morrisvile Police Department  (MPD) on said date, between the times of 6:50 pm and 8:15 p.m. approximately. The third search was conducted by investigators connected to the investigation, the probable cause, says.
According to court documents investigators continued to dig unearthing additional information about the NCIC searches conducted on the victims vehicle identified via the Morrisville Police Department's Justice Network (JNET) connection – which is an online environment for authorized users of law enforcement. Moreover, the system has a unique individualized sign on system requiring users to enter first and last name to gain access to JNET.  Investigators, searched out the "Look ups" based out of MPD and found the searches were performed by JNET user Michael Pitcher of MPD, police wrote in court documents.
Two traffic stop application searches and one PennDOT certified vehicle search were performed by Pitcher, police alleged in court documents.
Pursuant to the investigation, MPD Chief George McClay checked the records management system finding no records connected to the victims for police contact or reports at the 2000 block Yardley Rd address, court records show. McClay also provided, to investigators, Pitcher's use of the TLOxp service which law enforcement employs to search out information on "people, properties and businesses'"  Three searches were located connected to the Yardley address between the  hours of 6:55 p.m. and 7:30 p.m, according to court records.
Additionally video surveillance was also obtained by investigators from several locations including MacClesfield Park in Lower Makefied, the intersection of River Rd. and Trenton Avenue, and Delmor Avenue in Morrisville borough all from April 6 spanning approximately 15- minute duration in which investigators were able to determine the black in color SUV was a 2013 Chevrolet Traverse, registered  to Pitcher, court records show
Additional video surveillance, from inside and outside the MPD, show:
Pitcher is observed  in a patrol vehicle at the same time the victims received the threatening calls – 7:02 p.m and 7:04 p.m.
Between 7:27 to 7:30 p.m Pitcher is observed in the squad room operating two cell phones -one of which is MPD property speaking into it One of the threaten calls was completed at 7:30 p.m.
Investigators also accessed cell phone records for two phones used by Pitcher in which he made calls to MPD using the "spoofed" cell phone number that also originated the threatening phone calls to the couple, employing the "Call ID Faker" application, court records show.
Records from the "Call ID Faker" app indicated Pitcher had allegedly made three phone calls police say.
According to the probable cause affidavit, Pitcher was interviewed by Omlor with James Elo of The Pennsylvania Attorney General's Office on June 6. Pitcher admitted to being behind the white Porsche, using the JNET and TLO system's to obtain information about the registration information of the Porsche stating he was going to issue a traffic citation adding he made phone contact with the victims to ascertain who was operating the vehicle, and denied threatening the couple.
Through further investigation it was determined Pitcher did not attempt to make contact with LMPD to report alleged erratic and dangerous driving nor were any police reports documenting the alleged incident found by investigators,  police say in court records.
Police re -interviewed the victims who reported no attempt was made during the alleged intimidating phone calls to obtain who was driving the vehicle and thus investigators filed charges against Pitcher on Thursday afternoon.
Pitcher's bail was set at 10 percent of 5K and he is scheduled to appear for a preliminary hearing on August 6 in front of Justice Durkin.
Pitcher has been with MPD for 10 years achieving the rank of Corporal. He is described as possessing "aggressive" policing methods on the MPD staff page.