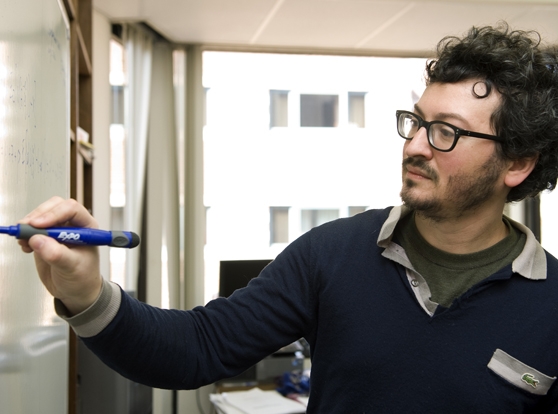 Alarmist gets Penn Professor removed from plane
---
By Alex Lloyd Gross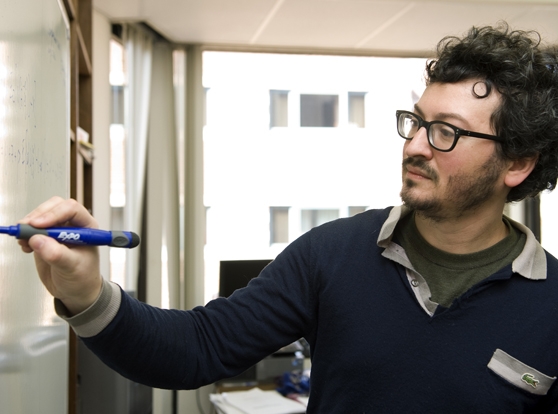 The catch phrase of "See something, say something"  should only be used by people capable of deciphering what they are seeing.  One woman who was a passenger on a Syracuse bound plane saw Guido Menzio sitting next to her doing math problems on paper.  The woman became alarmed and notified flight attendants by slipping them a note. The plane  had not taken off yet and the pilot taxied back to the runway where officials escorted the award winning professor off the plane.
Menzio, is a brilliant educator, winning the Carlo Alberto Medal for best Italian Economist under 40.  He was well dressed on the plane. The woman who complained about him was dressed very shabby, wearing flip flops.   He was busy doing some math when he said that the woman kept trying to make small talk. He found that to be annoying and wanted to concentrate on his work. She complained that he might be a terrorist and he was removed.
After authorities with an enough knowledge to know what they were looking at  investigated they found Menzio posed no threat and the flight was able to continue,  but not before the entire plane load of people were delayed and inconvenienced.  The math is high level and not commonly done.   The woman looked at Menzio, saw his young appearance and assimilated his dark curly hair with being a terrorist.  Menzio was upset,  as he should be.
He said via social media  "The lady just looked at me, looked at my writing of mysterious formulae, and concluded I was up to no good. Because of that an entire flight was delayed … Trump's America is already here. It's not yet in power though. Personally, I will fight back."  Certainly, people should be concerned with strange behavior.  A Muslim man praying, chanting Allah Akbar is certainly cause for suspicion. So is a white male fiddling with baggage that does not belong to him.  Menzio was doing neither.
The woman who reported him was re booked on another flight.  Her identify is unknown.  Menzio is from Turin, Italy. He was going to Syracuse New York to  catch a connecting flight where he was going to be giving a lecture in Canada.