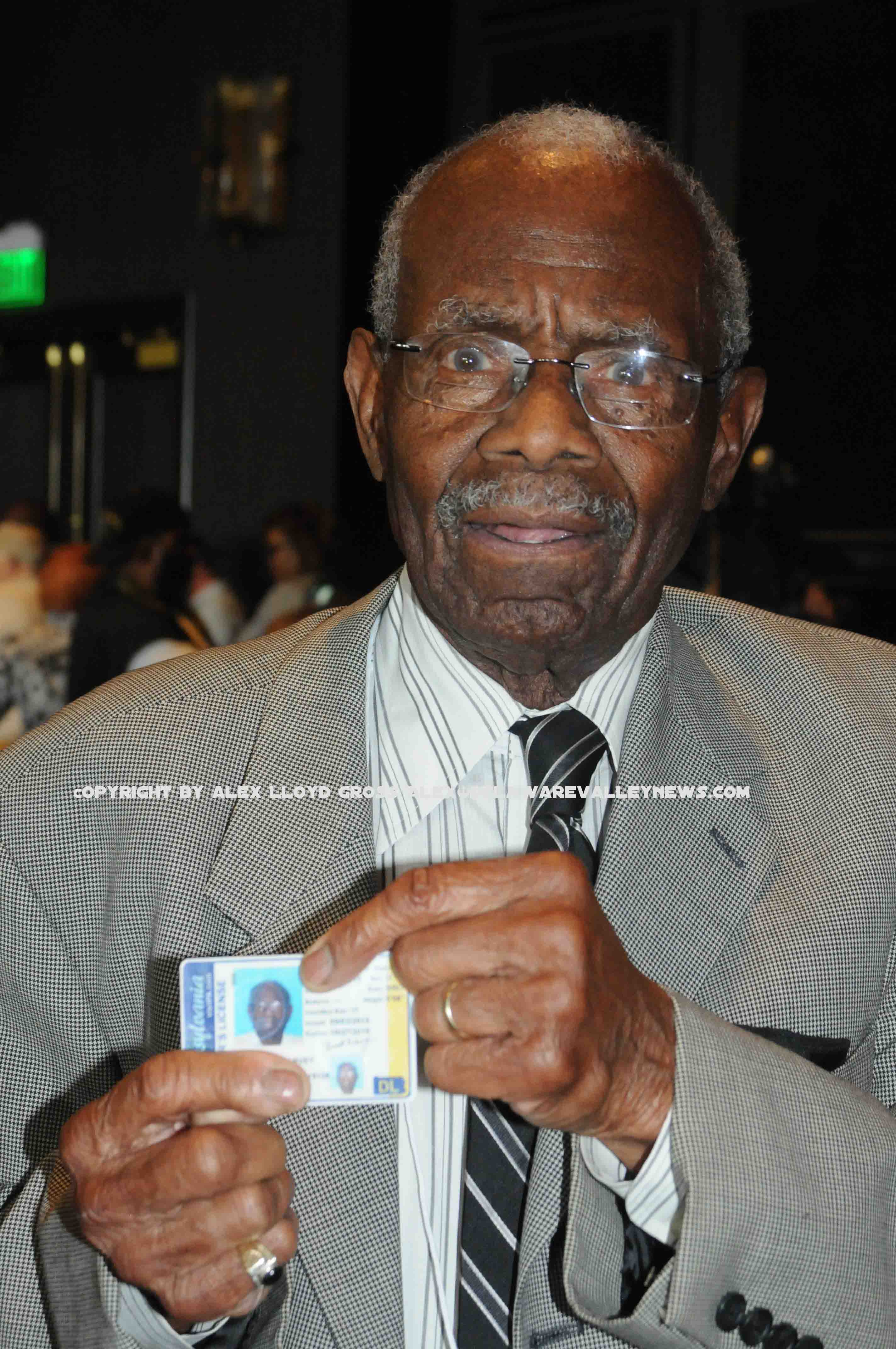 City honors Centenarians
---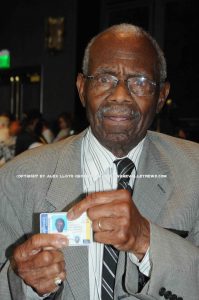 By Alex Lloyd Gross
There were hundreds of stories waiting to be told  at the Sugar House Casino today, May 18, 2017. The city of Philadelphia held a luncheon for people who have lived to be at least 100 years old, or who will celebrate their 100th birthday this year.   During the event,  the seniors entered the room and posed for a photo with Mayor James Kenney. Then they took their seat and ate food while they were entertained by the Blackbird Society Orchestra.
While some of the seniors attended and had to have assistance in getting to the event, others, like 101 year old Sylvan Brandman,  drove himself to the event.  There are some, like Russell Harvey , 101,  who still drive everyday. Harvey looks about 70. He credits his long life to drinking water. "Everyone else drinks bottled water, I drink it from the spicket", he said.
There was even a city employee there, 100 year old Edna  Kutcher, who works as a librarian. Think about that, for a second. A woman, 100 years old  still goes to work.  Even part time, one day a week is amazing.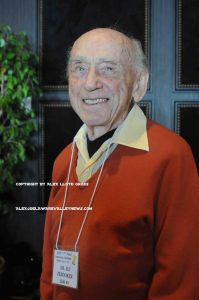 It's interesting to see how technology has grown by leaps and bounds. Inside the room were photos of Philadelphia still under construction.  Imagine The Ben Franklin Parkway without the Art Museum. Many photos show city streets around the turn of the century, from1890's to early 1900,s. The streets are filled with horse and carriage with only a few automobiles. Traffic signals had  yet to be invented.  Today, with the proliferation of cars, one centenarian,  Wilma Ackerman took an Uber to the event.
This  event is held each year.  This year has 197 Philadelphians reaching the 100 year old  milestone. The oldest person in the world,  was Sodimedjo, who died this month, from the island of java. He was reportedly 146 years old. The oldest person alive today is 117 year old Violet Brown, from Jamaica.