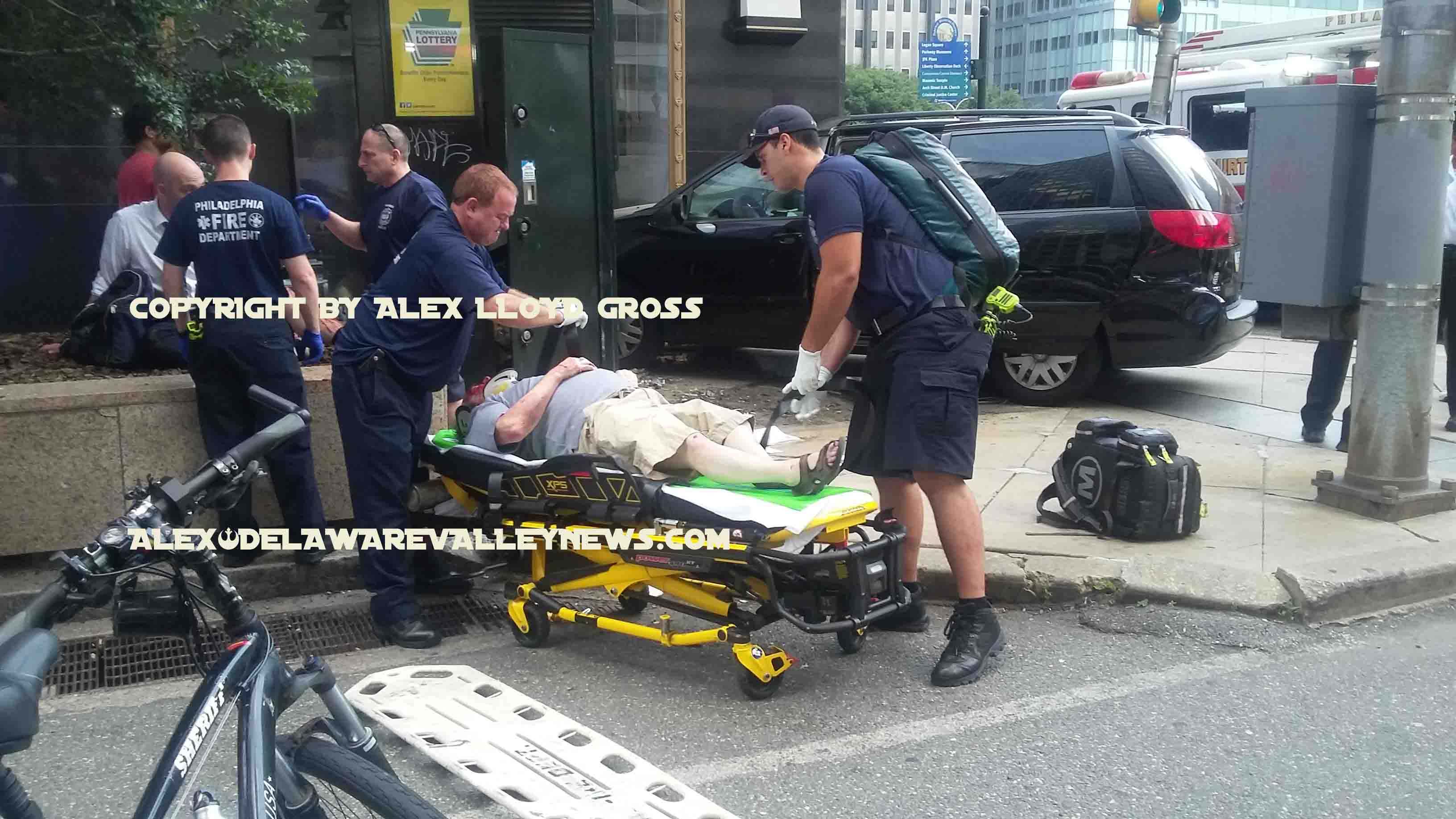 Two pedestrians hurt in center city crash
---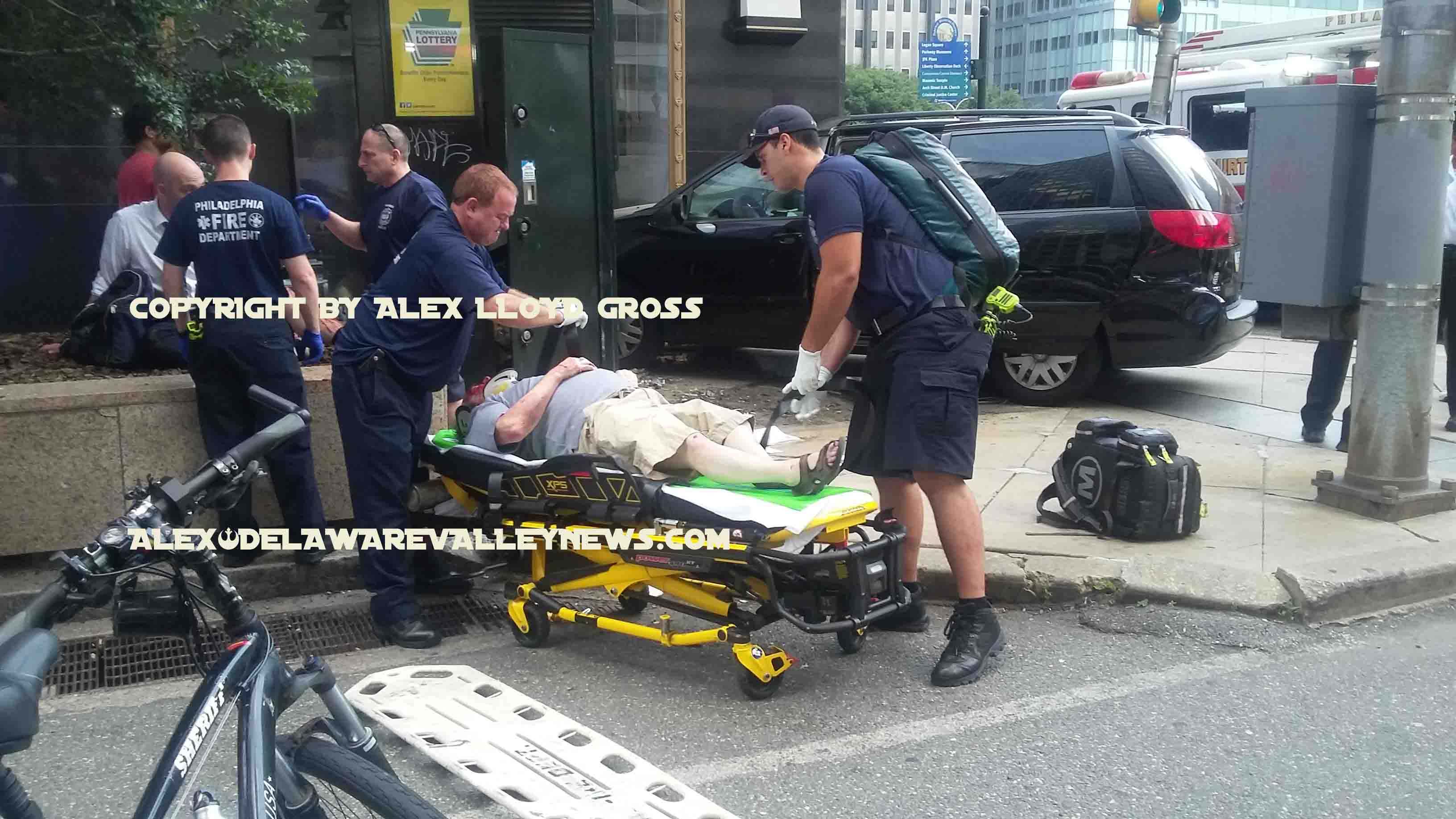 By Alex Lloyd Gross
Just before noon, two vehicles traveling west on JFK Boulevard in center city bumped into each other. One of those vehicles was a  minivan  operated  by a female from Northwest Philadelphia . After the minor collision, that minivan veered out of control, jumped a curb and smashed into a newsstand, moving it off it's foundation.  Part of the news stand smashed into a window of the BB&T bank which was on the corner of the Suburban Station Building.
The window was part of an unoccupied conference room. The minivan also contacted the window and caused it to shatter. Within minutes of the accident, a 77 year old man who cops said worked at the news stand was laying on the sidewalk in a puddle of blood. He had a serious head wound. Another man, who was just passing by at the time of the crash was bleeding from his arm and leg.   He is expected to be okay. The other man is in critical condition at a hospital, police said.
Police said that security footage might not be helpful as it did not show the initial impact. If you have witnessed the initial accident,  cops want to hear from you. In the carnage of getting  the victims transported,crucial evidence was moved and damaged from the scene before cops could secure the perimeter. Dozens of people  had stopped to look at the aftermath of the scene.  Neither driver of the cars involved complained of any injuries.