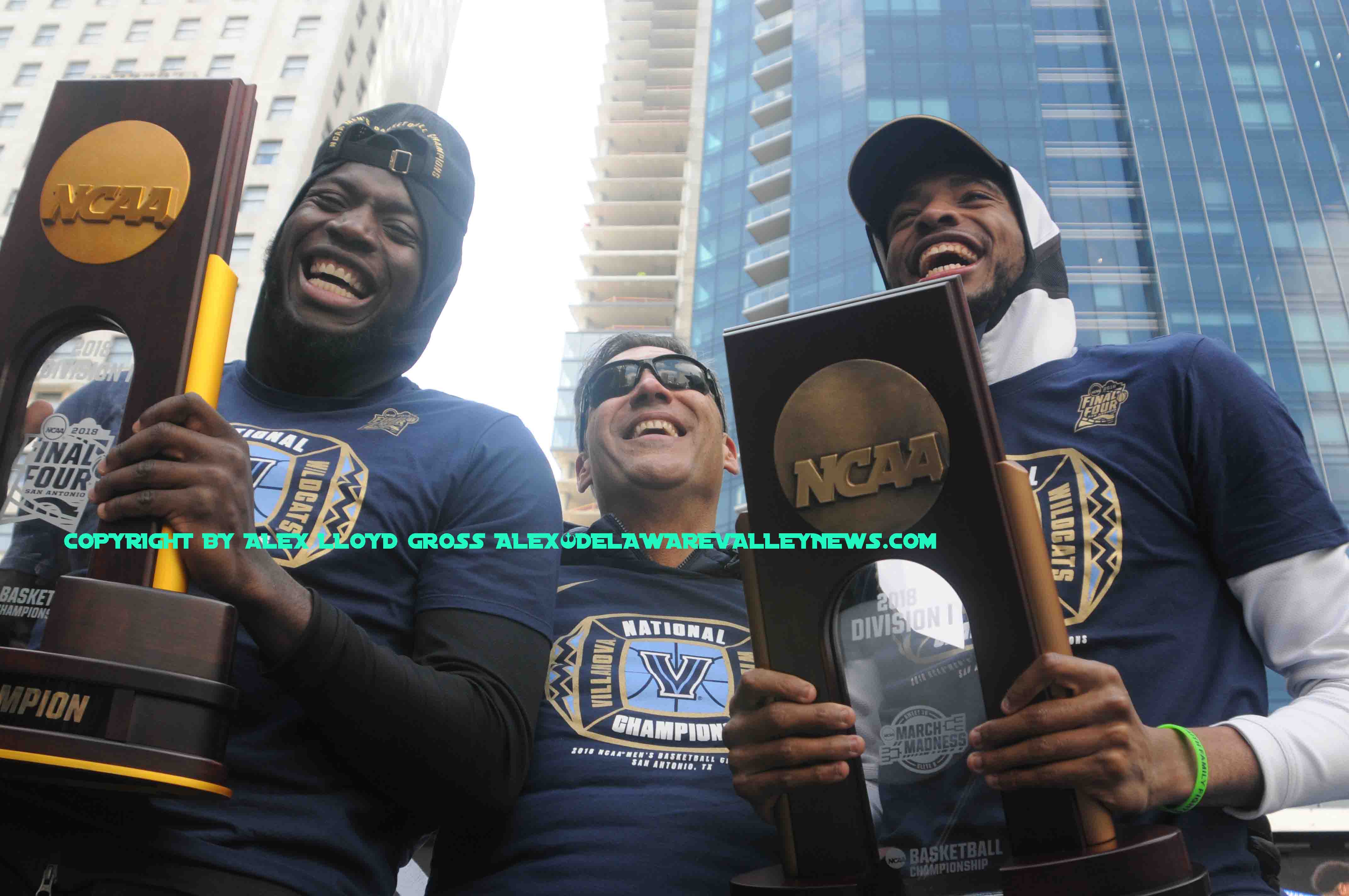 Wildcats Parade Through Philly
---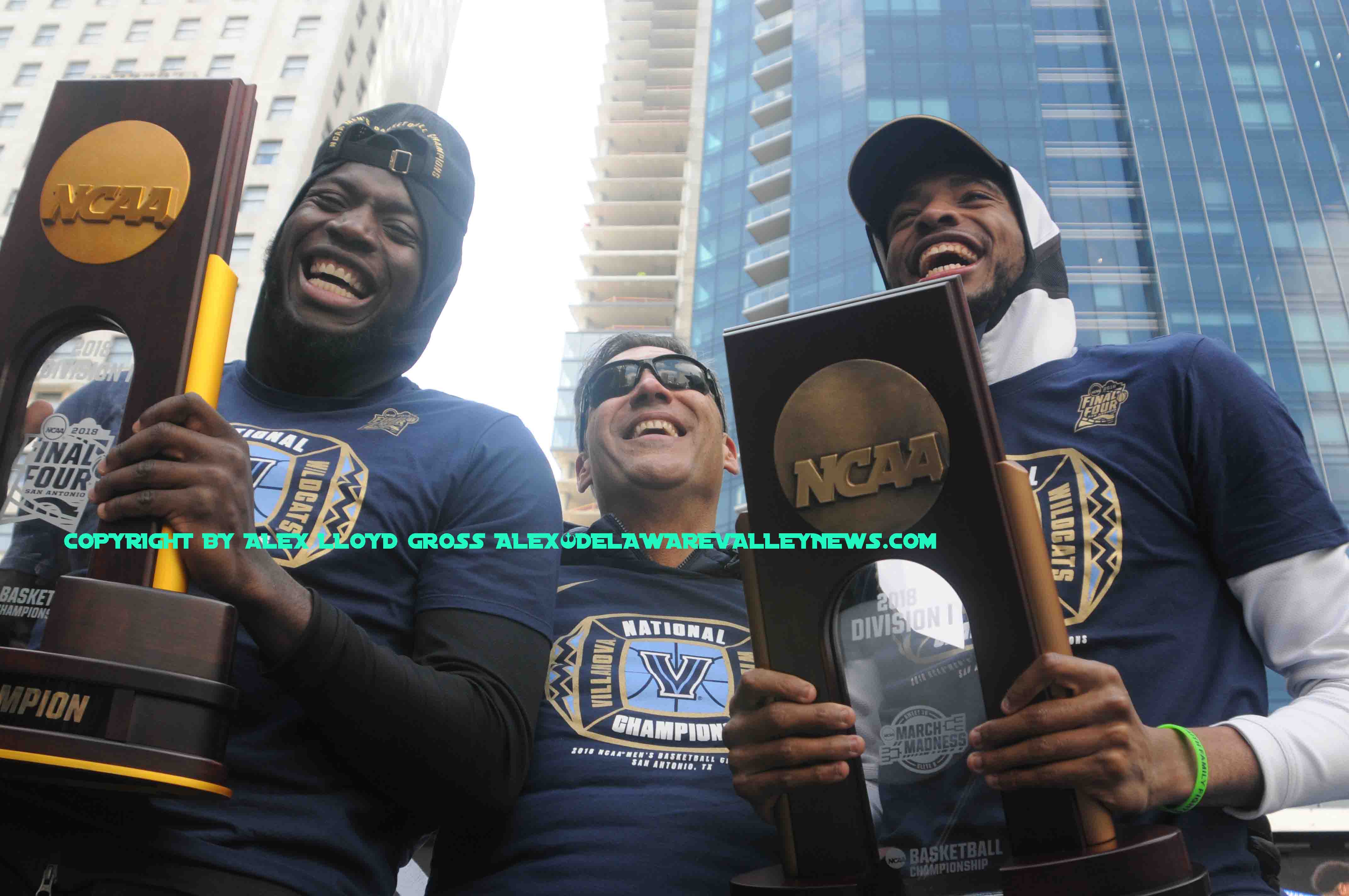 By Alex Lloyd Gross
The Villanova Wildcats rode down Market Street like champions today, April 5 2018. They are champions and they earned this parade.  About 60,000 people lined the parade route which went from 20th and Market Streets to city hall.  There were about 35 vehicles in the parade, ranging from fire trucks to police cars.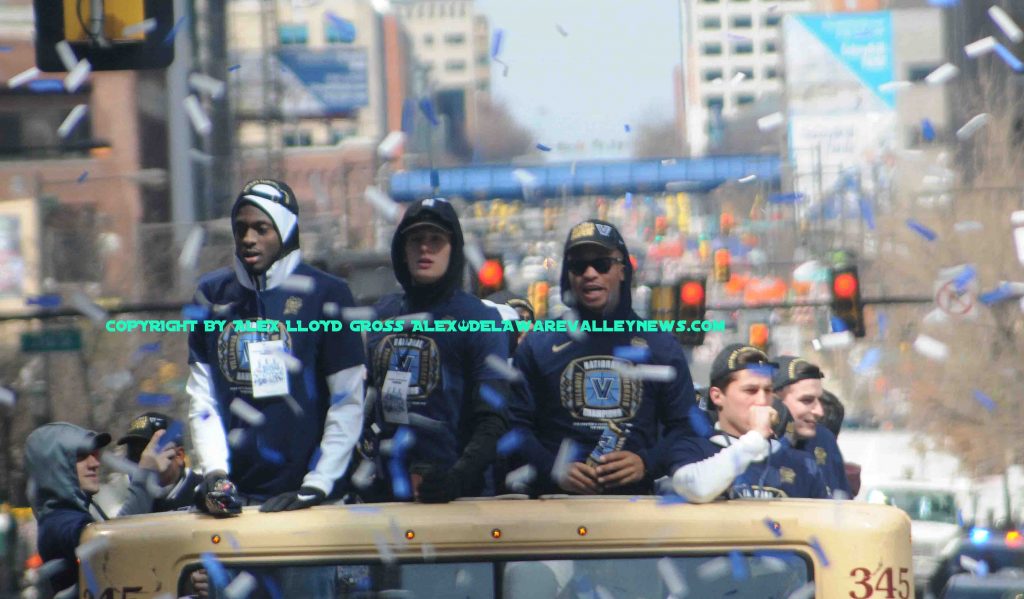 While technically Villanova is not located in the city, it's close enough and they play some of their home games at the Wells Fargo Center.  It was only fitting that the team gets their due. from about 9:45 AM Market Street to traffic.  By 10:15 AM several charter buses arrived near 23rd Street at Market.  Media had already boarded their buses and they swarmed the charters waiting to get photos of the team coming out.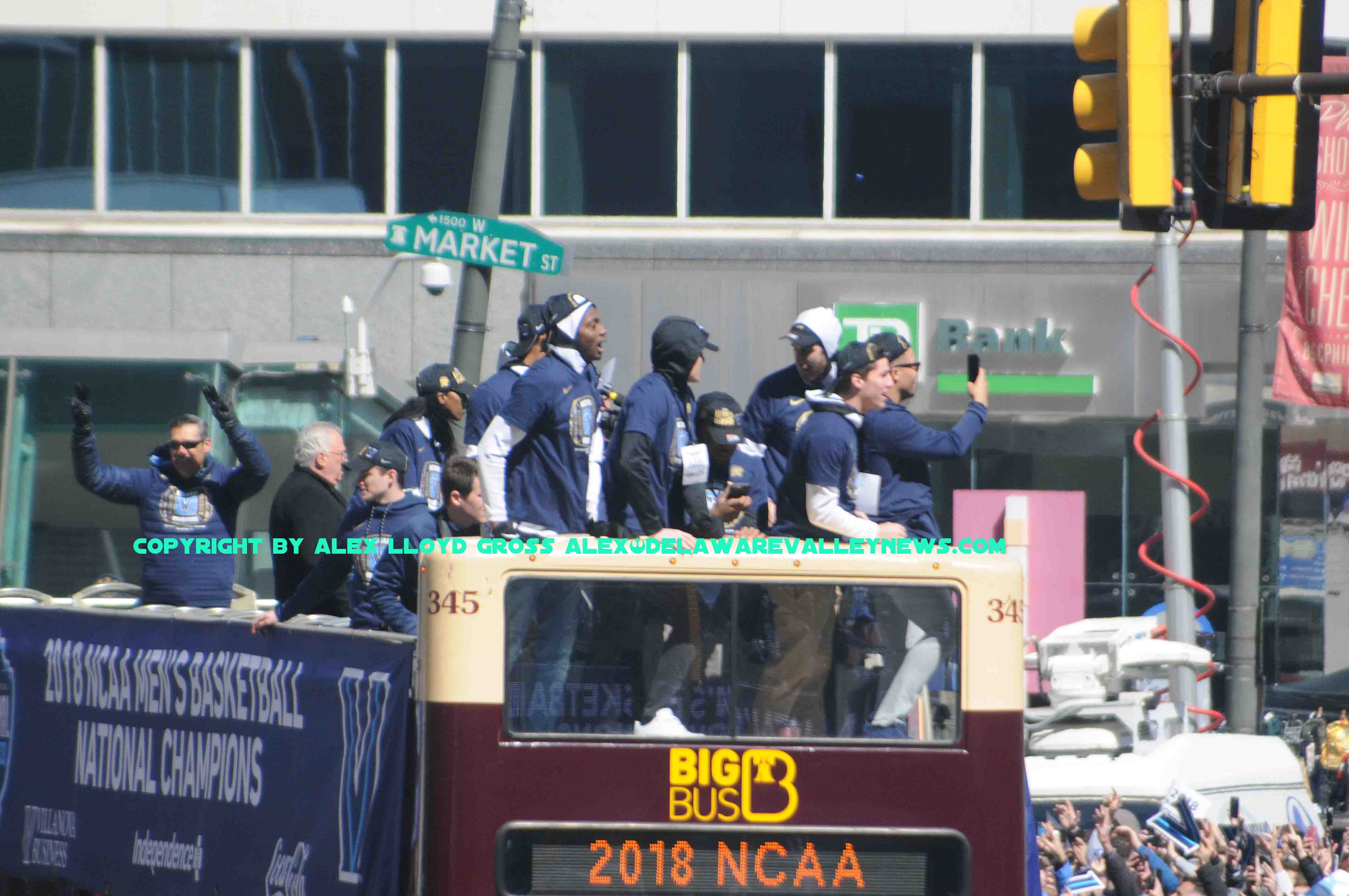 By 11:15 AM, the parade was started. Fire trucks from the Main Line area,  Radnor Police and cheerleaders. Preceded the team. Within a few moments, large  top double decker buses came into view with the players  waving to the crowd . The parade was a quick one. It was about a 20 minute ride down Market Street.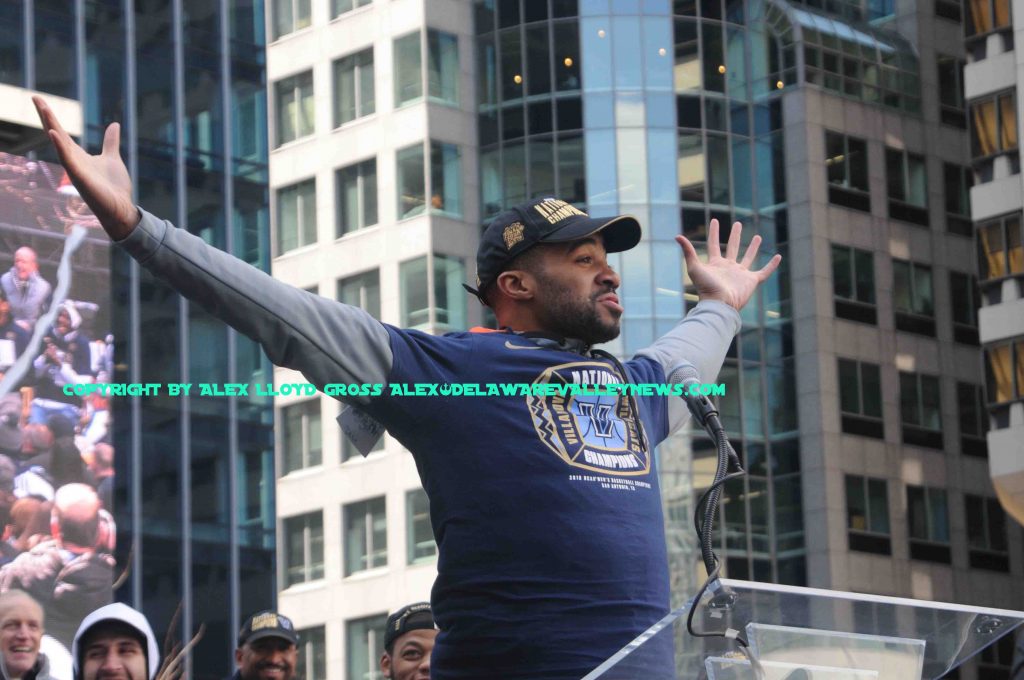 On the ground, bootleggers were trying to get rid of their T=Shirts. Anything with a "V" on it was fair game to be sold.  The T Shirt sellers were not happy when the team tossed out official  shirts for free.  At city hall, the team tossed out several hundred more,  gifting the crowd and driving the illegal sellers away, causing them to lose money. They were trying to sell them for $5.00 each and had no takers.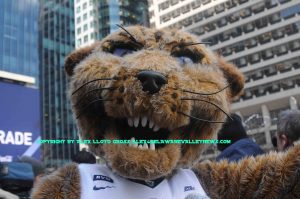 There was a small stage set up and the team took up their positions, sitting on chairs.  Some of the team members gave brief remarks. All of them thanked the city and wanted to praise their university. You could tell that some of them were overwhelmed at the response from the crowd. The school was closed today, to give students a chance to see the team and parade.
By 12:30 PM it was over. Some of the players left and others stuck around to be interviewed, along with coach Jay Wright. Eric Paschall,  forward, said "It's crazy, it's great to see how many people support us. You always dream of this , but I never really thought I would be here."
This is the second parade for Villanova Basketball in three years. They are on a hot streak and have a great team with excellent leadership in coach Jay Wright. When asked if we would see this again next year, he replied "I can only hope."