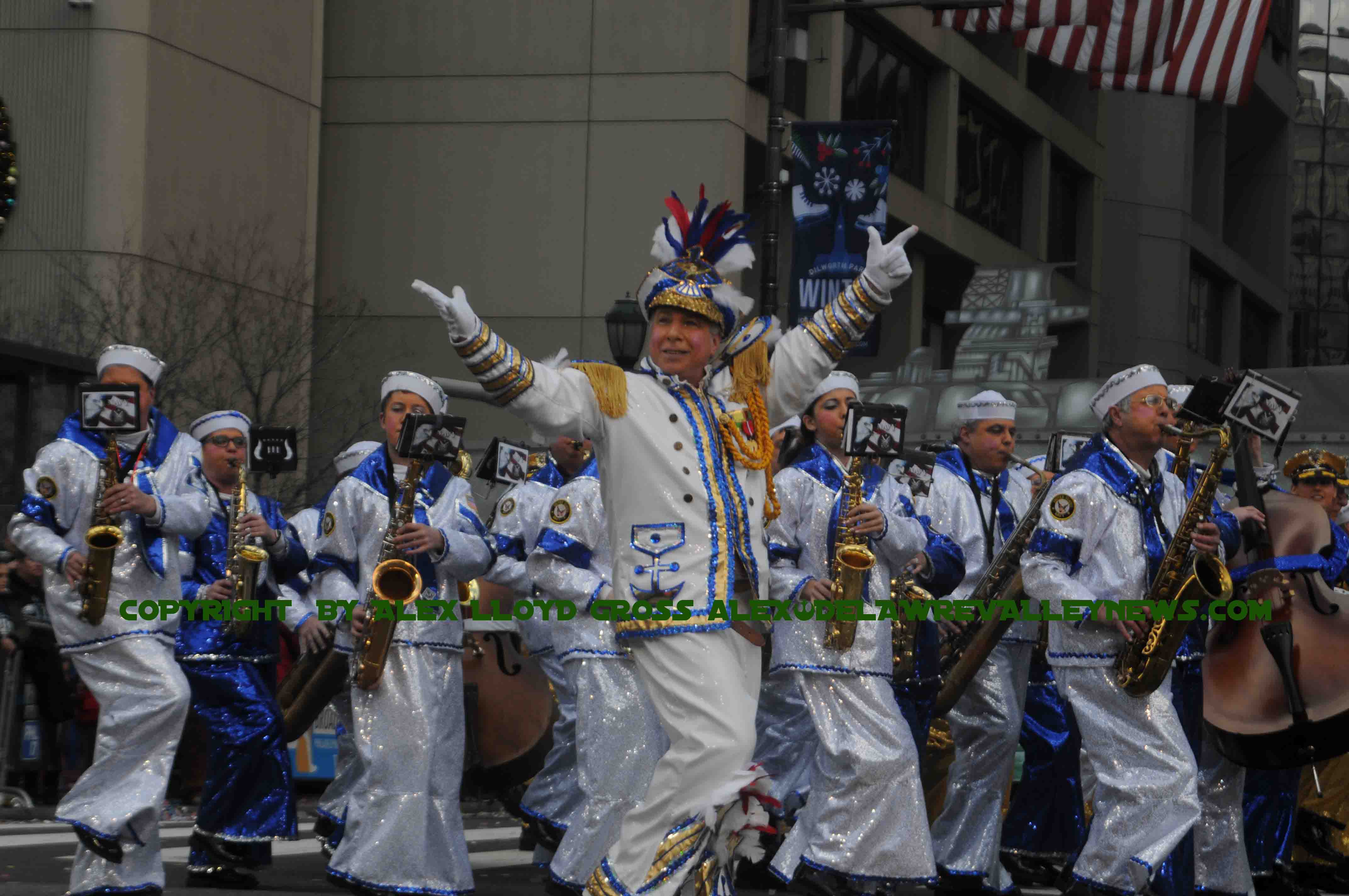 Mummers march down Broad Street for 2019
---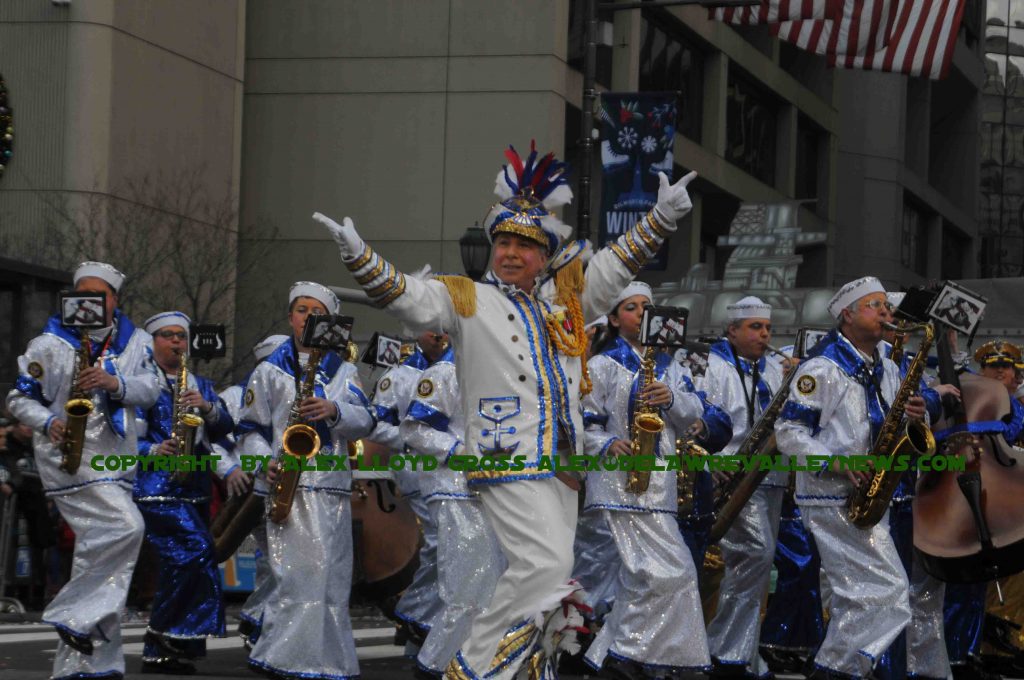 By Alex Lloyd Gross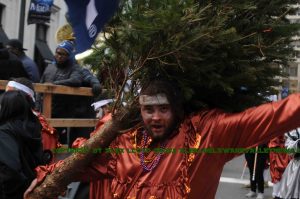 Perfect weather for a parade. After a soggy New Years Eve, temperatures gave way to the mid 60's and that brought crowds to center city.  The mummers parade is a tradition dating back over 100 years.  The route changed and for a brief period of time in the 1990's, the parade did not march on Broad Street. This year, it started by city hall and marched south, ending at Washington Avenue.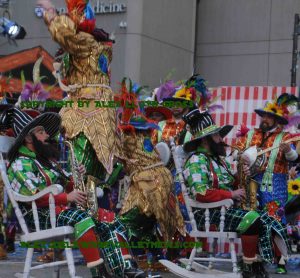 That upset some people that wanted the parade to continue deeper into South Philly, like in previous years.  The areas along the route that had big crowds in the past, had large crowds today. That analogy meant that places that habitually are devoid of parade on lookers were empty as well.  The string bands are a crowd favorite. Paid admission seating near city hall insures people they can see a full performance. It's for the judges.  Farther down Broad street, they play in front of the Union League.
The crowd in front of the Union League were pleased. The east side spectators on Broad Street were not pleased. They wanted the players to face them. Some did, after the show at the Union League. As they arrived, the crowd would chant "Play this way".  When they did, the crowd went wild. Some mummers were spotted throwing confetti on crowd members along Broad Street.
The Fancy Brigades play at the Pennsylvania Convention Center. That is a separate admission ticket ans the show goes into the evening.