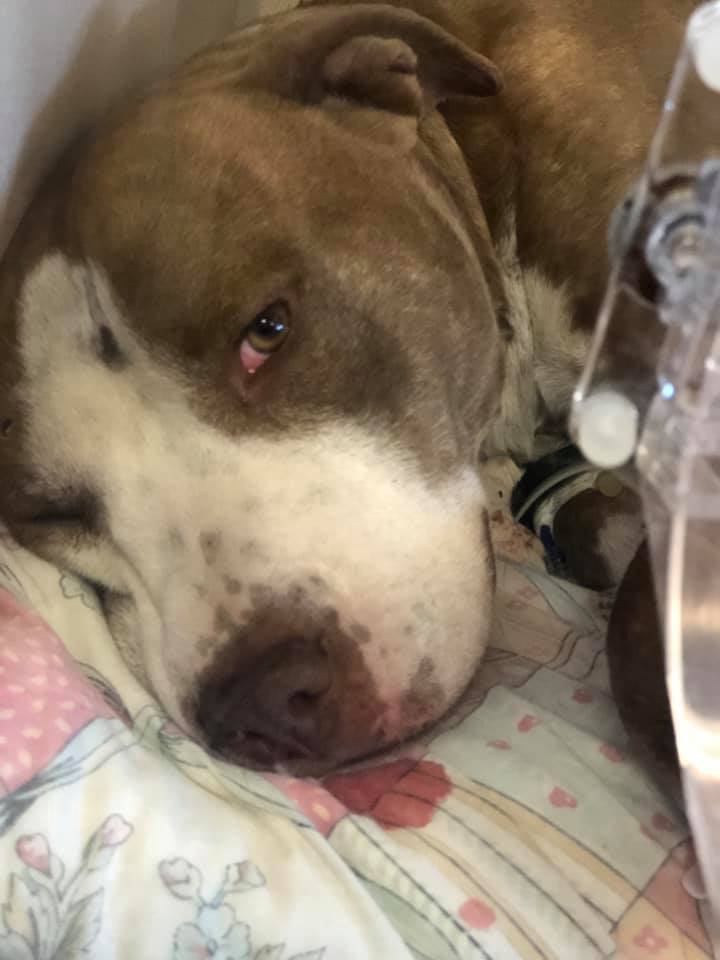 Can You Help "Deuce" Recover?
---
 Jeff Bohen- Digital Reporter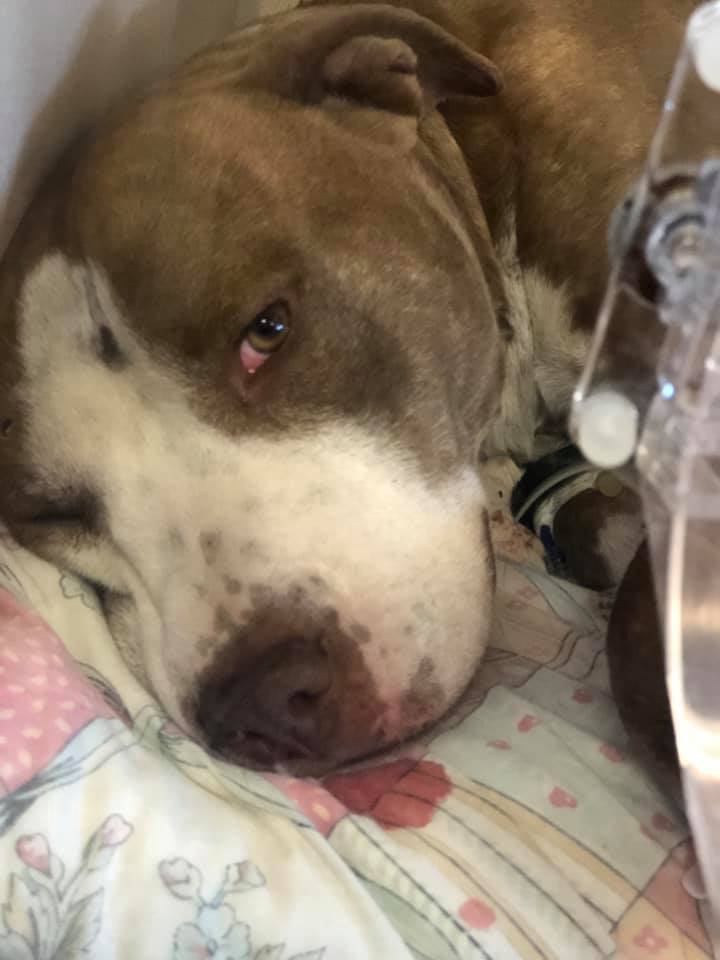 Update:  At  approximately 8 p.m. Friday night Briana Shamwell shared the news hundreds wanted to read on their Facebook feed. In a post headed "God is Good" Snamwell, shared  Duece is able to come home, because his ability to breathe on his own had improved greatly.
"Words can't explain how grateful my family and I are for all of your prayers, kind words and donations. Thank you all so  much for the help to be able to bring my dog home," Bramwell said.
Welcome home, "Deuce."
If there is one thread running through any local community bringing people together its the thread of when something tragic happens to the family pet, in this case the family dog.
On Tuesday night Briana Shamwell, of Bristol Township, posted on Facebook her dog, "Duece" got out the yard on around 7:30 p.m.  About an hour after the posting, she received a  message , informing her "Deuce", her dog, was hit by a car on Newprotville Rd., in Croydon and the driver kept going.
As a soon to be Mom, full-time college student, Shamwell, said the cost of treatment for "Duece" is beyond her means which led her to reach out to the social media community. on Facebook by creating a fund raising page in hopes of defraying the medical bills to come for Deuce's care. And the community has responded in kind, with over 80 people donating to her cause for a total of $3315 of the $7000 she expects to need for medical bills.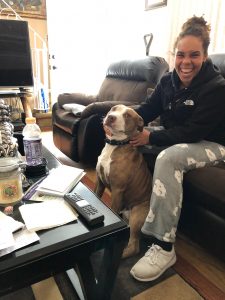 Shamwell said "Duece" was in bad shape, with a possible skull fracture, broken leg, and air trapped surrounding his lungs, which has made it difficult for him to breathe. The response by locals has been heartwarming, to say the least, as Shamwell has received dozens of messages of support for "Deuce," from the Facebook community.
"He means everything to me and my family family. He isn't just a dog, he is apart of our family. We've had him since he was a tiny puppy and raised him to be the kind loving dog he is today, Shamwell, said on Wednesday night.  "We just want him back to his healthy self, running around. My family and I are so eternally grateful for all the support and everyone has given Deuce."
The hit and run was reported to local authorities, and as of press time, the hit and driver has yet to be identified.
If you would like to a make a donation to support "Deuce", please click here