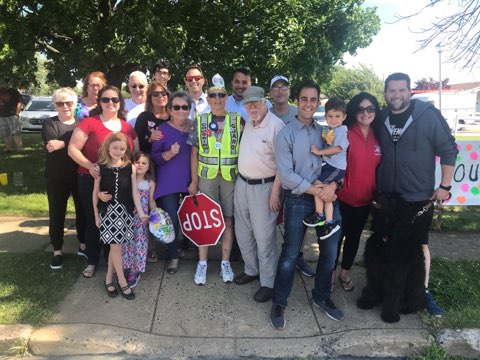 Bensalem Crossing Guard Retires after 'Keeping Kids Safe' for Decades
---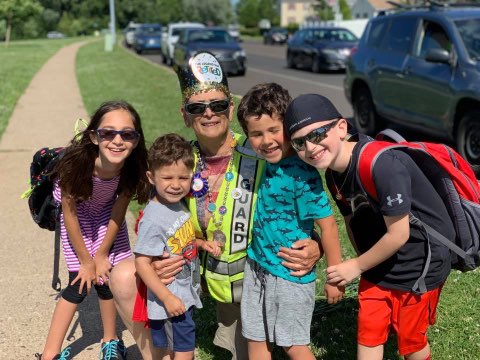 –Jeff Bohen Digital Reporter
A Bensalem Township fixture retired from service last week after providing safety for decades for the school children of the community and they came out to hug her in thanks for her service one last time.
In what was described as an emotional day, Elly McNelis after 21 years of providing safe crossing for the children of Valley Elementary School "waved on" those  children to safety for a final time.
The outpouring of thanks and love from the parents, students, former students and community leaders came as McNelis provided on her post on Bensalem Boulevard and Hanita Ct in front of the school.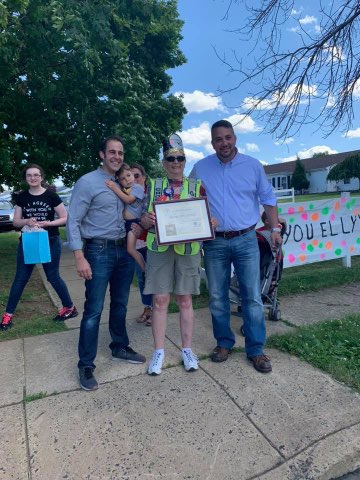 Bensalem Township Councilmen Ed Tokmajian (D) and Jesse Sloane (D) were on hand, along with State Rep Tina Davis (D-Buck) for the touching send off.
Elly has been a constant for the children of Bensalem for over 20 years now. She is passionate about her work, and nothing has ever happened to any any of our kids while she was manning the corner, said Tokmajian.
Students greeted McNelis, with flowers and gifts for her service. The Bristol Township School District Facebook Page congratulated thanking  McNelis for "keeping our Valley Elementary students safe for 21 years.""
Action News 6 was also on hand to cover the crossing guards last day filled with balloons and signs.
"Jesse and I just felt we needed to acknowledge Elly's years or service and contributions  to the community and kid. We see this as an accomplishment that needed to be recognized," said Tokmajian.
No word yet on how McNelis plans to spend her retirement years.