Cops: Trio of Men Invade Indian Creek Home; One in Custody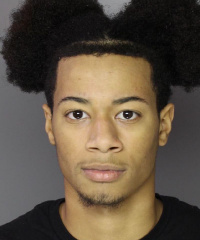 Cops: Trio of Men Invade Indian Creek Home; One in Custody
---
Digital Reporter – Jeff Bohen
A  Lower Bucks man is in police custody for his alleged role in a Levittown Bristol Township section home invasion, authorities say.
Isaiah Allen,  20 Levittown, was arrested Friday night for his role in an alleged  home invasion on Thursday June 20.
According to autho,rities three men in sweatshirts entered  a home on the 100 block of Indian Creek Entry and began removing electronics including an X Box 1 and a Playstation game module valued at a total of $600
A witness to the break in told police he could identify two of the three suspects, one of which is Allen, who was arraigned by District Justice Jan Vislosky Friday night with bail set at 10 percent of 500 K.
At the time, the trio of suspects fled the scene in an unknown vehicle
Allen is charged is with robbery, burglary, and criminal trespass and other misdemeanor offense and is currently in Bucks County Correctional Facility.
A second man, a Bristol address, Oswald Darway, 18 of Bristol  has also been identified and has an active arrest warrant in county court system. The warrant was filed last Thursday.
The third alleged robber has yet to be identified by law enforcement.
.