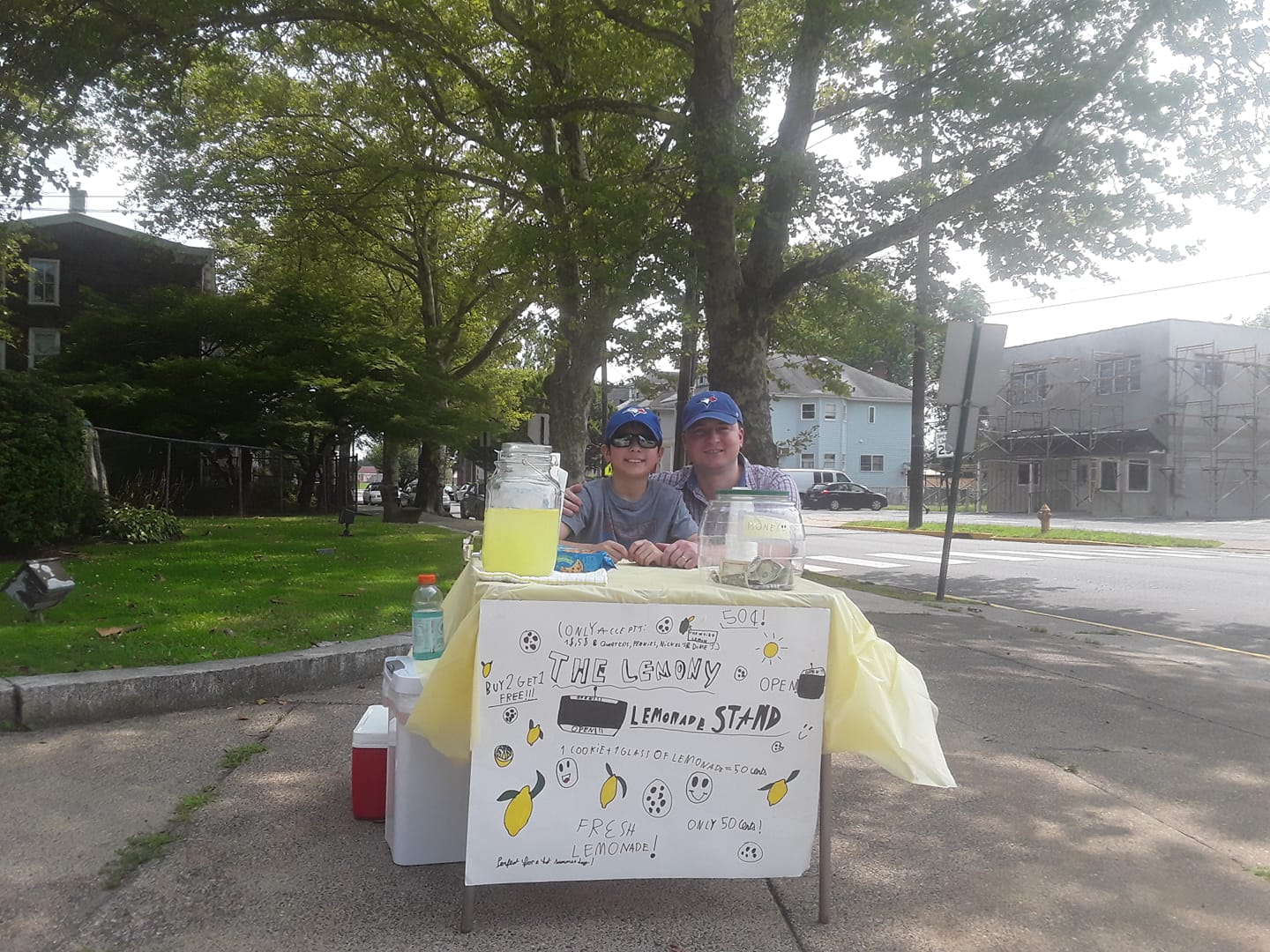 Lemonade Here!!
---
Digital Reporter- Jeff Bohen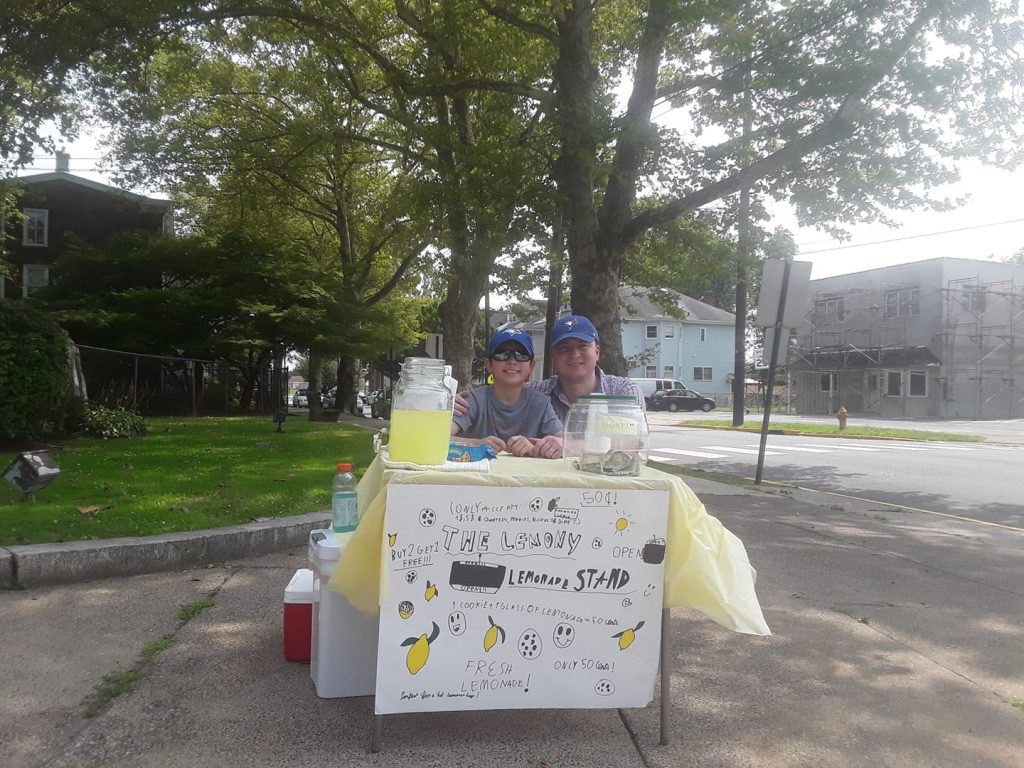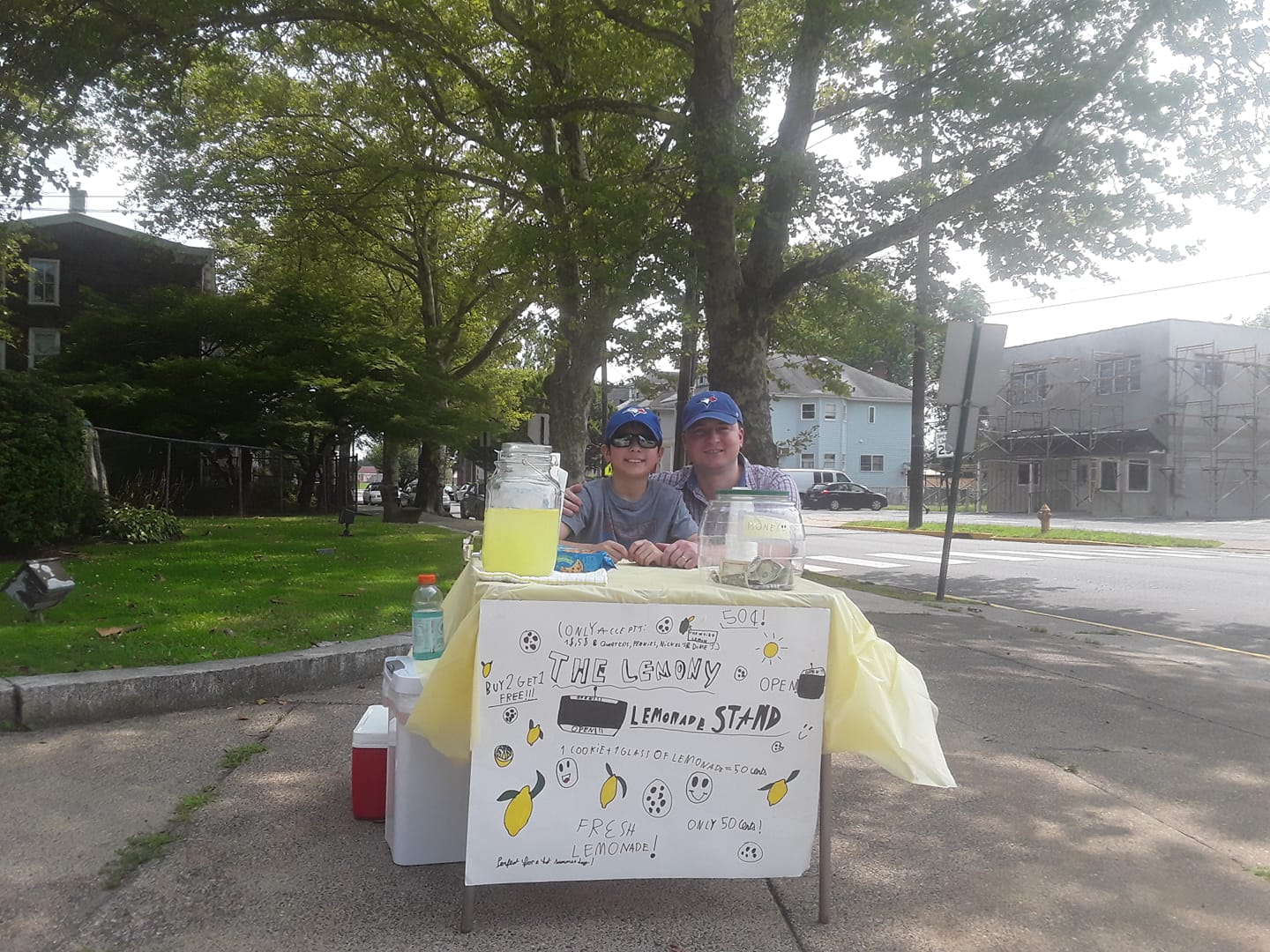 Heading to the Bristol Borough Post Office Tuesday afternoon, came across a young man selling Lemonade with his father sitting in a bench nearby on Beaver St.
Micheli, aged 9, and dad, Fred Gulino,, were serving up the ice cold drinks to locals in and around the borough post office for $1
But the highlight of the brief encounter was when a man purchased a cup of tangy refreshment, paid with a $10 and told the young entrepreneur to "keep it!"
"Really?" Michelli, exclaimed.
The gentlemen said "yes: and went about his day.
The beaming smile of accomplishment and industry was worth it, from this hyper-local reporter's perspective.
The young man said he was making the money for his rainy day fund but was unsure what would specifically trigger a spending of his hard earned cash.