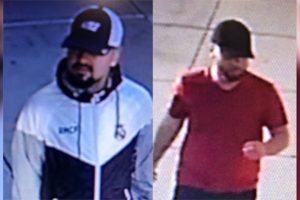 Persons of Interest Wanted by Police For ATM Skimming
---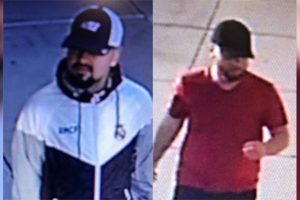 By Alex Lloyd Gross
A skimmer is a device installed into a digital portal that reads your information for credit and debit  transactions. They are installed in a legit card reader  and a nefarious individual can return later and retrieve all of the information and use it  to steal peoples identity and open fraudulent accounts.  One such device was found last month in Philadelphia at an ATM machine at 8025 Roosevelt Boulevard.
from Philadelphia Police:
On Thursday, June 27, 2019 between 6:31 am and 6:33 am, a skimming device (sleeve skimmer and a camera) was attached to the ATM located at 8025 Roosevelt Boulevard. The two individuals in the pictures are at the ATM for over two minutes and appears that the individual in the red shirt slides the skimmer into the ATM. He then places a card into the ATM and does an inquiry (see more on this below). It then appears that the individual in the white jacket and hat hands over a camera and it is installed. The individual in the red shirt wiggles the camera before they leave. Based on an ATM registry report, a person uses the ATM at 6:30:51 am, however his card was not compromised. At 6:33:09 these individuals then use a Bankcorp card to do an inquiry after tampering with the machine possibly to see if the skimmer works and does not take over two minutes to get a simple inquiry from an ATM. The next PFCU member that uses the ATM which compromised their card and subsequently so did many members the rest of the day.
If you see these suspects do not approach, contact 911 immediately.
To submit a tip via telephone, dial 215.686.TIPS (8477) or text a tip to PPD TIP or 773847.
All tips will be confidential.