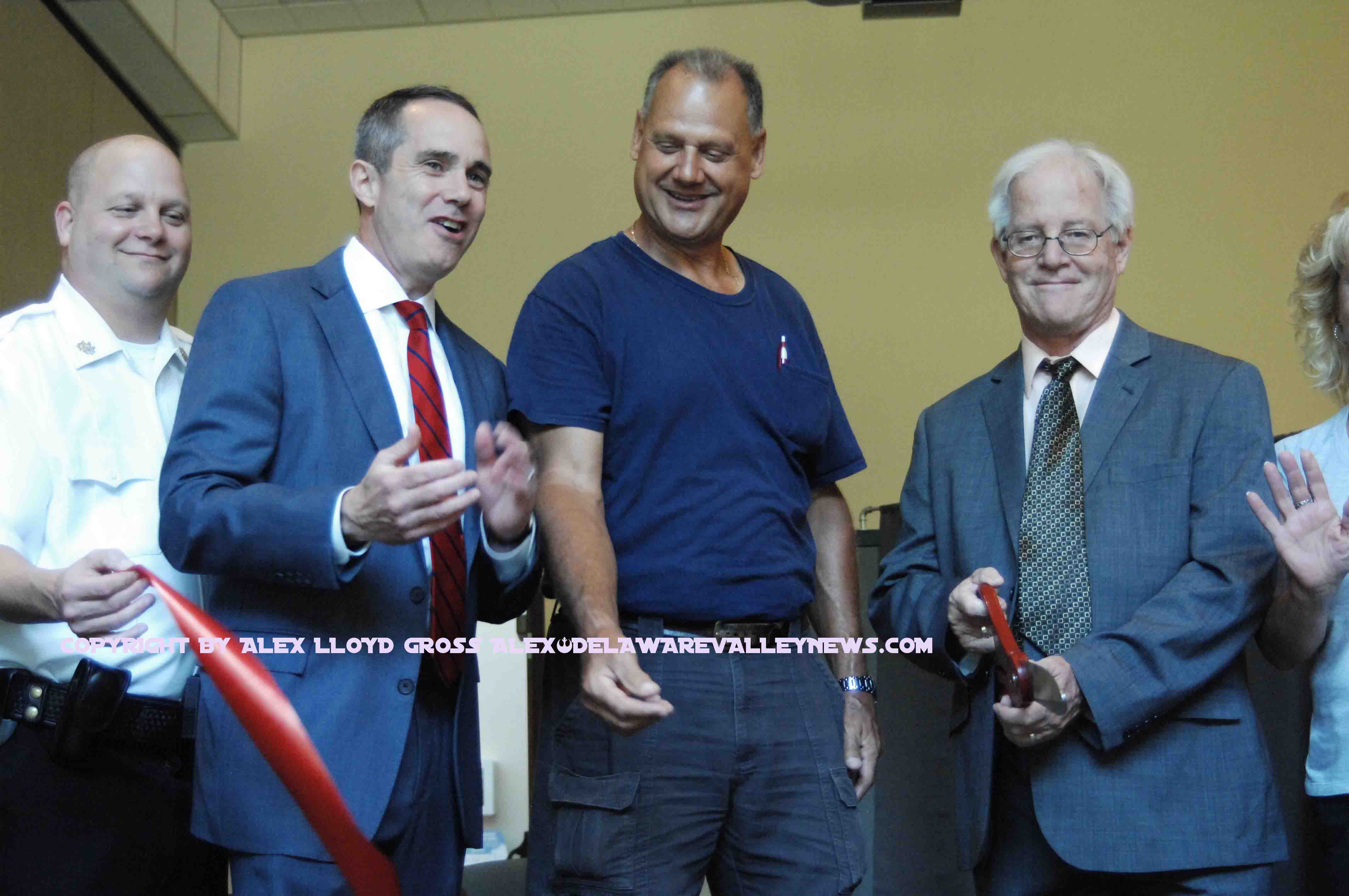 State Senator Opens Office In Tullytown
---
By Alex Lloyd Gross
Steven Santasiero (D-10) just opened a new branch office for constituent services in Tullytown. Just after 10:00 AM, the senator was joined by Mayor David Cutchineal and various council members as he cut the ribbon to open the satellite office.  "The state budget allows for 2500 square feet of office space for lawmakers.  This is to insure fairness and uniformity. Some areas of the state have higher rent than others. This way it is fair to everyone," Santasieero said. He had no office in the lower end of his district.
With his district so large, it is a burden for some people to go to his two offices. He started to speak with officials in Tullytown and they were able to procure him some office space, which is donated. If will be staffed on Tuesday and Thursday from 9:00 AM until noon. Those hours could expand, if the demand is there. This space is inside of the Tullytown Municipal Building. "We will help people with all of their needs, from "Real ID" to state benefits, anything,"the senator said.
There are times that the senator may stop by personally, to meet with people. "I like to be in my district, to meet people, so yes, it is quite possible, I may be here personally. At least one staffer will be here,"the senator said.   The ribbon cutting was nothing fancy. No long speeches, just a few remarks and thanks by Senator Santasiero to his staff that helped make this possible.
His communications director, Steven Seufert said that it may be slow going until people realize that this office is here for them, we want to get the word out," he said..The office is in the municipal building, right past the main entry way.