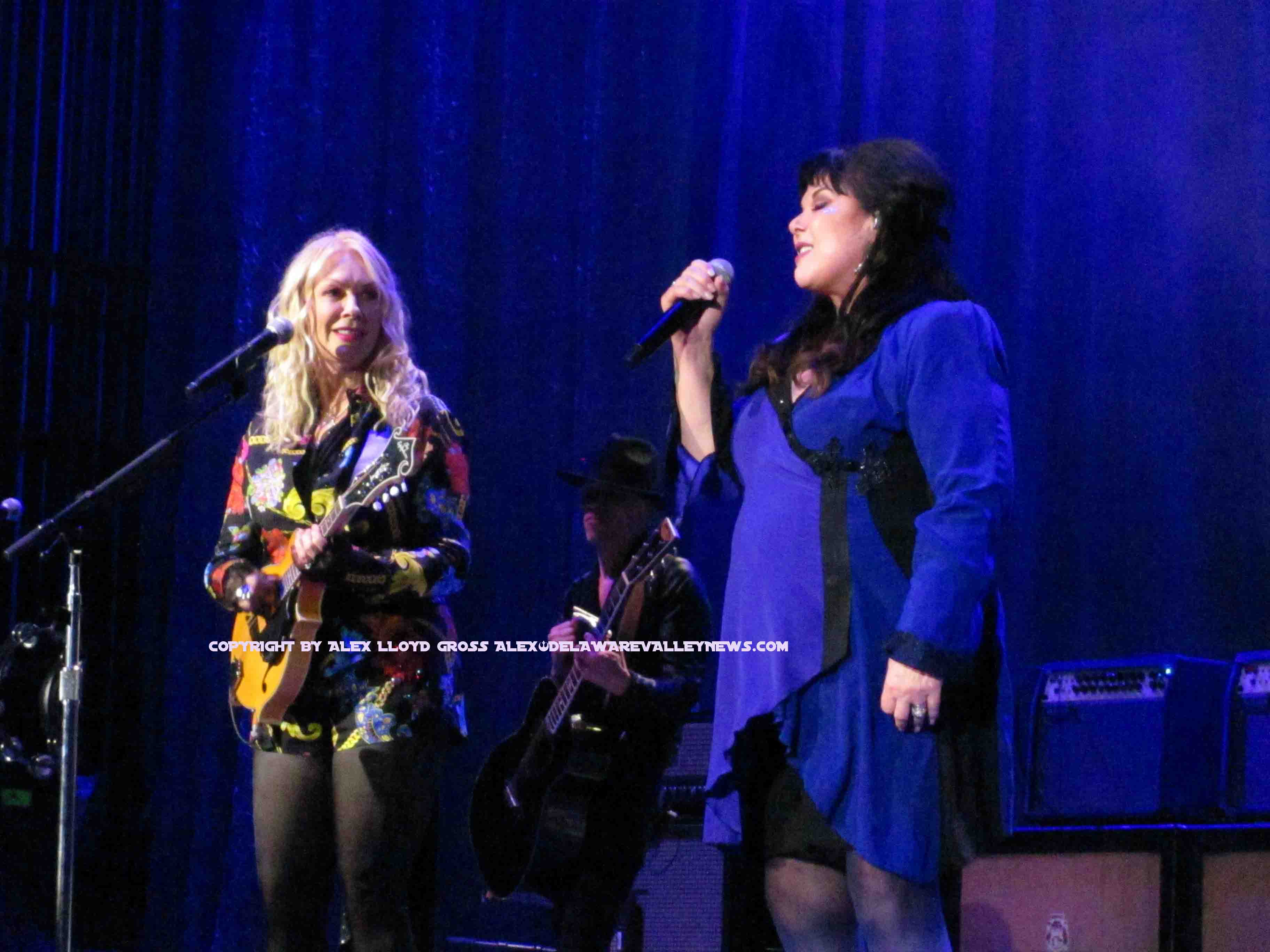 Heart and Joan Jett Return To Camden For Show
August 3, 2019
---
By Alex Lloyd Gross
Heart got back together, after a two and a half year  hiatus and pulled out some deep tracks for their current tour.  That tour took them to the amphitheater on the Camden Waterfront last night, August 2, 2019. What a show it was.  As they opened with "Rockin' Heaven Down", one of the best tracks they ever recorded. That song was played on the 1980 BeBe LeStrange tour and then dropped from future set lists.  In that tour, one of their concerts was recorded for a live radio broadcast in Fort Worth Texas, at the Tarrant County Convention Center. That recording featured a truly spectacular version of that song.  Now, almost 40 years later, a new generation of Heart fans get to see them do it live.
That was not the only song they dusted off . Mistral Wind has been an on again/off again song.  This show took care of business.  It would be great to see them forget the commercial past of the '80s like "What About Love"  and "Alone".  In their place, more deep cuts like "Devil Delight", "Shell Shock", could be put into the set. It would also be great to dust off "Cook With Fire", from the Dog and Butterfly record. They did that title track through.
Heart need to come back, start the show a bit earlier and play longer.  Supporting Heart was Joan Jett.. She did about an hour set consisting of hits. That is what people want to hear from her and what they expect to hear. The highlight was the very sexual "Do Ya Wanna Touch Me", which she got the crowd going in a rousing chorus.  She did "Fake Friends" and  "Light of Day".  Joan relaxed her attitude of  no cameras. It was not winning any fans. During the show, people were snapping cell phone images and photos with small cameras and she did not care. Towards the end of the set, she even posed with her band.
Opening the show was Elle King.  King is an up and coming performer that has potential. She was fortunate enough to have a hit single, " Exes and Oh's". She needs to parlay that into another song, and people have to do their part by attending the show a bit earlier to see her.  She could have done a bit more audience interaction. Possibly even a free meet and greet in the show lobby. She has the potential to grow into a household name.