Tall Ship Docks in Bristol Wharf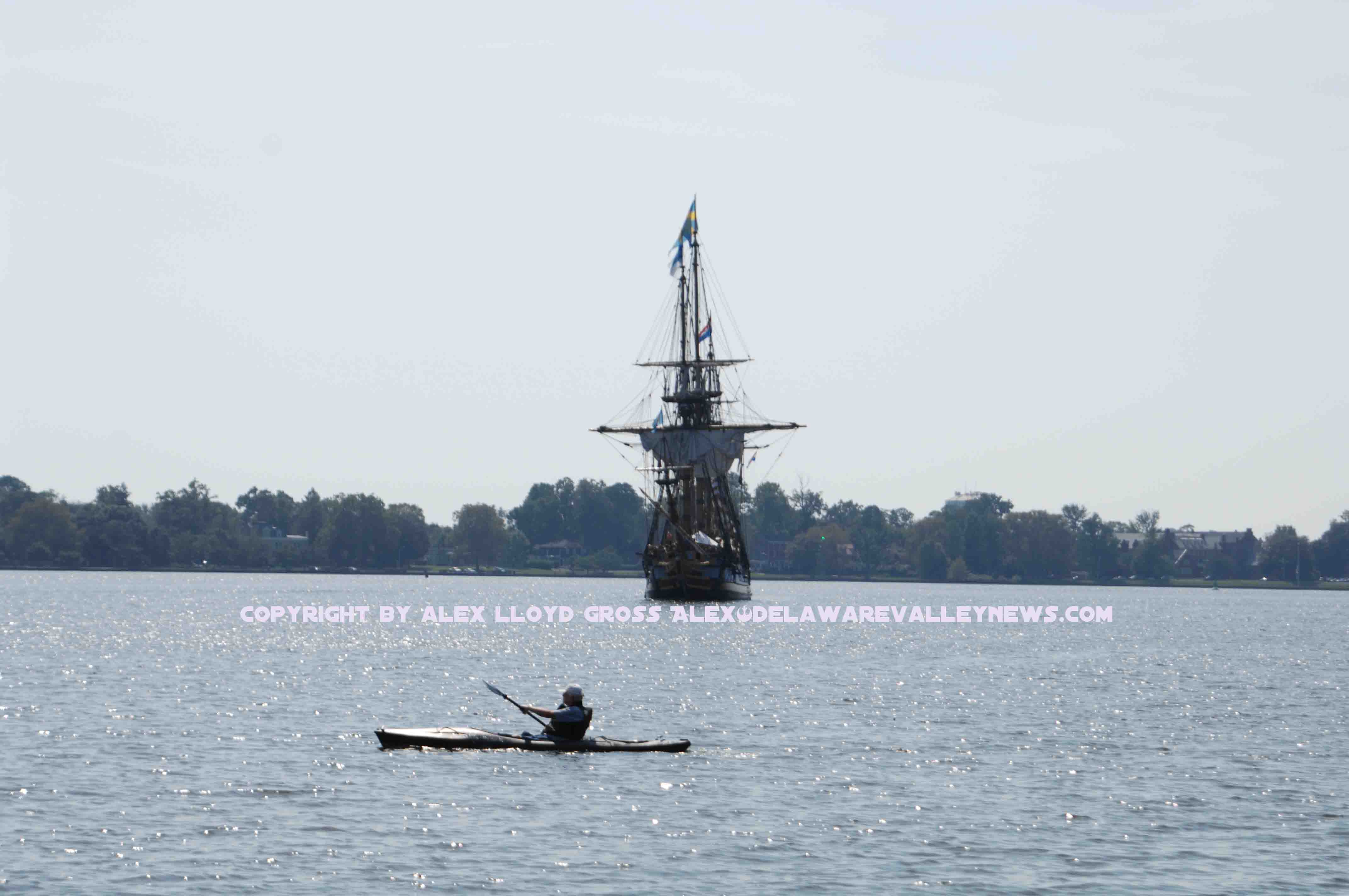 Tall Ship Docks in Bristol Wharf
---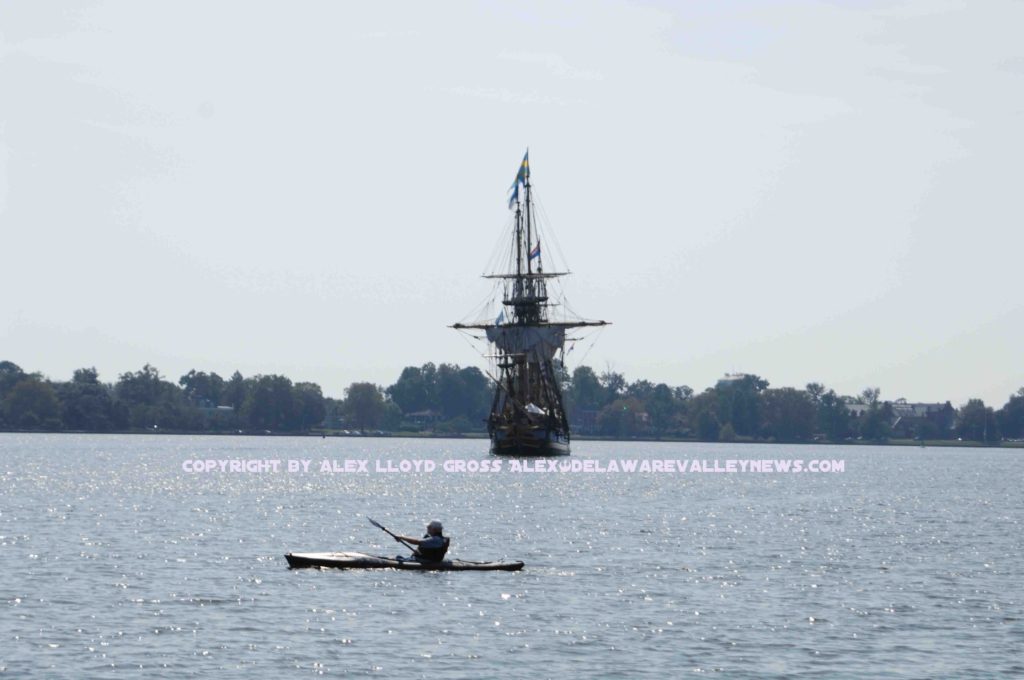 By Alex Lloyd Gross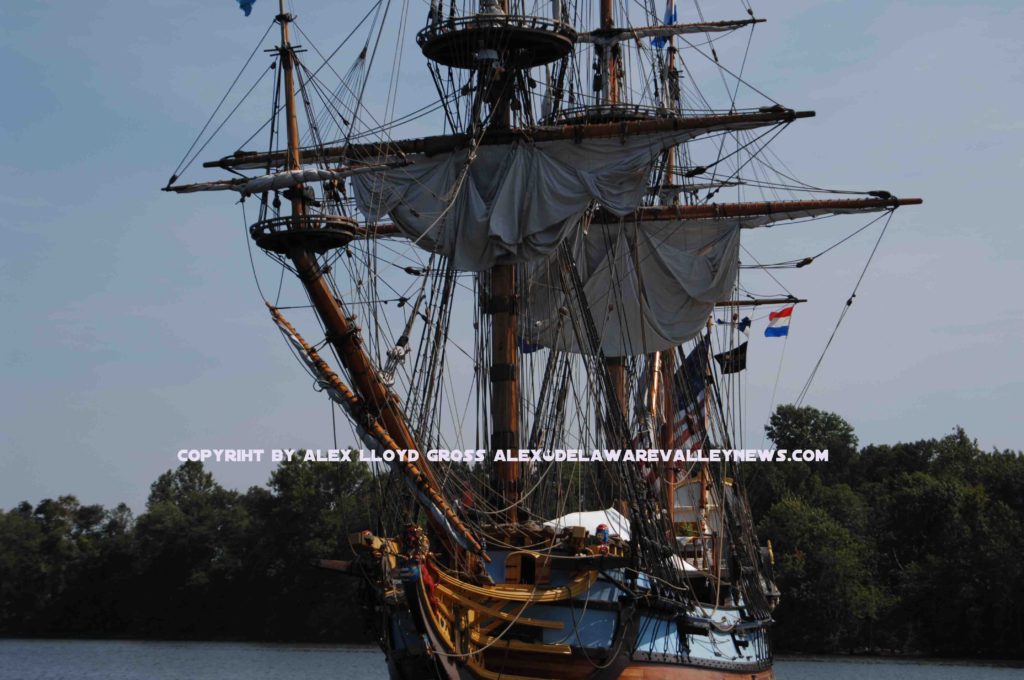 The Kalmar Nyckel is a replica of a ship that sailed in 1638, to found a place called New Sweden. Built in 1997 it comes in at 141 feet. It considers Delaware it's home port and is visiting Bristol Borough until Sunday September 15. you can sail on it  buy purchasing a ticket via the official website.http://kalmarnyckel.org/BookASail.asp
Tickets can be had for #50.00 and the ship will sail twice a day . Each trip will run about two hours.  Just after 1:00 PM  September 11, 2019 the Burlington Bristol Bridge was raised and motorists who thought they might be inconvenienced  were treated to a sight of the replica ship, as she said north on the Delaware River. by 1:40 PM the ship was docked and the crew were setting up shop, getting the ship ready for tours and other events.
"This is precisely why we built these docks ," said Bill Pezza, President of Raising the Bar, the economic development for the town. "No only to we cater the the small boaters but we have these types of events where people can come out and enjoy a classic like this," he said.
A small handful of area residents who did not have to work visited the wharf and watched the boat dock. It will be in town until Sunday. as she churned up0 the river the huge masts faded into the background. as the boat got closer, the true beauty was able to be discerned  You can see it for yourself and find out what it takes to sail on it.