Fox 29's Bob Kelly's Town Takeover is coming to Angelina's Bake Shop in Bristol Borough Thursday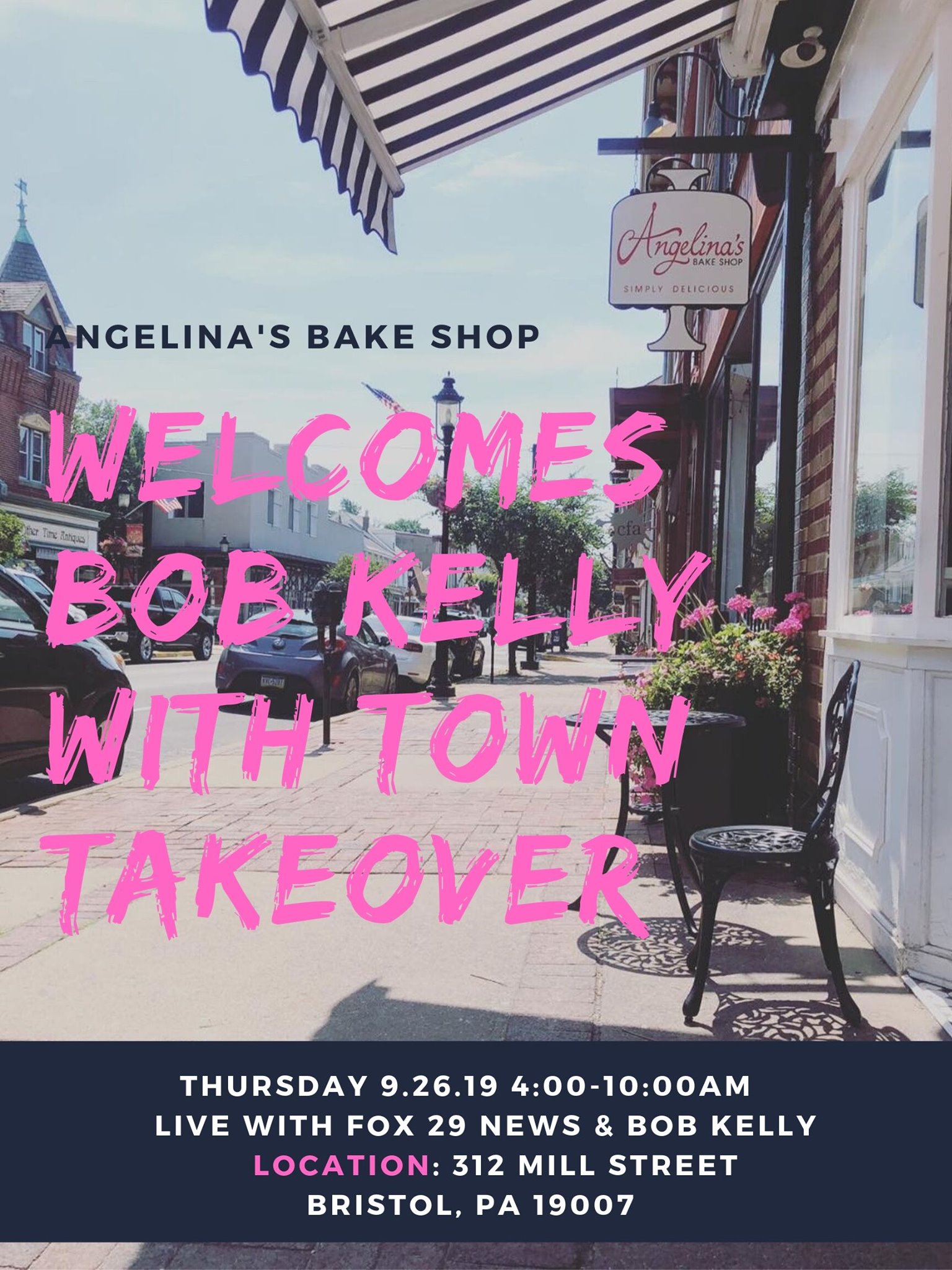 Fox 29's Bob Kelly's Town Takeover is coming to Angelina's Bake Shop in Bristol Borough Thursday
---
Digital Reporter- Jeff Bohen
Bob Kelly of Fox 29 announced on his Facebook page that his "Town Takeover" segment is coming to Angelina's Bake Shop in Bristol Borough this Thursday from 4 a.m. to 10 .am. Monday morning.
The bakery shared the good news on their Facebook page last week in tandem with announcing Angelina's would be featured on KYW 3's "Tastes with Tori" segment which has yet to air.
The popular segment which is part of the Good Day Philadelphia show will air live segments from the heart of Bristol's merchant district on Mill St.
Angelina's is a recent addition to the vast array of new business' coming to Mill St as part of a small business revolution promoted by borough officials and non-profits. The one consistent description of the baked treats from Angelina's is "tasty."


Angelina's encouraged the public to come out for the 'pep rally'  to come on Mill St to celebrate fall treats and goodies with Kelly and Fox 29.