Historic Bristol Borough Kick's off Third Annual Mill Street Scarecrow Exhibit
Historic Bristol Borough Kick's off Third Annual Mill Street Scarecrow Exhibit
---
Digital Reporter- Jeff Bohen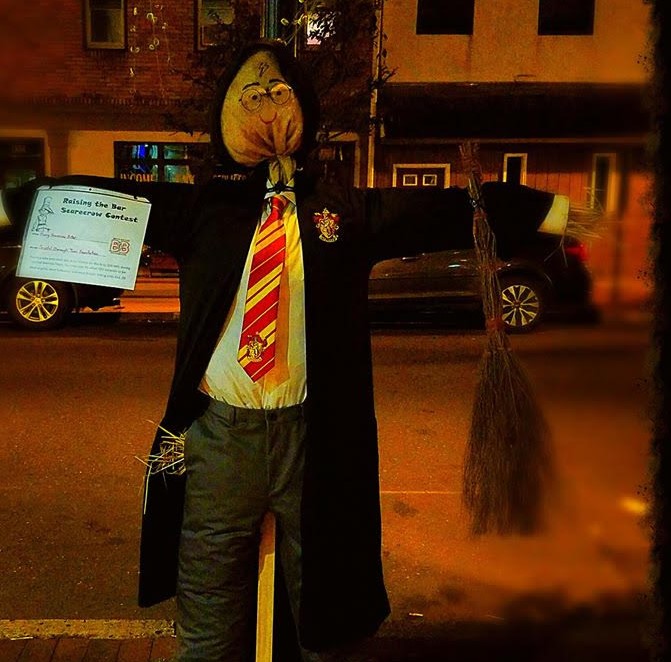 A Bristol Borough community organization is kicking of the Fall event season with its third Annual Scarecrow exhibit beginning Friday October 11.
Bristol's Raising the Bar will decorate the business district with scarecrows created by businesses, civic organizations, schools and individual families. A team of judges will evaluate entries in three categories: most original, most humorous and most "Bristol.
"We've seen a significant uptick in business openings and visitors to the street," said Bill Pezza, president of Raising the Bar. "They come to find out what the Bristol buzz is about, and they like what they see. The scarecrow exhibit is just another of a series of popular events and festivals in the Borough that attracts visitors. The Borough hosts twelve  major events in the spring/summer season and a concert series hosted by the Bristol Lions club each Sunday night
Raising the Bar member and business owner Mycle Gorman works with the Borough to provide seasonal decorations. "We love the hanging flower baskets and flags that adorn the street in spring and summer, but we really kick into high gear for Halloween and Christmas," Gorman said.
"The Borough's success has become contagious and shopkeepers turn it up a notch each year," he added.
Raising the Bar and the rejuvenated business association under the leadership of Steve Mooney,  work well together to advance the street, and that bodes well for the future," Pezza said. "As our slogan says, 'Come for the History. Stay for the fun.'"
The public are invited to explore VisitBristolBorough.com for a complete list of Borough activities as well as shops and restaurants.