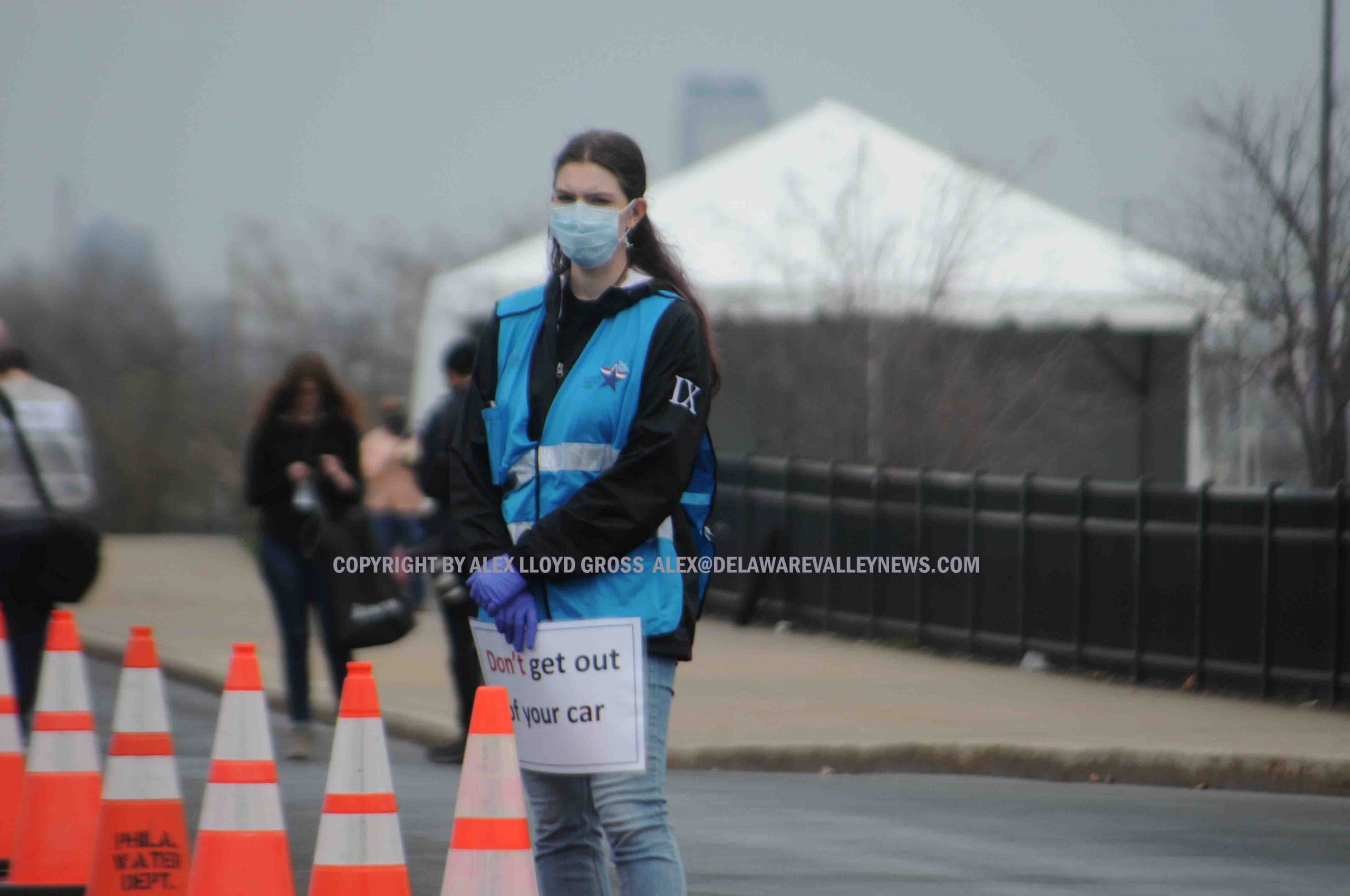 COVID-19 Test Site Now Operational At Stadium Complex
---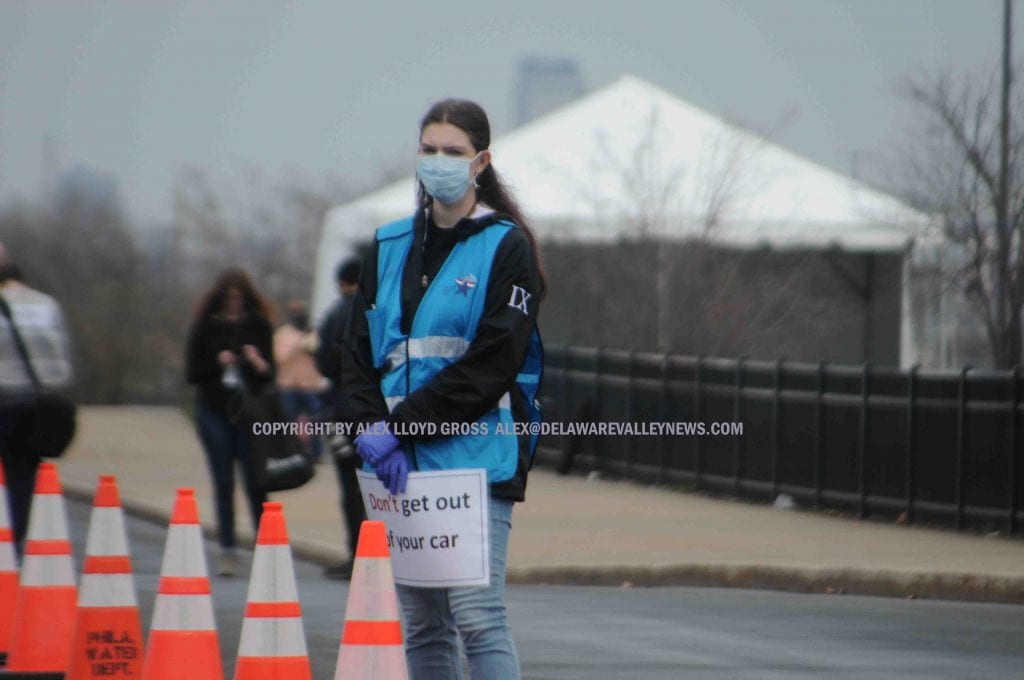 by Alex Lloyd Gross
As  of 2:00 PM March 20, 2020,  a very large regional COVID-19 testing site has started testing people for coronavirus.  This site is located in the parking lot across the street from Citizens Bank Park.  "We are brand new, just opened," said Dr.Thomas Farley.  We may be a little bit slow,  be patient," he said. You should also bring a state drivers license or form of ID and your health insurance card.  You must be in a vehicle.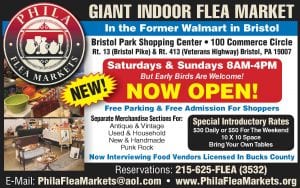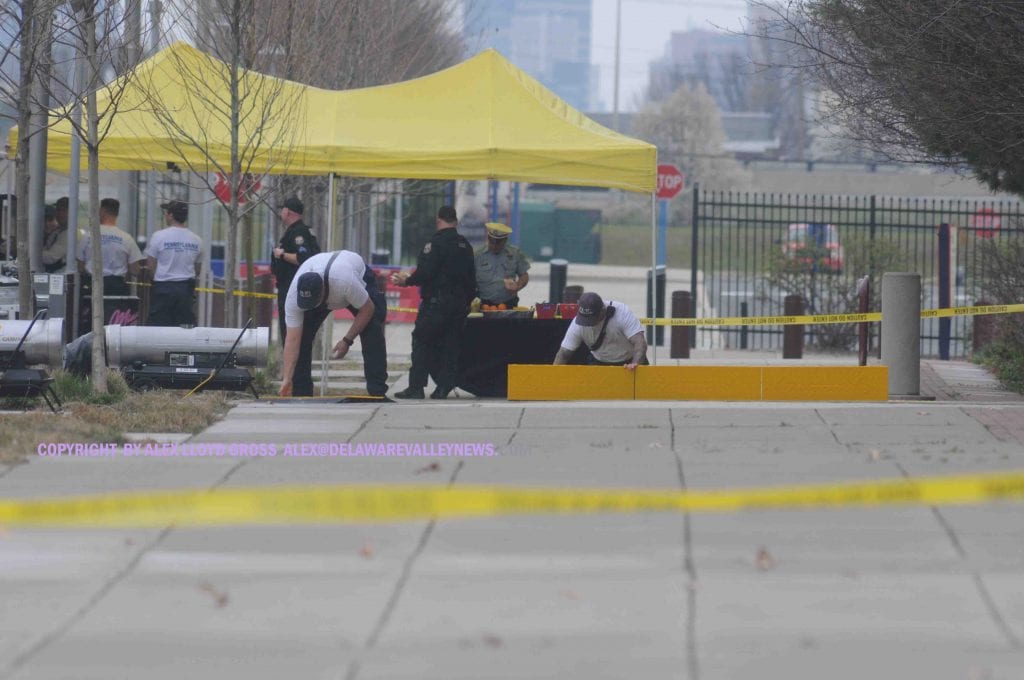 If you do not drive, you can get a ride from a friend or use a ride share program, officials said just a few minutes before opening.  After all that, there is a chance you will be turned away without getting a test.  "If you have no symptoms, or a runny nose, do not come here," said Dr. Farley. This site is for heath care workers. The last thing anyone wants is to have a sick healthcare worker in the field, coming in contact with people. People 50 or over who have symptoms can show up but they must be in a vehicle.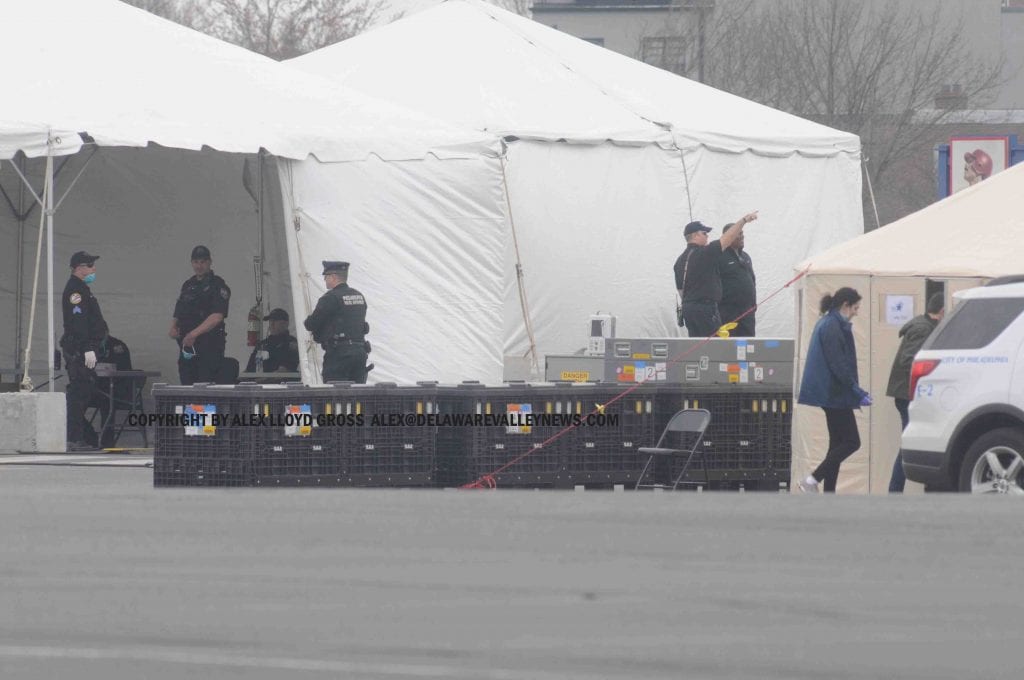 If you are young do not come for a test  "The first place you should go to if you think you may be exposed to COVID-19 is your doctor.  They will tell you whether you need to get a test.  People that have a headache or are concerned and want a test should not  come to get a test. Testing kits are in short supply and they need to prioritize who gets one.
The procedure is drive-up. You will be kept in your vehicle and after someone takes your information, you will drive into a tent. A swab out your nose will be taken. You then drive home.  Should someone come through with symptoms, that person will immediately be assessed by trained medical personnel who will determine if they need to get immediate doctors care, officials said.  The tests are free. You do not have to live in the city to get tested here.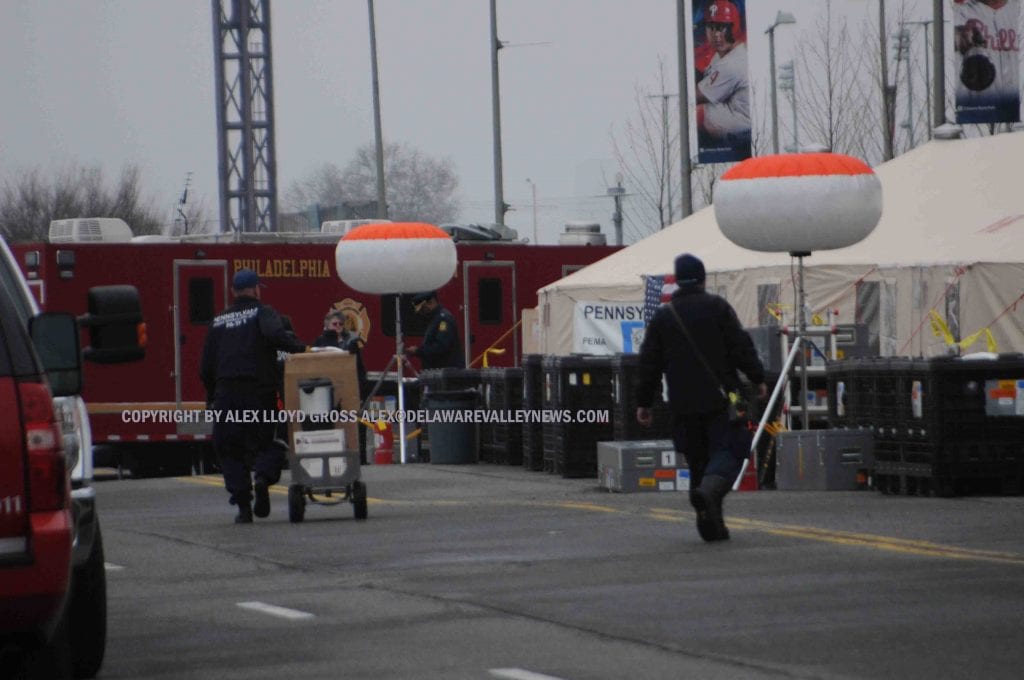 Testing hours on the first day were from 2:00 PM until 6:00 PM. Dr. Farley said that other testing sites will be open by next week and they will be able to accommodate walk-up people, with no car.  This site is staffed by about 30 members of PA Task Force -1 who will work with Health Department workers and volunteers to make this a smooth transition for people. The people that get tested  should have the results from their tests with a few days.
"Testing kits are at a premium, but we hope to be able to get more, and soon we have about 2500 right now," Dr. Farley said. Curious people who show up to gawk at the line or testing operation will be chased away by police. "If you want to help us, you can do that by staying home and staying away,"Fire Commissioner Adam Thiel said