Former Bucks County Teacher Goes To Jail For Upskirt Photos
Former Bucks County Teacher Goes To Jail For Upskirt Photos
---
by Alex Lloyd Gross
Francis James Reppert is going to0 be spending  about two years in jail, after he was sentenced for  taking upskirt photos of some of his female students in 2019.  You can read the original story here.
He was sentenced by Bucks County Judge Raymond McHugh to serve one year less one day to two years less one day at the Bucks County Correctional Facility followed by two years of probation. This sentence was imposed after two students that he photographed testified that they are mortified and upset when thinking about what happened. The photos were taken in school.  Reppert admitted to taking photographs of his students to masturbate to later. One of the students told the court she can no longer wear the outfit that she wore that day.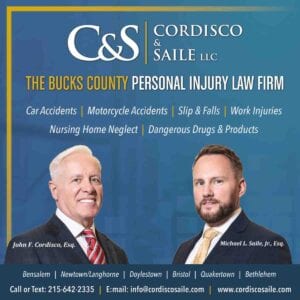 He pleased guilty to invasion of privacy. He was asking for probation but due , in part to the harm he caused his victims, Reppert was sentenced to the higher end of what the judge could legally sentence him to.He  must also register as a sex offender for 15 years and pay almost $2500.00 in fines and restitution to pay for therapy for one victims.  He was a former math teacher at Palisades High School.