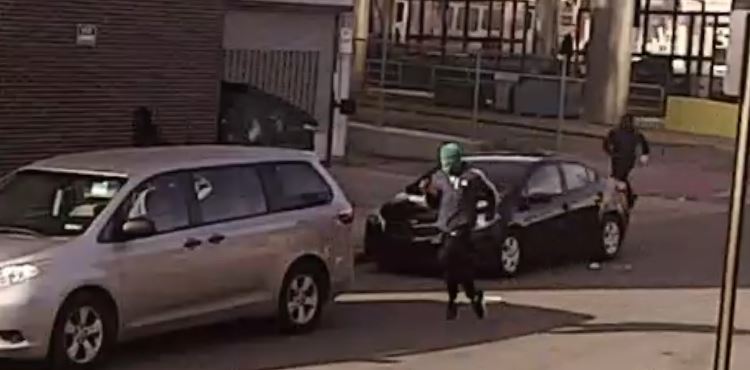 Police Release Photo Of Males Wanted For Broad and Olney Shooting
February 26, 2021
---
by Alex Lloyd Gross
Citizens were horrified to learn that eight people were shot in borad daylight on February 17 2021. at Broad Street and Olney Ave. That is the location of a major transportation hub. The gunmen got away, and the incident was captured on multiple security cameras. Police just released some of those imaged today, a little over a week after the shooting.
There is also a $25,000 reward being offered to find these gunmen.  This will be paid by the ATF and Philadelphia Police
1-Thin build, green mask, wearing a dark colored jacket with white stripes down the arms of the jacket and an emblem on the chest, dark pants, and dark shoes. #2- Tall, thin build, all dark clothing with white or light-colored shoes. #3- Medium build wearing all dark clothing. At this time, it is unknown if any of the victims were the intended target and the motive remains unknown. We also now know these males frequently drive  an older model blue Ford Explorer.
We know these males were brazen in shooting in Broad daylight on a crowded street. Any information can be significant to the investigation.
Anyone with information is encouraged to contact police by dialing 911, contacting the PPD Tipline (215-686-TIPS), submitting an online tip at
, or contacting the Northwest Detectives Division directly at (215-685-3353)