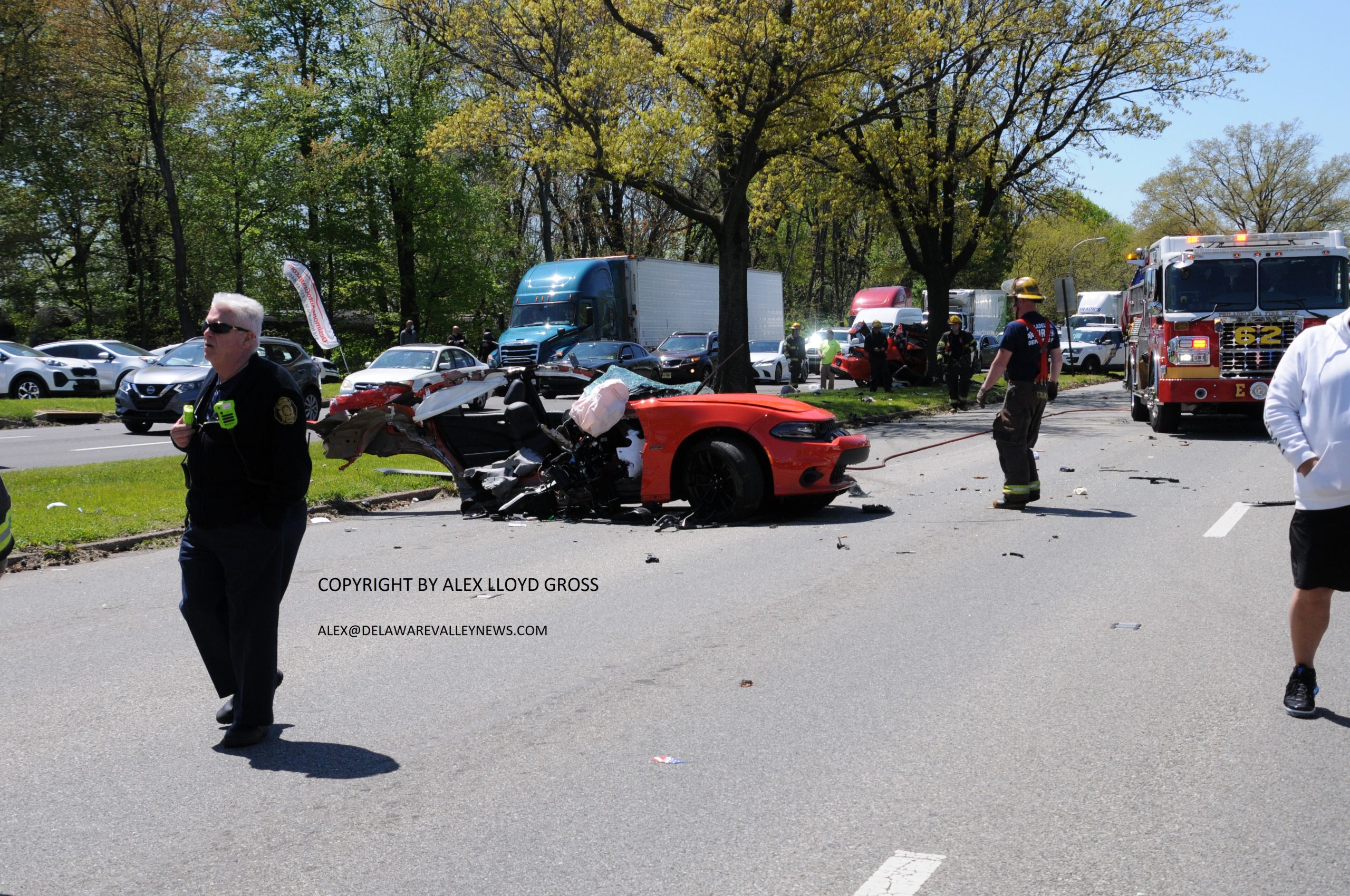 Driver Splits Car In Roosevelt Boulevard Crash
April 26, 2021
---
by Alex Lloyd Gross
Shortly before noon on April 26,2021, one males life changed forever.  He was involved in and caused critical, life threatening injuries to himself by speeding on the Roosevelt Boulevard. He was traveling north, just before the Red Lion Road intersection. He was in the outside lanes. The speed cameras on this road had no effect on his behavior.
He was observed on a drivers dash cam speeding . He went around a pick up truck and could not correct the trajectory of his vehicle. He went airborne, after hitting a curb and struck a tree, which split his car in half.
The rear of the vehicle stayed wrapped around a tree. The front half went spinning into the northbound inner lanes, with the driver unconscious, sloped onto the ground , bleeding profusely. He had a faint pulse.
The Philadelphia 911 system was not working properly, as it took many people over two minutes to reach an operator. Not just one caller, but everyone that was on the scene and calling experienced an extended time of two minutes before they could speak with a dispatcher.
The male was originally thought to have been drag racing. That was proven false as he was by himself and it was caught on a drivers dash cam. The injuries were multi system trauma.  A complete investigation was done which required the northbound lanes of the Boulevard to be closed for an extended time period.