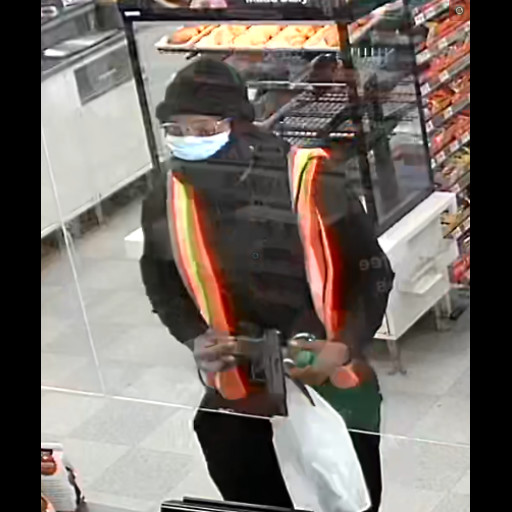 Police Seek Two Males For Point of Gun Robbery In Bensalem
---
by Alex Lloyd Gross
March 9, 2022
Bensalem Police released photos of two males wanted for robbing a 7-Eleven on Lincoln Highway during the afternoon of March 2 2022.  It was about 3:10 PM and  everything was normal. One male walks in wearing an orange safety vest.  He is wearing a black hat  and glasses.  He is not wearing gloves.
Neither is his partner, who enters at the same time. He is dressed all in black with his face covered.  Both carry plastic bags.  The orange vest guy goes to the register and shows a pistol to the clerk. While he is doing this, the other guy is using a tool, possibly a hammer to pry open a skill game. They got away with about $600.00 total.
They were last seen on foot towards the rear of the building.  They disappear from there. Police are not sure if they had a vehicle parked nearby. If you recognize the male in the above photo, police want to hear from you (215) 633-3719.