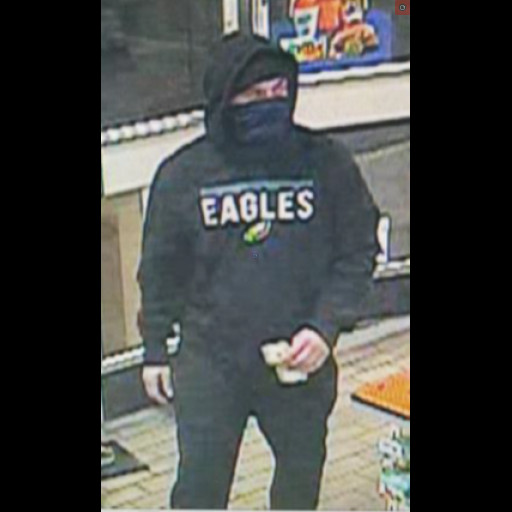 Bensalem Cops: Male Wanted For Repeated Robberies of 7-Eleven's
---
by Alex Lloyd Gross
According to Bensalem Police, the male in the above photo likes 7-Eleven  stores. He likes them so much that he is accused of robbing them. He is armed with a pistol.  It is unknown if the gun is real or a toy, using it  in commission of a crime is guaranteed to add time to a prison sentence.  According to police, on April 20, 2022 at 2:20 AM,he entered the shop  on the 3500 block of Street Road,  and announced a hold up. The clerk was unfazed and did not give him any cash. The would be robber probably was also  scared off when a vehicle pulled into the parking lot.
That same night, he hit the store on Neshaminy Boulevard, but he was wearing gloves and a different hoodie  He got away with about $350.00 in cash, police said.. Police think he may be the same male that robbed the Neshaminy store in March of this year.
If anyone has any information regarding the suspect or similar incidents, please contact Bensalem Police Detective Shawn Smith at 215-633-3687 or ss****@be********.gov.