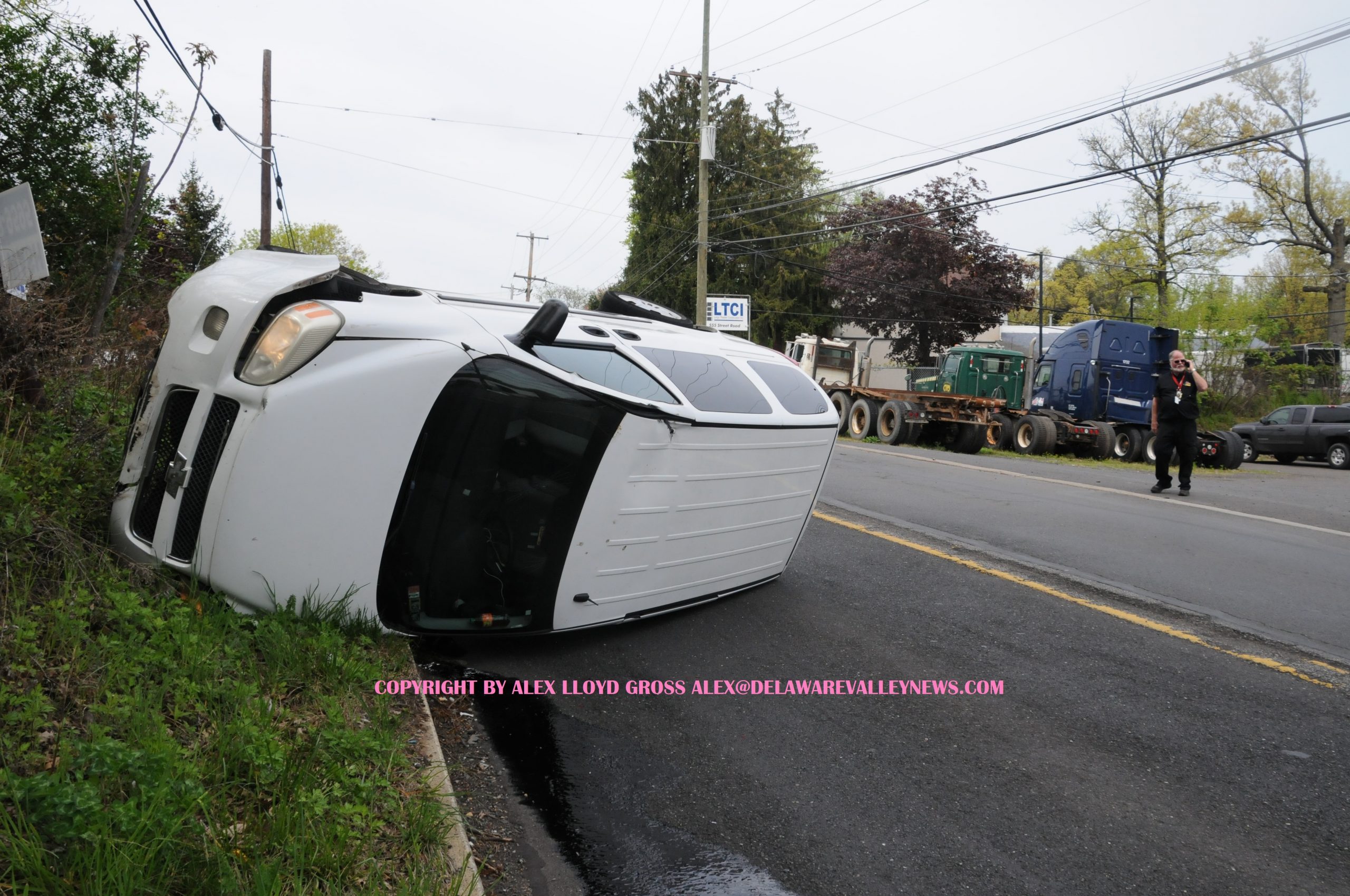 Rollover Crash Caused Street Road To Be Closed In Bensalem
---
by Alex Lloyd Gross
May 3 2022
There probably was something in the van that the driver did not want found.  It was just after 11:00 AM when a vehicle on Street Road traveling towards State Road made a turn onto Marwin Street.  Vehicles that were traveling in the same direction stopped, to allow the driver to make his turn.  A white van driven by an unknown male could not stop in time.
There were two choices. Plow into the car in front , or slam into an electrical pole. The driver chose the latter, hitting the wooden pole with such force that it broke in two.  The vehicle flipped onto it's side and the driver crawled out.  He got a female passenger out and then the door to the vehicle slammed shut. It would not open. The driver and passenger frantically tried to pry the door open, without luck.
Rather than wait for help, the driver and passenger took off running towards State Rd. The passenger appeared to be hurt. As police arrived they closed Street Road at Dunksferry and at Marwin.  Other officers tried without success to locate the driver or passenger. No other vehicles were involved in the crash, police said.