Doug Mastriano Bars Media From Campaign Stop With Kathy Barnette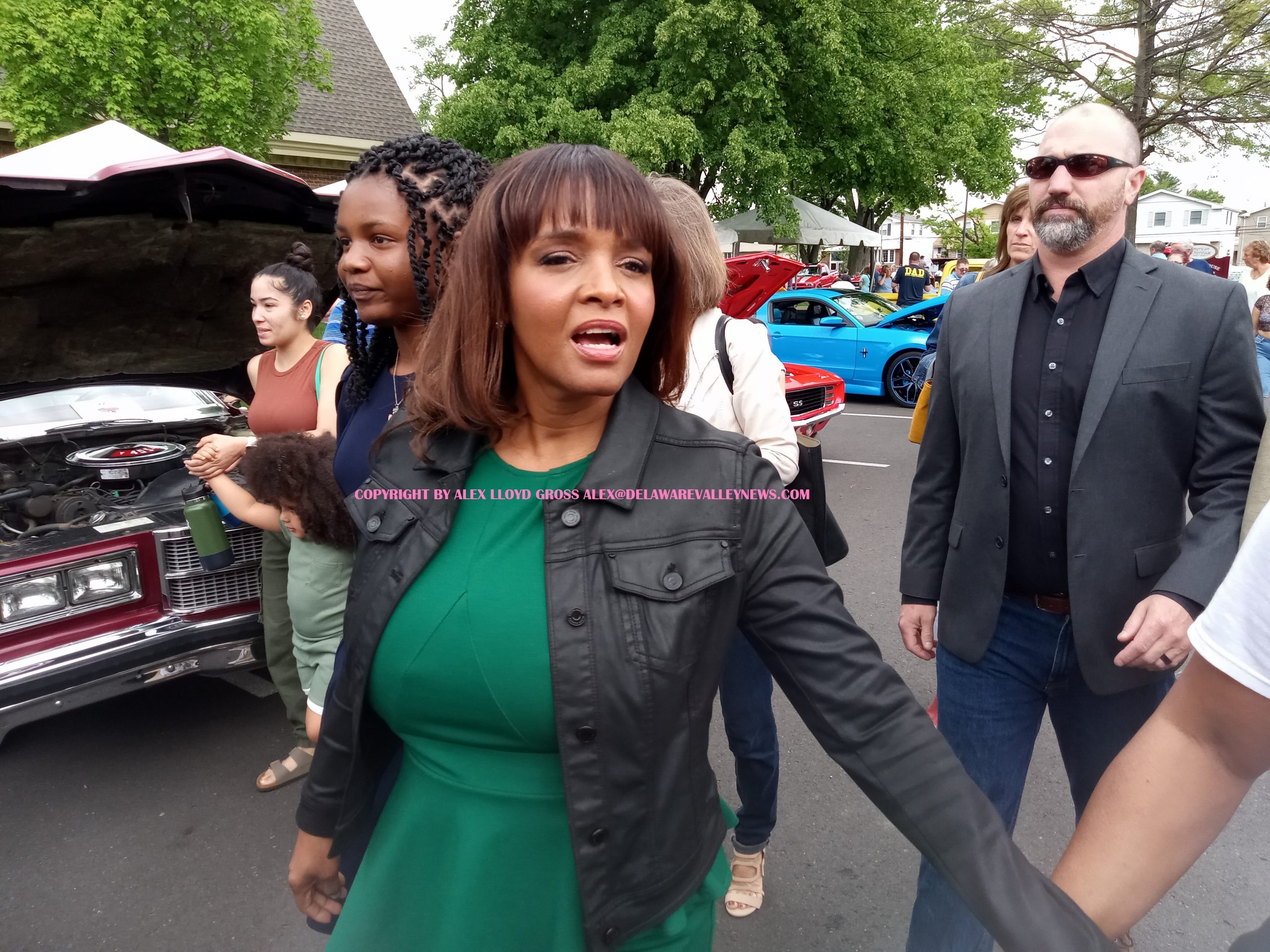 Doug Mastriano Bars Media From Campaign Stop With Kathy Barnette
---
by Alex Lloyd Gross
May 15,2022
Doug Mastriano should be ashamed of himself. He is a politician running for Governor of Pennsylvania.  He is on the campaign trail. He is trying to get votes and drum up support.  He had a public event with Kathy Barnette, who is running for PA Senate. This event was held yesterday, May 14, 2022 at the Fuge, in Warminster, Bucks County.  The event was advertised on his social media.  People showed up and were admitted with no issue, unless that person was the media.
According to multiple sources that were there, this was unprecedented and a shock to the democracy. Untrained overzealous security who would not confirm who they were working for, actually got into a physical confrontation with a television cameraman outside who was trying to do his job. The much younger security guard tried to physically block the cameraman who was a few years away from being a senior citizen.  All while trying to tell people they worked for the event.
There was no representative from the event at was on premise. If that sounds like BS, that is the line that over two dozen media reps were given.  The security lied to the media , saying that the owner of the FUGE  did not want press inside.  When Samuel Cravero, owner of the Fuge came out, he called BS, and tried to back pedal.  He allegedly produced a letter that was read  by Matriano's goons.
This guy is blocking press from entering the Mastriano/Barnette rally in Philly. He won't answer any questions or make eye contact. pic.twitter.com/LTWuHlDMSg

— Colby Itkowitz (@ColbyItkowitz) May 14, 2022
"This letter states that the security team for Friends of Doug Mastriano has the sole authority to accept or refuse any person entry as they fit onto the grounds of the property. The Fuge is the host venue and will not interfere with the security team in any way," a member of the security team read aloud. They seemed to be lead by a character dressed in a  Revolutionary War  costume. Complete with hat.  Mastriano just recently got the endorsement from Former President Donald Trump. Mastriano has a habit of trampling over the first amendment, by sending out security to threaten journalists that want to cover his events, according to Yahoo News.
According to Levittown Now who covered the event,  The costumed character got into it with Bob Costas from CNN.
Fellow far right candidate for the US Senate, Kathy Barnette  sought to distance herself from the debacle in Warminster. As she attended a car show event in Northeast Philadelphia , she was apprised at what happened and quickly blamed Mastriano's people. "That had nothing to do with me, that was his event, his people," she said, before being escorted  away.
She refused to answer any questions posed to her and her staff tried to deflect questions to a political handler, or flunkie that knew nothing about the issues being raised. They did not try to stop, block or interfere with DVN as we photographed her as she walked around the car show. Since this was a public event, she was asked about muscle cars, only to either ignore the question, or have  a flunkie try to deflect the question about if she ever drove a souped up car, or what kinds of cars she owned growing up.
She happily posed for photos with people and even sat in a few cars, revving the engine. She entered a lottery for Veterans but would not engage with any media, except to say "Thank You".  At times, she even turned her head to ignore the questions that were posed to her.  Barnette has come out against gays and made disparaging comments about Muslims in the past.
Her six person entourage was a bit of a stretch, being that she is a private citizen and has never held an elected office. An entourage of a sitting rank and file member of congress does not travel as heavy as Barnette.
Mastriano's assault on the fourth estate and also of a TV cameraman would play out perfectly in Nazi Germany, North Korea, China or Russia. Citizens should be afraid of what that could bring should he be elected Governor.