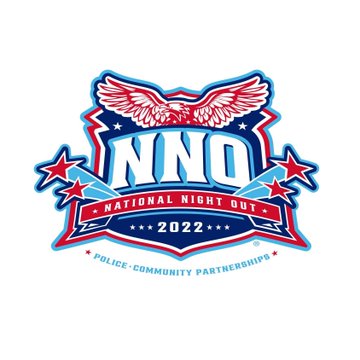 Get Ready For National Night Out
---
by Alex Lloyd Gross
Aug 1 2022
National Night Out is the first Tuesday of August.  it is the time to just sit out on your stoop or turn a porch light on. Walk the block, get to know your neighbors.  Lots of police departments are planning activities for people to do things.  Philadelphia residents can look below to find what is near them.
Bristol Twp. will have one in the complex lot on Bath Road. Bensalem will have theirs at the township building on Byberry Road.  According to Detective Glenn Vandegrift, "We will have a K-9 demonstration,  a drone demonstration. It's a great way to meet the community.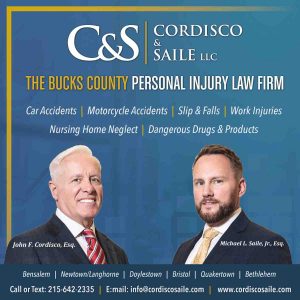 Residents In Bristol Borough will have theirs at 420 Buckley Street,  in conjunction with  the Bristol Cares Coalition.
| | | | | |
| --- | --- | --- | --- | --- |
| 8/1 | | 5pm-8pm | | 1575 N 52 Street (19th Dist) |
| 8/1 | | 5pm – 8pm | | Parkwest Town Center – 52nd & Jefferson |
| | | | | |
| --- | --- | --- | --- | --- |
| 8/2 | | 4pm – 10pm | | 300 Washington Avenue |
| 8/2 | | 6:00 – 8:00pm | | 500 Rhawn Street |
| 8/2 | | 4:00pm-8:30pm | | 300 Washington Avenue |
| 8/2 | | 4pm-8pm | | Gorgas Park (6400 Ridge Ave) |
| 8/2 | | 4pm-6pm | | 1100 block of Fairmount Avenue |
| 8/2 | | 6PM – 8PM | | Fox Chase Elem. 500 Rhawn St. |
| 8/2 | | 6pm – 8pm | | 3100 Red Lion Road |
| 8/2 | | 4p-6p | | SGCDC (17th/Mt. Vernon) |
| 8/2 | | 6p-8p | | Rittenhouse Sq (18th/Walnut) |
| 8/2 | | 4p-6p | | SGCDC (17th/Mt. Vernon) |
| 8/2 | | 6p-8p | | Rittenhouse Sq (18th/Walnut) |
| 8/2 | | 5:00PM – 8:00PM | | McCreesh Plygrnd, 6744 Regent Street |
| 8/2 | | 6 PM-9 PM | | Masjidullah Center For Human Excellence (Parking Lot) 7104 Limekiln Pike |
| 8/2 | | 5:00pm – 8:00pm | | Shoprite Parking Lot 5597 Tulip St |
| 8/2 | | 6:00pm | | 1500 N. 50th Street |
| 8/2 | | 4:00pm-8:30pm | | 300 Washington Avenue |
| 8/2 | | 5pm – 8pm | | Parkwest Town Center – 52nd & Jefferson |
| 8/2 | | 5pm – 7pm | | West Cumberland and Napa Streets |
| 8/2 | | 6:00pm | | Home Depot Lot – 2539 Castor Avenue |
| 8/2 | | 5:00pm | | 700 West Luzerne Street |
| 8/2 | | 5:00pm- 8:00pm | | Penn Treaty Park (1199 N. Delaware Ave.) |
| 8/2 | | 6:00pm | | 1300 Oak Lane at Fire House |
| 8/2 | | 5pm-8pm | | 3540 Indian Queen Lane |
| 8/2 | | 6pm-8pm | | 1400 Venango St. |
| | | | | |
| 8/4 | | 5:00pm | | 905 South Street |
| 8/4 | | 4:00pm | | 4243 Lancaster Avenue |
| | | | | |
| 8/5 | | 6:00PM | | Myers Recreation Center, 5801 Kingsessing Avenue |