Pink Floyd Drummer Nick Mason Talks About His Upcoming Tour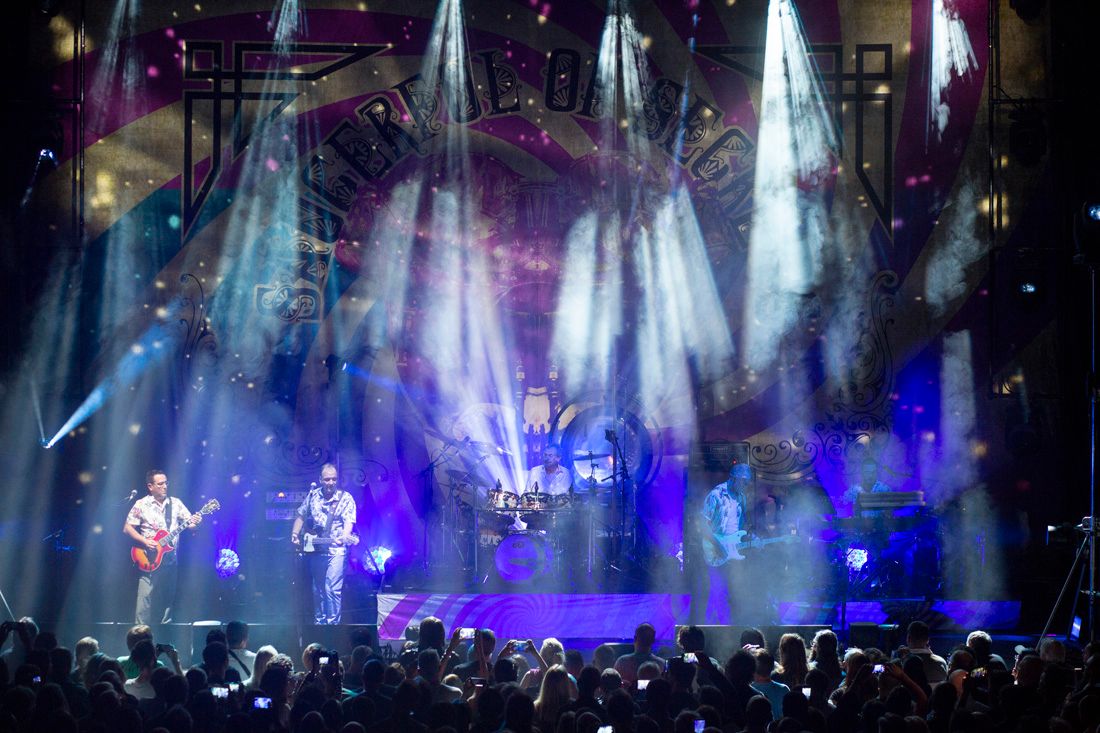 Pink Floyd Drummer Nick Mason Talks About His Upcoming Tour
---
by Alex Lloyd Gross
Nick Mason played in a band you might have heard of called Pink Floyd.  While they are not touring or releasing new music, Mason is touring and he is coming to Philadelphia next week September  23, 2022. He will be at the Merriam Theater.   30 Years ago he was on stage at JFK Stadium in front of  90,000 people, performing some of the songs he will be doing Friday night.
During that show, a bed crashed into the stage. Pink Floyd had giant balloons  and stage props. When asked what is in store, all Mason would say is "It's  a surprise,"  He has a "Saucerful of Secrets and he is not talking.  "It's a show,  we actually do a bit more than play music, but the music could stand on it's own two feet, if it had to," he said.

This is billed as "The Echoes Tour".  When asked if his band will play the entire Meddle album, he said " No, the problem with Pink Floyd is if you start playing entire albums,  the show is almost over by the time you've done the first one.What we've done is we've cherry picked a bit and on the East Coast tour, we will be playing "Echoes".
"I think our feeling is that you are  never more than five meters away from a Pink Floyd tribute band", which is why he will not be playing anything from albums newer than Meddle.  "What they ( tribute bands) play is from Dark Side on wards and I think whats left is to bring to America, all of the early work that  a lot of people are unfamiliar with.  I think it's interesting and stands up well.  It can be played in a  slightly different way than a Pink Floyd show, for instance".
You can expect songs like "Set The Controls For The Heart Of The Sun' to be played. "It's one of my favorite songs of all time", Mason said.  When asked  if that song sounded Middle Eastern, he replied ,"No, not really,  it was almost Japanese with the drums. People listen to the song and take away from it what they will, "That's exactly , in my view of how music should be treated", Mason said. Listen to the  song for yourself below.
"I have been coming to Philadelphia for the past 45 years or more, Mason said. "I have many happy memories of Philly, I used to come and visit a gentleman named Bob Harrison, who had a charming collection of cars. Mason collects cars and he has about 30 of them. "Not all are runners, though," he said.
Nick is touring under the name Nick Mason's Saucerful Of Secrets.  That is named after the song on the Ummagumma Record.  They are not recording new material, they are touring and playing some of the most eclectic rock you will every hear. If all you know from Pink Floyd Is Animals, The Wall  etc and know nothing before Dark Side Of The Moon, you are doing yourself a disservice.  Get familiar with this music, and get down to the Merriam Theater on September 23, 2022. You will be glad you did. Only a few tickets remain.  Go to his website, get your tickets while you still can.