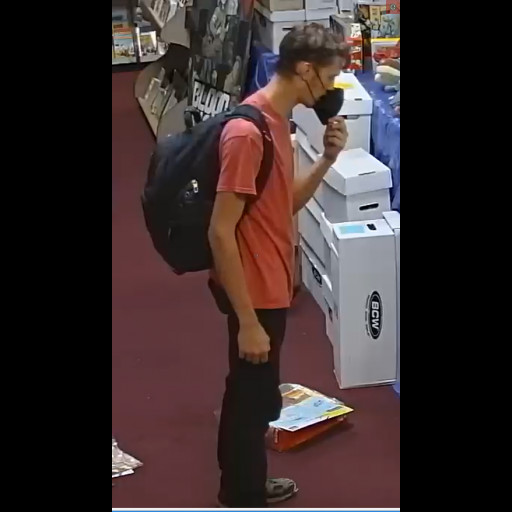 Two Thieves Rob Southampton Comic Book Shop In Sneak Attack
---
by Alex Lloyd Gross
September 21, 2022
No one likes to get robbed. Especially by two punks that take advantage in a sneak attack. That is what happened at the Comic Collection Store at 83 Bustleton Pike in Lower Southampton Twp.  It was Sept 18, 2022 when two thieves walked in and asked for help in getting something from a high shelf. As the clerk went up the ladder, one of the thieves violently shoved him off the ladder, causing the the clerk to fall to the ground.
Once he hit the ground and was unable to fight, the two continued their sneak attack, police said, punching and kicking him before tying him up. They pulled a knife and threatened to kill him if he did not cooperate. The thieves then pulled out duffel bags and stole a laptop, cash, and personal items from the clerk, like his wallet and keys. They left his credit cards behind.
The two thought they had a great haul, and probably were looking to unload the stolen stuff to get some quick cash. Instead, they got chased by the cops and abandoned their loot in some nearby woods.  The bags will most probably have DNA  on it .  State Police Crime lab technicians have the evidence now and are making sure to process everything.
The two took advantage of the pandemic by wearing masks and gloves. However once outside, they took those items off and security cameras got a good look at their faces.
Suspect #1 wore a black hoodie, jeans, sneakers, a beanie, and black covid mask during the robbery. While running from responding Officers he removed the hoodie and beanie and is seen in the photo below wearing a Rolling Rock beer t-shirt. Note the distinctive tattoo on the left forearm. Suspect #2 wore a red "Deadpool" (comic book character) t-shirt, black pants, sneakers, and a black covid mask. The red shirt was recovered by LSPD.
Police want to know who they are.  Inmates at the Bucks County Prison will test them, when caught to see just how tough they are.  you can help make that happen, it you know who these two are. Call (215)357-1235. you do not have to give your name.