Bensalem Beverage Shop Robbed Of Slushies In Overnight Burglary
---
by Alex Lloyd Gross
April 28 ,2023
When people smash the glass door to a business at 3:30 AM, they usually steal money or high value merchandise.  The two males in the below video stole Slushies, police said.
It was about 3:30 AM on April 7, 2023 when the two males who were craving semi frozen sugared water smashed  the sliding glass doors to the shop and helped themselves Slushie station. They ignored beer and other beverages.  You can see in the below video, they scurry around the store taking  the drinks and then high-tail it out the same door they came in. The Bensalem Beer and Soda shop had damaged front doors.
The first actor was described as a male with a grey hooded sweatshirt, black shorts, white socks and tan moccasins. The second actor appears to be a male with a blue and white hooded sweatshirt, black shorts and had a backpack.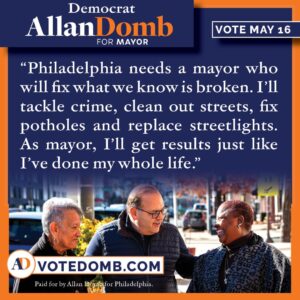 It was caught on camera. Take a look at the video, if you know who these two are, Bensalem Police want to hear from you (215) 633-3719