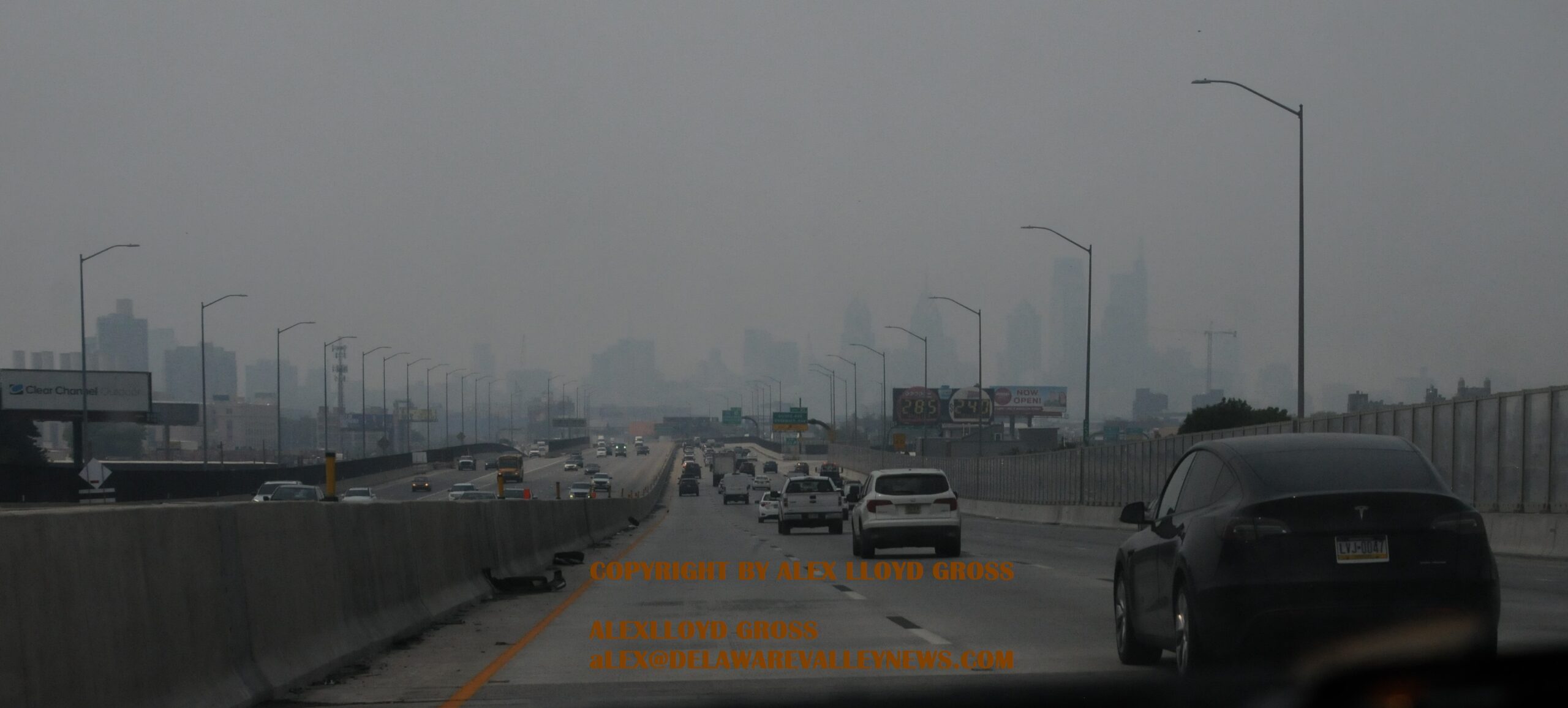 Tips For Dealing With Air Quality From Wildfire Smoke
---
ALEX LLOYD GROSS /DELAWARE VALLEY NEWS.COM PHOTO Center city from a mile away….
PHILADELPHIA—The Health Department warns Philadelphia residents that while the smoke in the air from the fires in Canada may lessen today, it can still be dangerous. Residents are advised to continue to take precautions until air quality improves. The city continues to operate under an air quality alert. The air is still unhealthy. As the smoke moves through the region, some parts of Philadelphia may experience significantly worse air quality.
Residents should continue to:
Strongly consider cancelling outdoor events and gatherings
Avoid going outdoors as much as possible
Avoid strenuous activities outdoors, such as jogging or exercising
If you have to go outdoors, wear a high quality mask, like an N-95 or KN-95 mask
Avoid areas of high congestion and where air pollution may be high, like main streets or highways, areas with low air circulation
Close all windows and doors to minimize air pollution in your home
Recirculate the air in your home with fans to avoid bringing more air pollution into your home
Pay attention to your body; if you are having trouble breathing, feeling nauseous, or dizzy, you should seek medical attention as soon as possible
If residents need access to KN-95 masks, Health Department resource hubs are providing them
free of charge to residents. Please direct residents to the
City's blog post on resource hubs
.
The Health Department is also asking residents to try to avoid contributing to the
already excessive air pollution by:
Avoiding unnecessary trips in their cars
Avoiding idling
Carpooling when possible
Avoiding using gas-powered lawn and garden equipment
Finally, residents should keep up to date on the situation. Here are places you can learn what's going on: