Serious Accident On Red Lion Road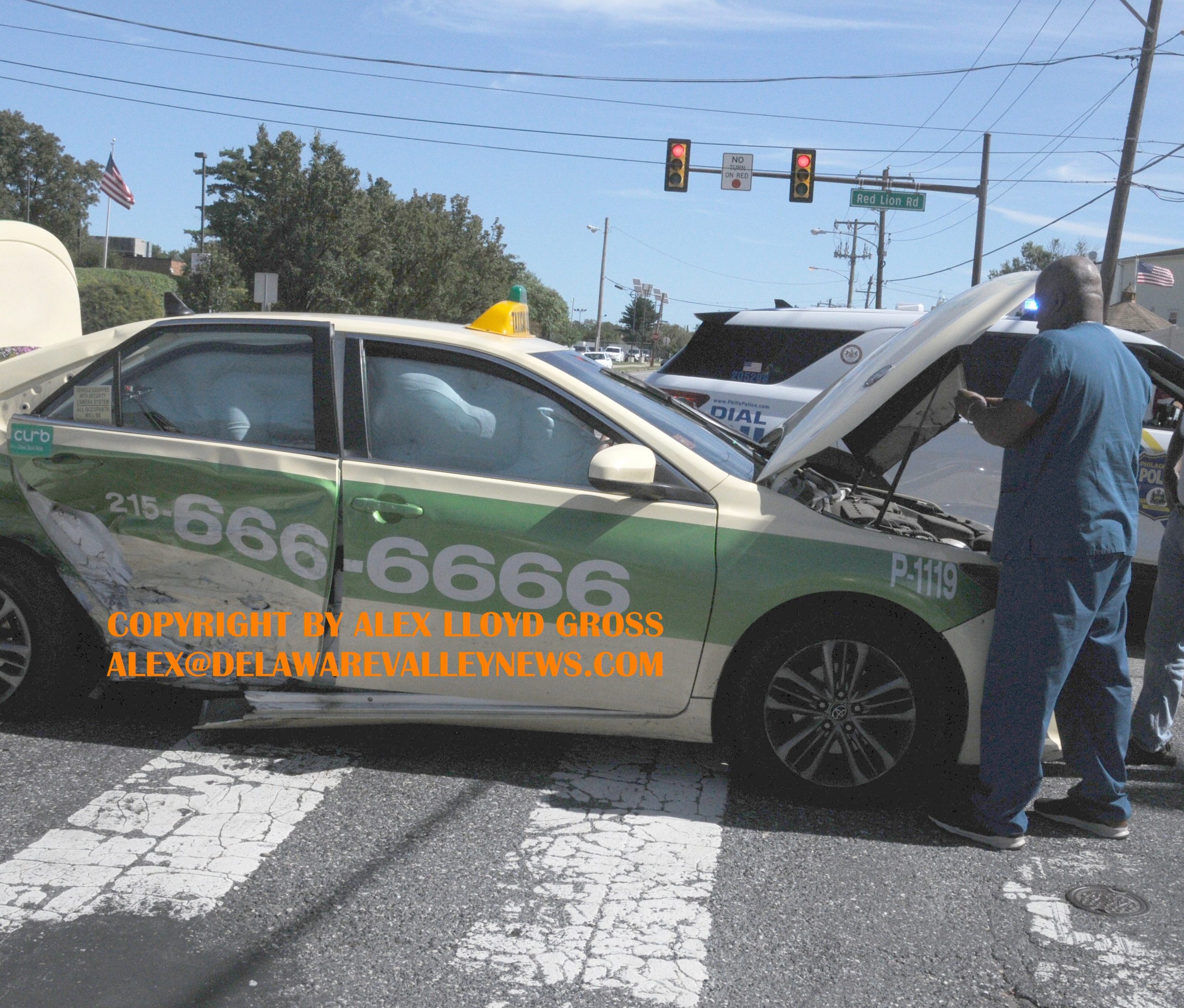 Serious Accident On Red Lion Road
---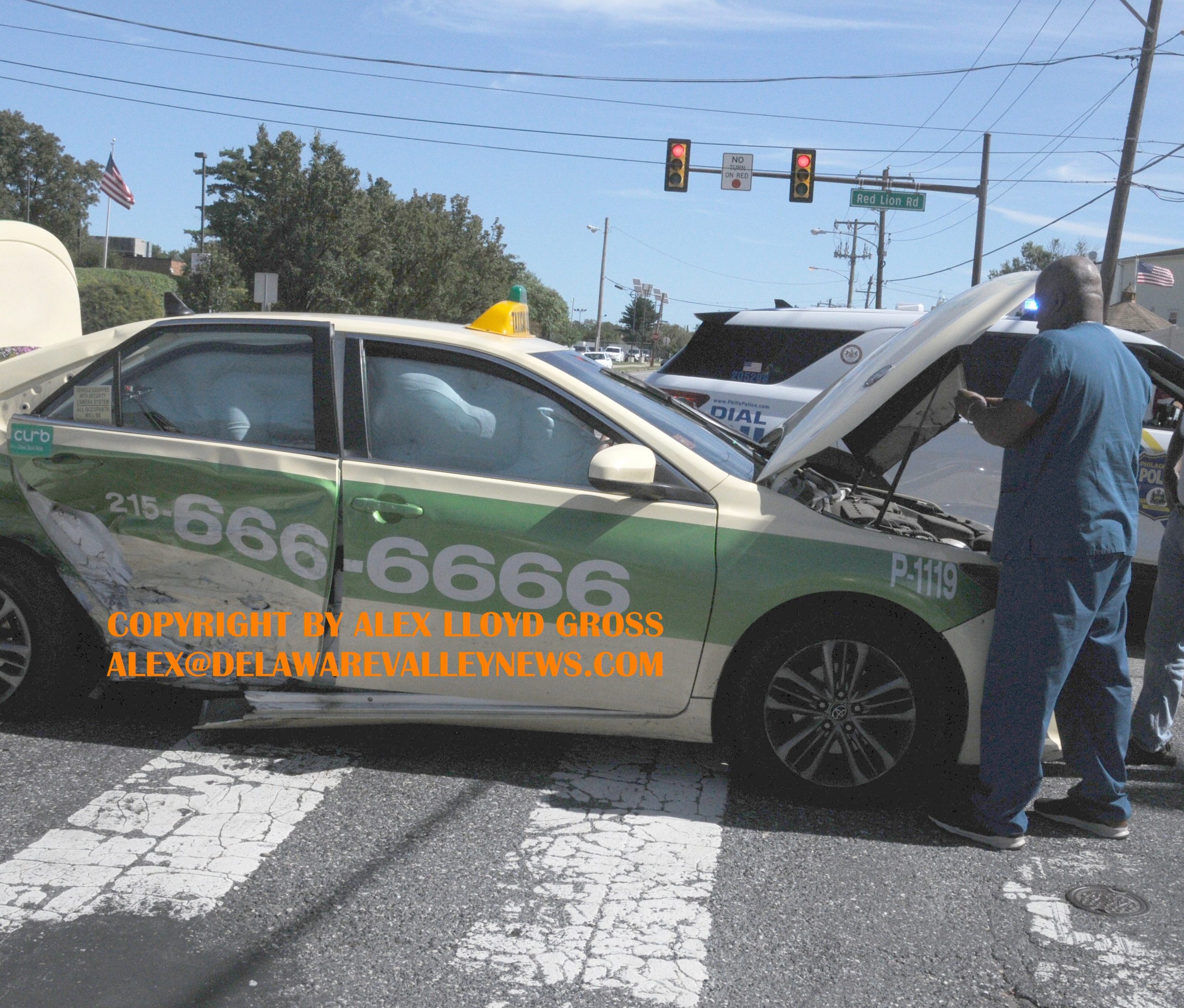 by Alex Lloyd Gross
Three people were rushed to local hospitals, after a grinding two vehicle accident at the intersection of Red Lion Road and Jamison Street. This happened about 9:50 AM, today, police said.
A taxi cab with a passenger in the rear seat was on Red Lion Road and the driver allegedly made a left turn to go into a store, when the accident happened. The cab was hit by a vehicle traveling the other way on Red Lion Road. The passenger sustained serious but not life threatening injuries, police said.
The wreckage was cleared by 11:15. No tickets were issued. The owner of the taxi arrived on scene and removed his medallion from the hood. Taxi medallions can cost upwards of tens of thousands of dollars.