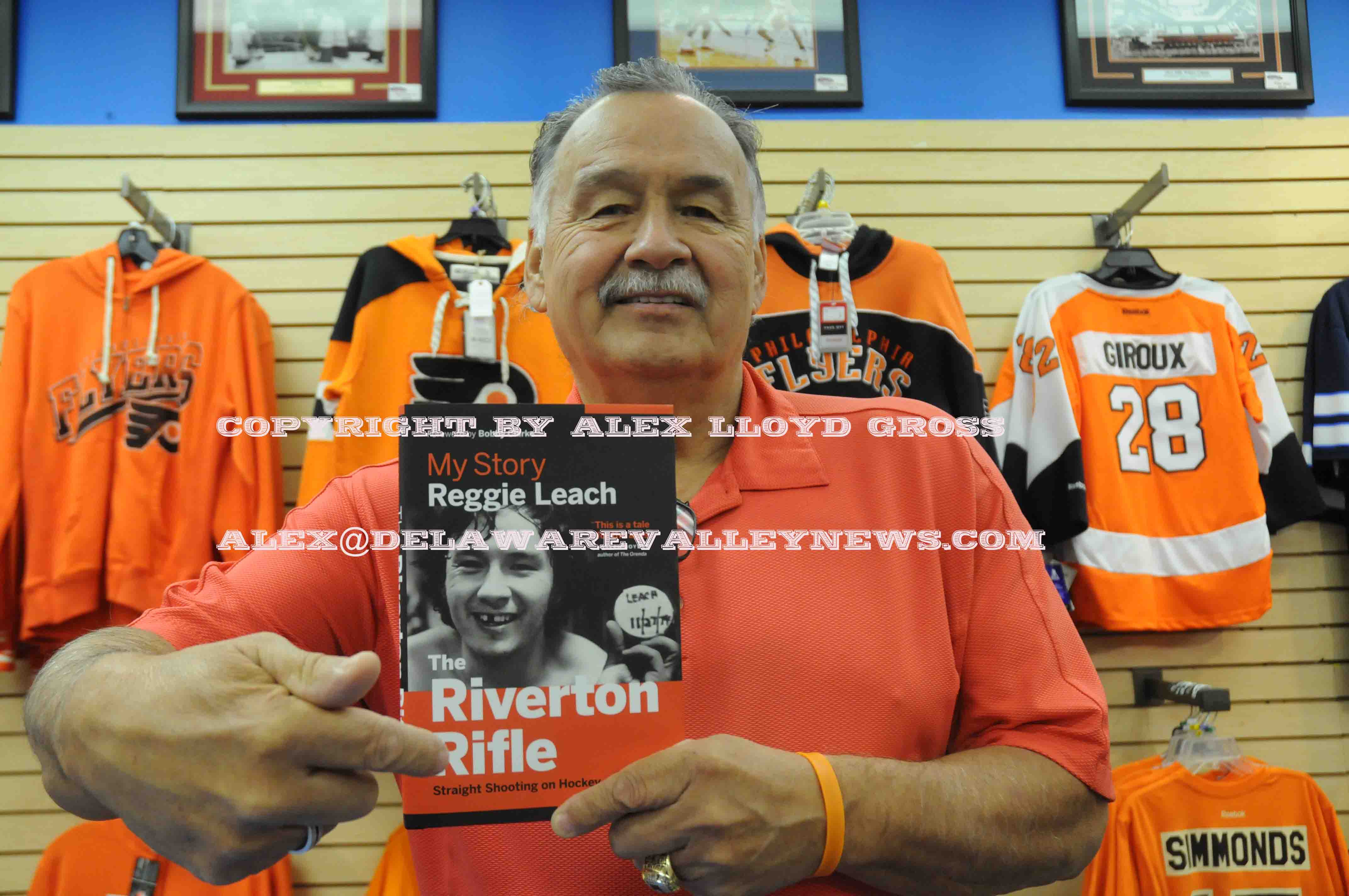 Reggie Leach- Flyers legend is back in town
---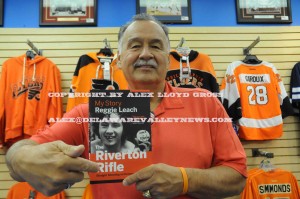 By Alex Lloyd Gross
Very few men can walk into a sports bar in Philadelphia with no money, and walk out drunk and fed with no one ever wanting any money from them.  Reggie Leach is one of those men and he is  in town this week,  starting from December 1, 2015 . He paid for his food and beers thirty plus years ago when he was on the Philadelphia Flyers, and helped them win the Stanley Cup. Twice.
Leach is in town promoting his new book, titled The Riverton Rifle. "It's an easy ready,  children can read it and they should", he said, during his signing at Dynasty Sports which is located in the Oxford Valley Mall , in Bucks County Pa.  "It has life lessons , about what I was taught and what I have learned about life", Leach said. The book has no profanity in it and is appropriate for all ages to read.
The line was steady and Leach was cordial and polite with each fan that showed up.  Leach was not  charging an outrageous price for his autograph either.  His area book tour  will take him to Exton Pa., and  inside the Wells Fargo Center for a Flyers game.  If you are reading this before December 2, 2015, you may want to go to Xfinity Live, where there is a local food drive called Camp Out For Hunger. He will be making an early morning appearance  which will be broadcast on WMMR.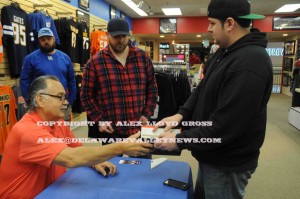 It is a bit weird that he will be there. You see, none of those places existed when he was playing at the Spectrum. In fact, the entire sports complex known as Veterans Stadium and JFK stadium were  torn down.  Leach now lives in Saskatoon Canada, so this may be his first time back into the area. It may be awkward to drive down Pattison Avenue and see three new sports arenas that were not there when he led 2 million fans down Broad Street for a victory parade. Twice.