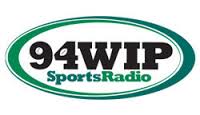 Racist comment gets sports radio host suspended
---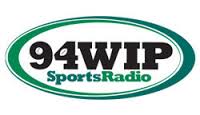 By Alex Lloyd Gross
Just after WIP host Josh innes called Philadelphia Eagle  Jason Kelce a "House Negro" on air, Inness apologized and called himself stupid.  For his stupid remark, He will serve just a three day suspension, it was announced today, January 21, 2016.  Kelce was in attendance at new head coach Doug Pederson's press conference when the remark was made.   While it is permissible for Eagles players to attend a press conference as a bystander, it is not commonly done.
Inness was trying to insinuate that Kelce was trying to butter up the coach and kiss butt by trying to make himself appear supportive of the new coach.  Kelce tweeted that he was supporting the team and he was not offended by the term. That does not matter, thousands of listeners were offended. He immediately  called himself "The stupidest person in the world" .
WIP is broadcast on 610 AM and simulcast on 94.1 FM. The FM simulcast is only a few years old,  before CBS broadcasting took off WYSP, a rock station and replaced it with  this.  CBS issued a  statement  calling the comments "inappropriate and unacceptable".  Inness then continued to call Kelce a "Lap Dog" and a "Kiss ass".