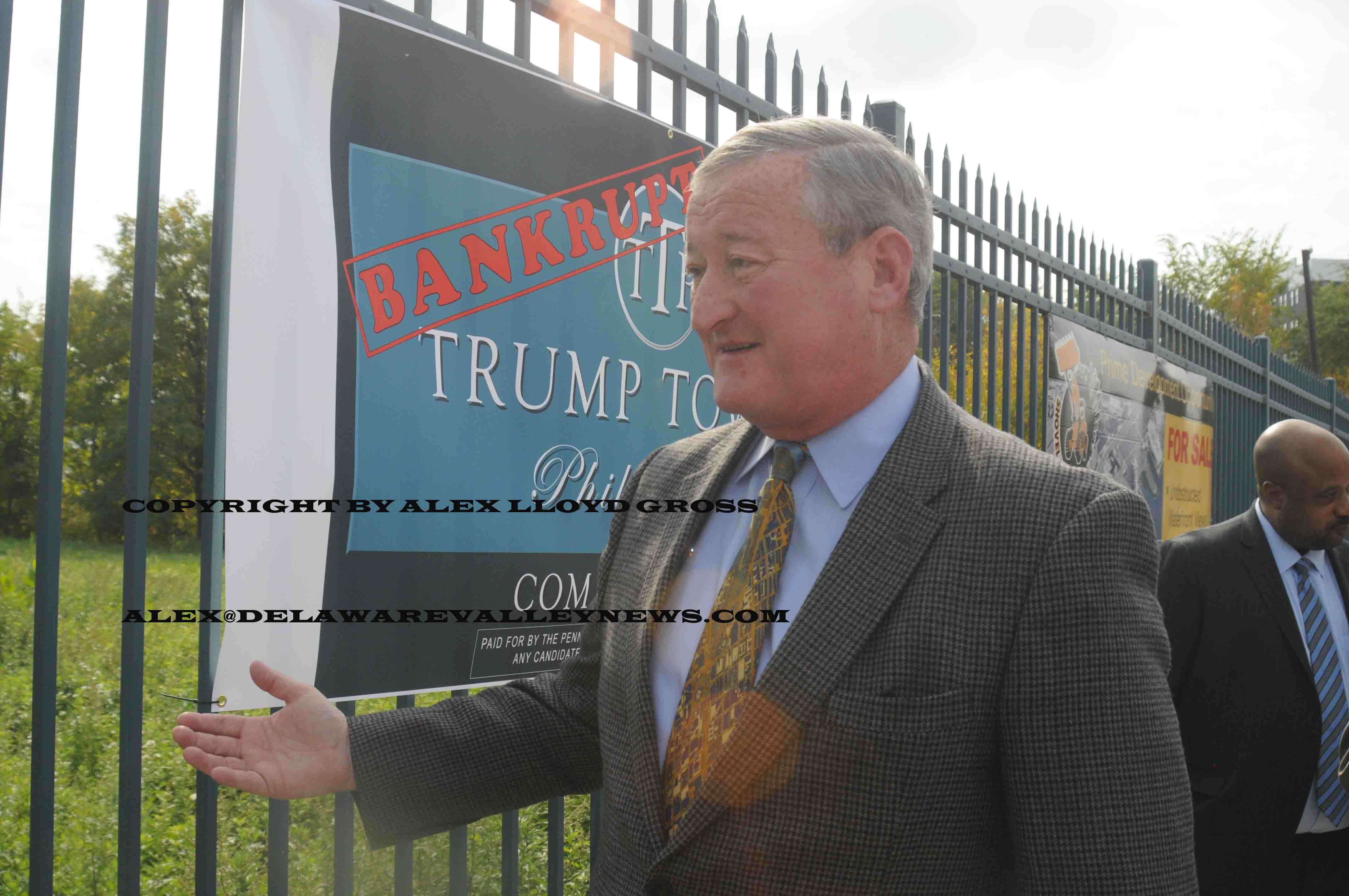 Trump slammed for failed city project
---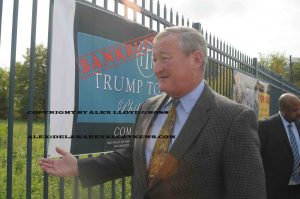 By Alex Lloyd Gross
Less than 24 hours  after Donald Trump's final debate appearance with Hillary Clinton,  Philadelphia Mayor James Kenney held a short, small press conference on the 700 block of Penn Street , near Penn Treaty Park in Philadelphia. Just after  noon on October 20, 2016, the cameras were turned on.  The purpose of this was to slam Donald j. Trump  who is running for President of the United States.  The 700 block of North Penn Street is the spot where nine years ago  Trump was going to build the Trump Tower in Philadelphia.  Nothing ever was done, and the land sits vacant, behind a fence.
"You can see behind me what he's done," , said Mayor Kenney, as he gestured over his shoulder.  According to Stefanie Formas,  from the Clinton campaign,  Trump announced this project and bailed on it,  citing bankruptcy.  when questioned further, she said that the project owed back city taxes but neither her or Mayor Kenney could cite an exact figure of the money owed.
Joining the mayor, was Pat Eiding, President of the local  AFL-CIO. He blasted Trump for his failed properties in New Jersey and stated that Trump was against paying union wages and was against raising the current $7.25 per hour minimum wage. Trump , has said publicly that he was against a raise, but conceded four months ago  on a TV interview he would not oppose it going to $10.00 .  That has been the only talk that Trump has acknowledged raising the pay of minimum wage workers. He had three opportunities during the recent debates and did not even acknowledge the minimum wage issue.
Trump has boasted about not paying workers what they were due and called it "smart business".  This habit of shortchanging small business owners has caused many of them to go out of business.  Reporters asked the mayor about the fact that Trump was caught in a recession but Kenney quickly pointed to another high rise condo building which would be next door to Philly Trump Tower  and said  "That building got built at the same time".
Trump will be in Newtown Bucks County tomorrow October 21 2016.
THIS ARTICLE AND ALL CONTENT IS COPYRIGHT BY DELAWARE VALLEY NEWS.COM. FOR REPRINTS OR LICENSING CONTACT AL**@DE****************.COM