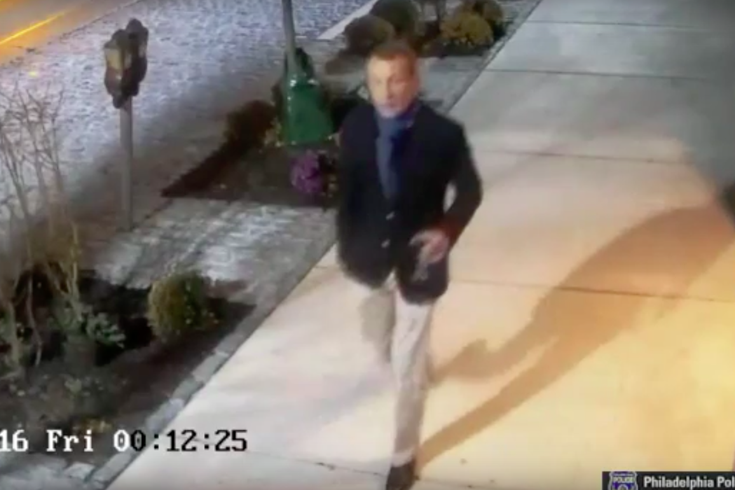 City lawyer suspected of anti- Trump vandalism of supermarket
---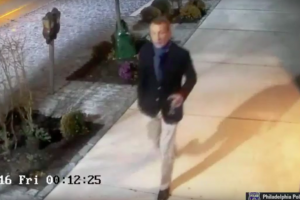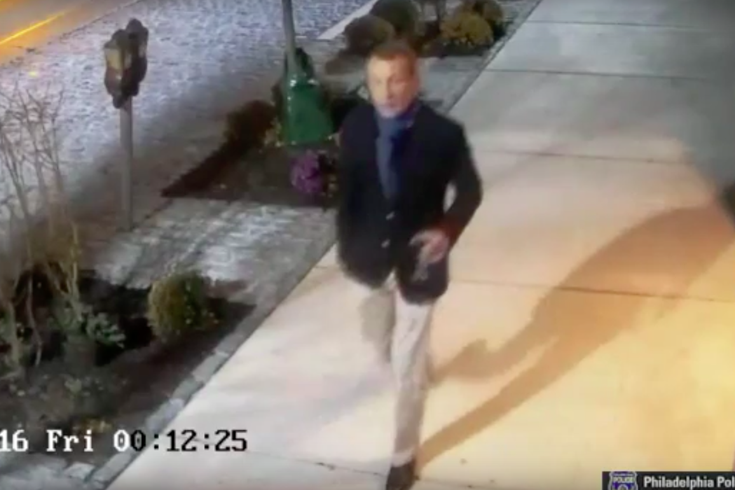 By Alex Lloyd Gross
Duncan Lloyd,  an attorney with the City Solicitors office since 2011 was  allegedly spotted by security cameras during the last week of November 2015  Two men approach the newly opened Fresh Market supermarket on the 8200  Germantown Ave.  One male pulls out some spray paint and writes F–k Trump on the building, which is brand new. Due to the ornate facade of the building, the paint is not easily removed.  The store owners told police that it would cost up to $10,000 to clean it off.
During that Friday night of vandalism,  Lloyd is suspected of being one of the men caught on video. As his friend  writes the graffiti,  Lloyd is observed to be standing off to the side, sipping a drink from a wine glass and taking photos   or video of the deed.  The security film was made public and within minutes, Lloyd was alleged to be the culprit taking photos or video. While he did not spray paint, his extensive legal training should tell him that by being there  he is guilty of conspiracy and other charges including defiant trespass . It is quite possible that he could make amends with the store owner who will not press charges.
Charges have not been filed against Duncan as of December 1, 2016,  but  the city Republican Party is demanding he be fired . Duncan is said to be cooperating with police. It is unknown if that cooperation includes  giving the name of the person that did the painting.  Duncan could face serious career consequences as well.  His law license could be suspended or terminated.  As a newly minted lawyer, he presumably has a large amount of student loans that must be paid. He has been employed in the Labor and Employment Unit  of the city of Philadelphia Law Department.  The status of his employment with the city is unknown at this time. The Pa Disciplinary Board  has no file him for any infractions.