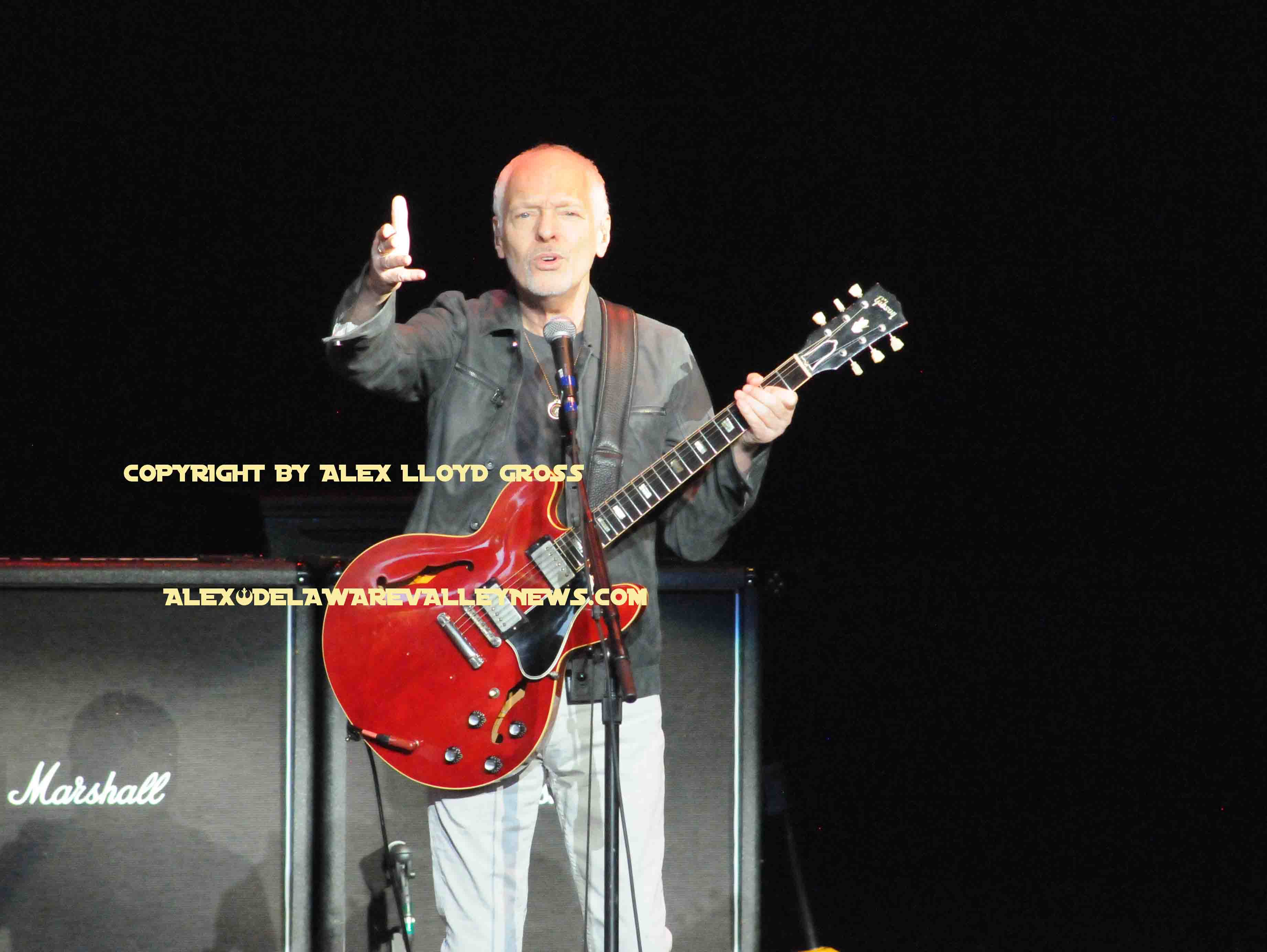 Peter Frampton and Steve Miller together in Philly
---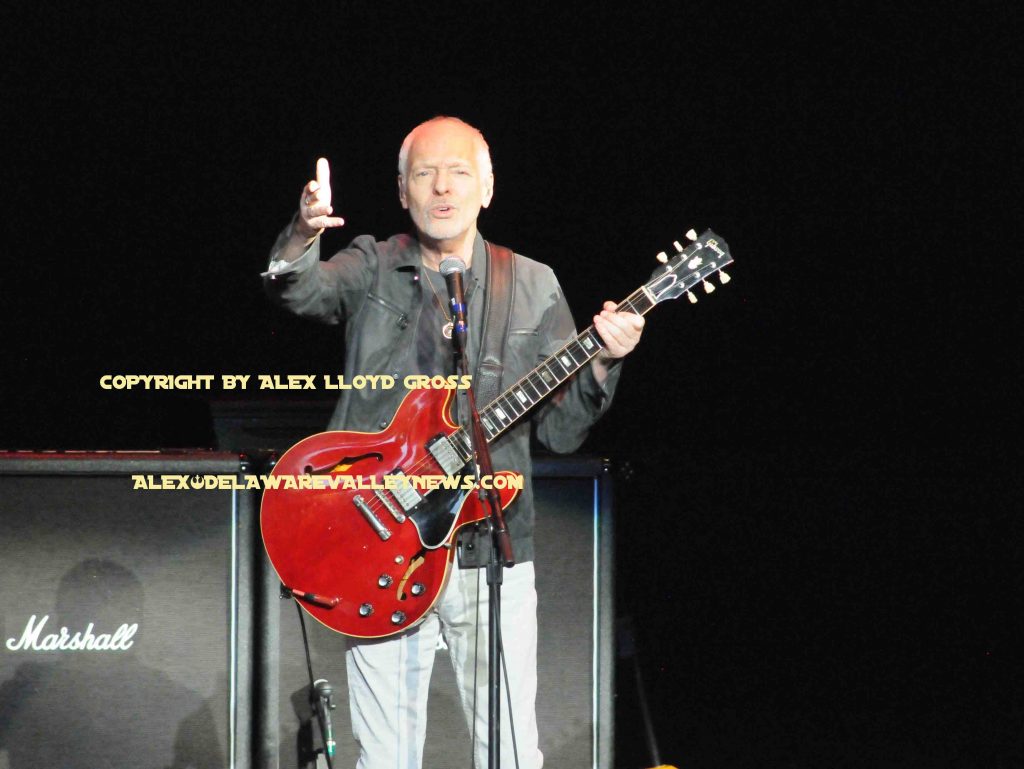 By Alex Lloyd Gross
Last evening at the Mann Music Center, one of the most anticipated classic rock concerts of the year took place. Peter Frampton and the Steve Miller Band together on one stage. This was all set to be an awesome night and it was. It was held at an outdoor venue . Perfect for kicking back and listening to rock classics from back in the day. June 27, 2017 was a perfect day for this event. The weather was outdoor concert weather.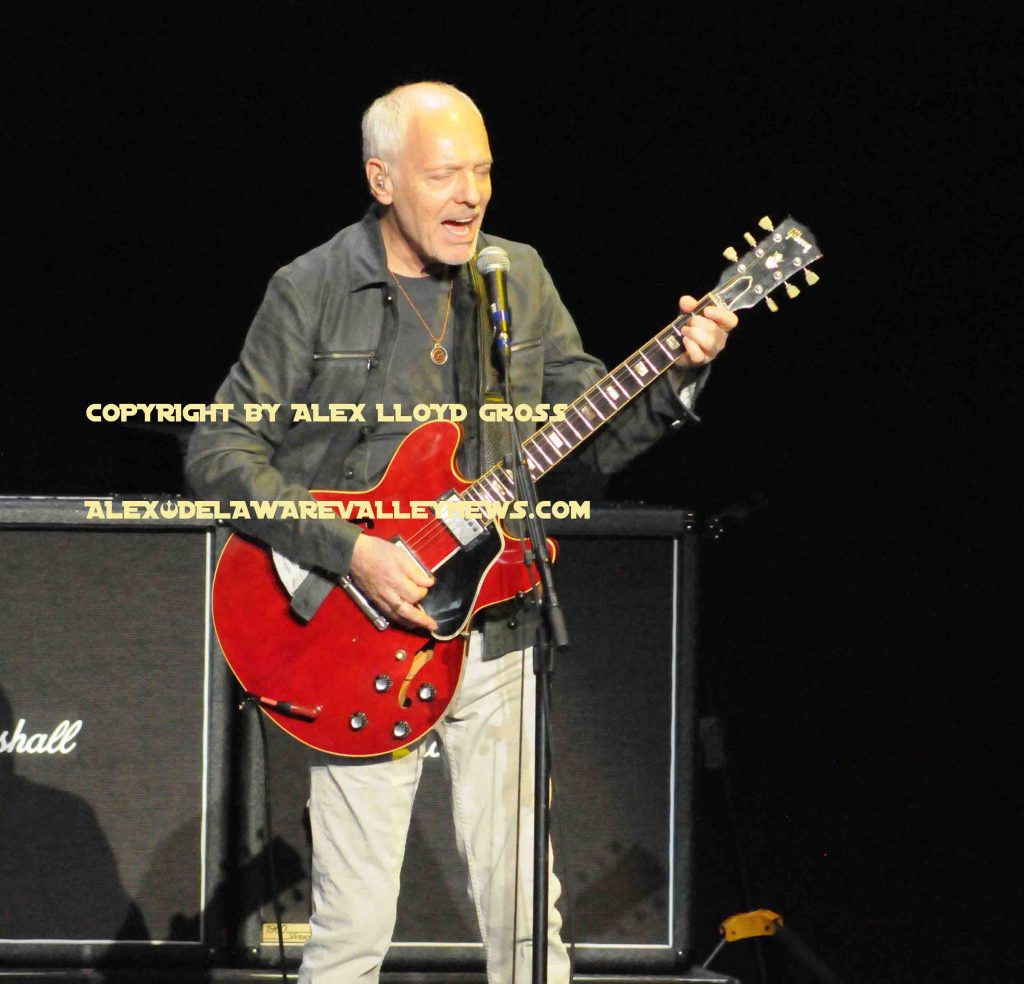 Frampton was up first.  He had about 90 minutes to take care of business, with a show start time at 7:00 PM.  Clearly, not enough time for him to play all the songs people want to hear. He has to play his hits, like "Baby I Love Your Way" and "Somethings Happening", which had become the obligatory show opener since 1976. Frampton has so much more to offer than just those songs.  "Breakin All the Rules", or  even "Boot it Up, from his instrumental album Fingerprints.  Ideally, the show should have started at 6:00 to give him more time to play.  Fans that arrived early heard the sound check  through the gates and were treated to "I Don't Need No Doctor:, which was not played in front of an audience. He closed with "Do You Feel Like We Do".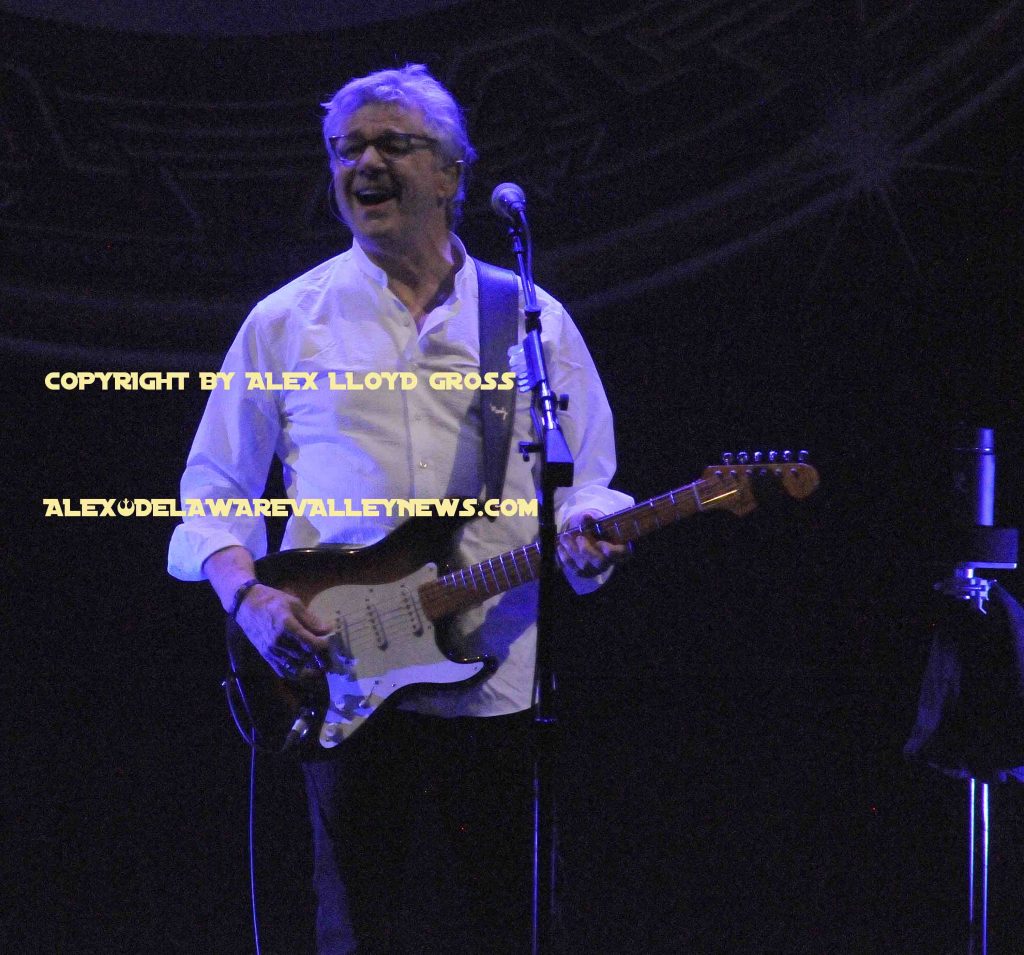 The crowd clocked in under 10,000. You must remember that this is a weekday and tickets were about $100.00. One the surface, it seems like a lot, but factor in two headlining bands and it's quite reasonable.  The crowd was into Frampton but they were reserved, or older or do not stand at shows anymore. Maybe they thought they were being polite, but when Frampton is live in front of you, playing his monster hit, you stand.  Frampton was on fire last night and especially when he would trade guitar licks with Adam Lester, his second guitarist. This was especially prominent during "I,ll' Give Your Money".
Steve Miller was up next, with a new stage set that included a pretty cool light show.  There were back drops that would add to this.  Beautiful paintings of Wild Mustang Horses . Miller has been around since the 1960's and he was able to get into his catalogue a bit more.  Of course he played his hits like "Take the Money and Run", and "Fly Like and Eagle", He brought out Peter Frampton to play a couple of blues numbers and that drew a standing ovation before even one note was played..  Two great guitar legends on one stage.
Miller, like Peter Frampton, would switch out guitars  frequently. There is a story behind each one and he told it. He even brought along his first guitar he ever bought and played it live.  Miller should have been given a bit more time on stage as well,.  Songs like "The Window" would be a perfect song to listen to outside, played live,  by the artist that made it famous.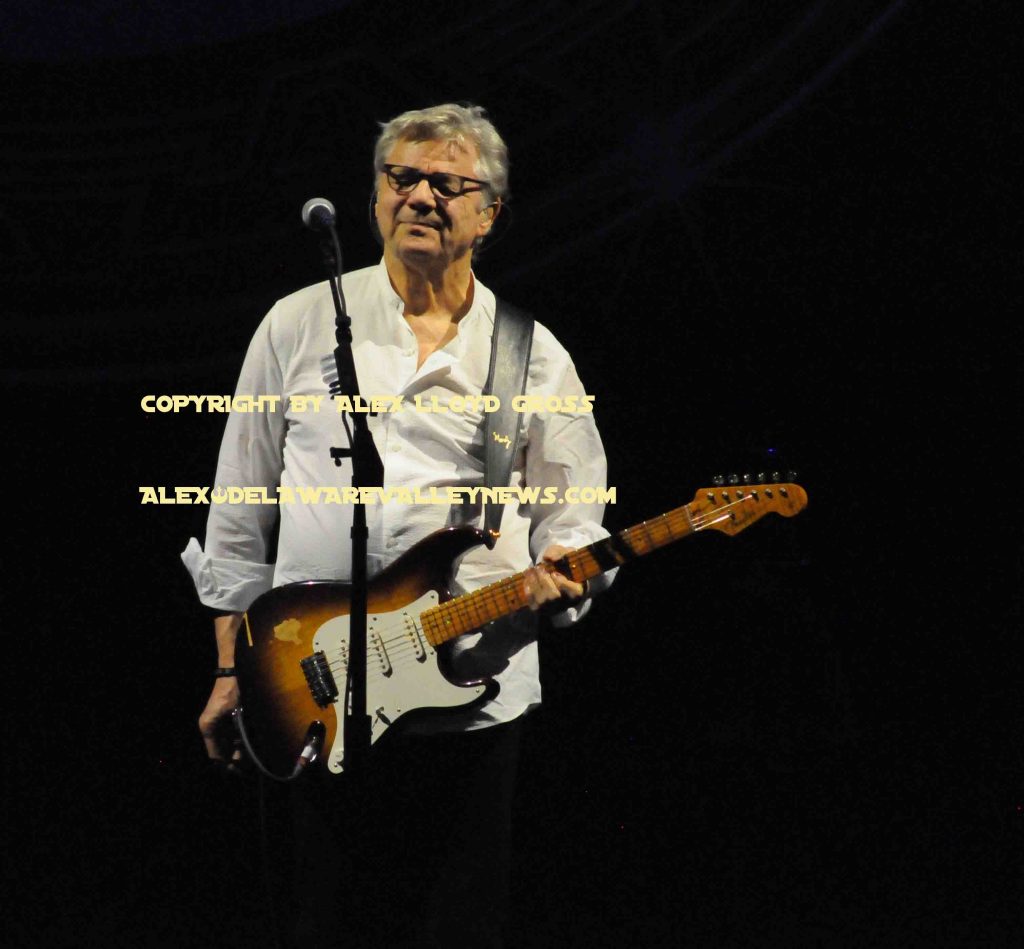 As Miller's stage would switch to a solid curtain, to a prop featuring flying angels and horses, it was clear this would be a special evening.  The show was loud, but not so loud that it hurt your ears. Miller closed his set with "Rockin' Me'.  He came back for an encore that included "Jet Airliner".
The only downside to this show(and not any fault of the artists) was that there was not enough places to buy food inside the venue. The two that were open had lines a mile long, which caused people to miss part of the show. However, venue management made sure there were places to buy beer and alcohol.