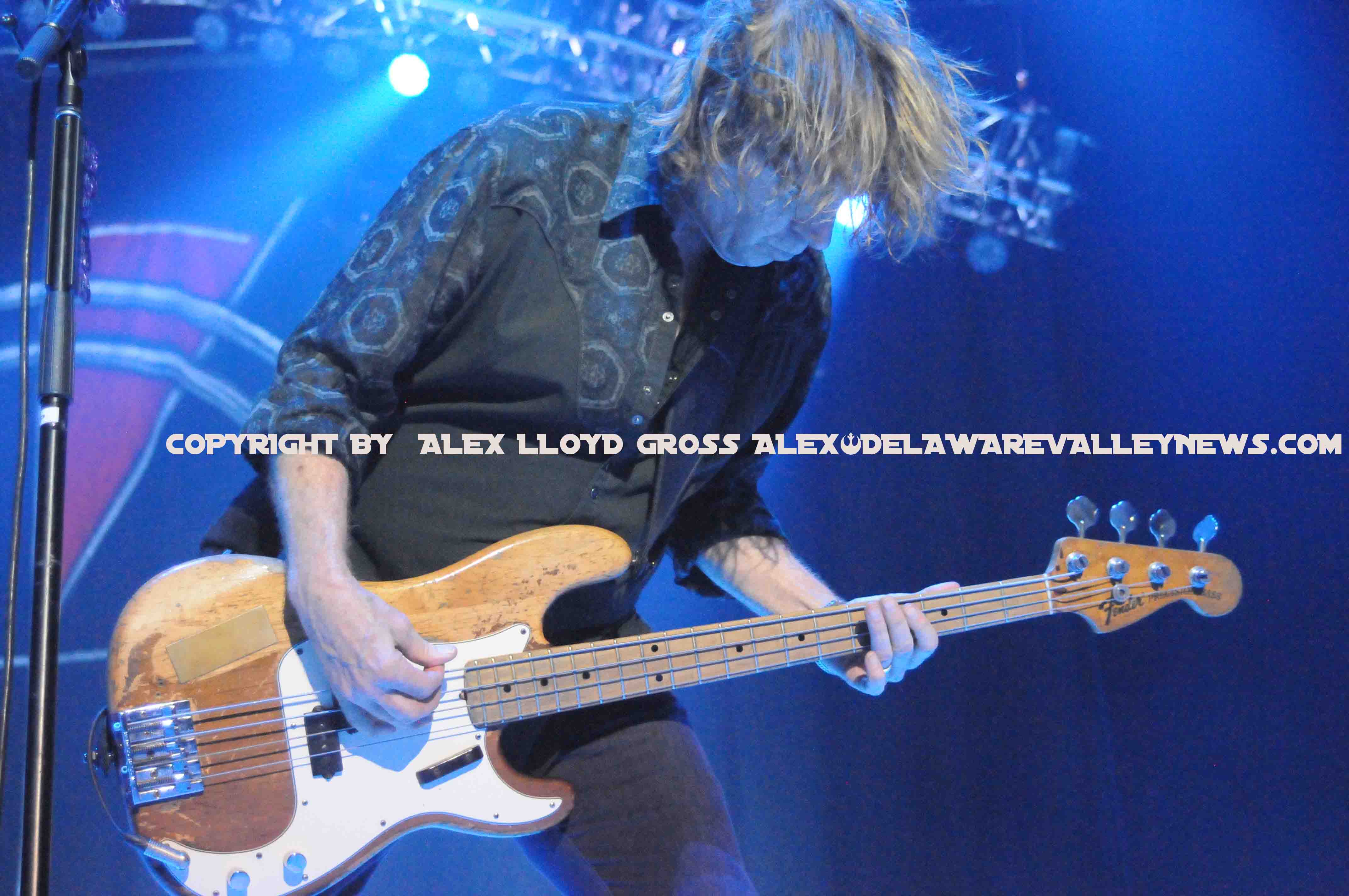 Foreigner, Cheap Trick and a bit of Led Zeppelin in town
---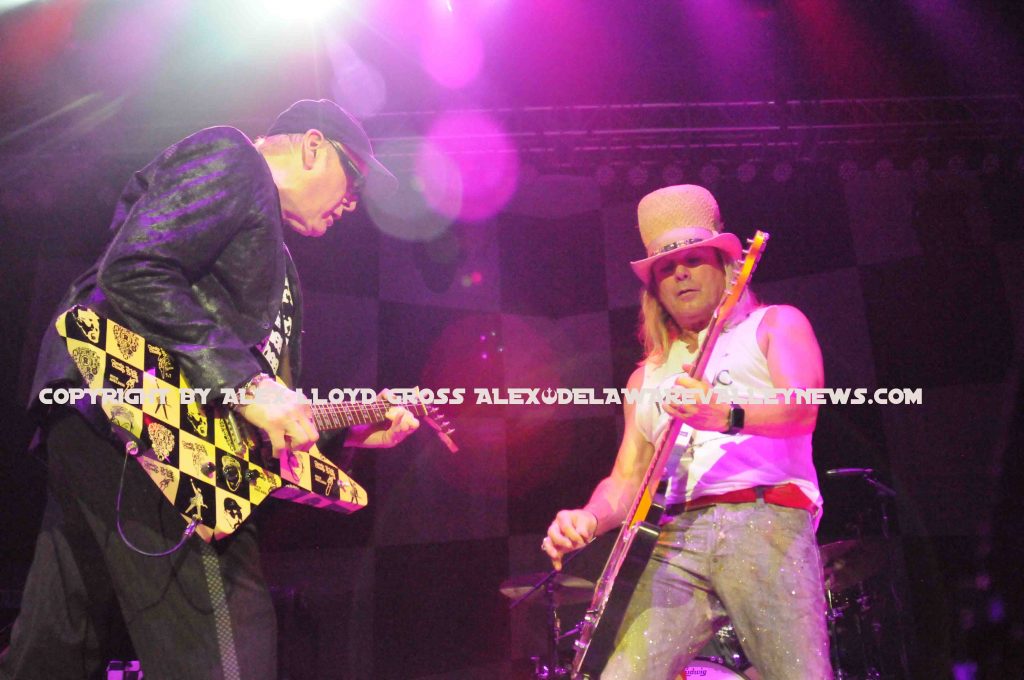 By Alex Lloyd Gross
It was a great day to be a classic rock fan in the Delaware valley, yesterday, july 13, 2017. Cheap Trick co headlined a show with Foreigner  at the BB&T Pavilion in Camden NJ.  Opening the night was Jason Bonham's Led Zeppelin Experience. For most people, this is as close they will ever get to witnessing Led Zeppelin.  Many Zeppelin tribute bands are out there but this one features the late John Bonham's son on drums playing Zeppelin songs.  They translate well to the crowd and those that arrived late and missed this band did themselves a huge disservice.
With a 10 minute intermission for set change, Cheap Trick showed why they are a great party band. Their shows are just fun.  As guitarist Rick Nielson  takes off around the stage, tossing handfuls of guitar picks to the crowd, the band is showcasing many of their classic songs . However, they need to dig deeper and play longer.  "Stop This Game", "Gonna Raise Hell"  are good choices to play.   The band did a cover of "Magical Mystery Tour from the Beatles. They also did "Lookout".  Robin Zander has taken to wearing a show mans top hat. Tom Peterson also wears one but he has been known to remove his during the show.  Cheap Trick fans are rabid and will try to obtain photos and bootleg recordings of  shows. If this band were smart, they would record their shows and sell them to collectors.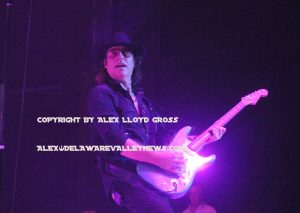 Up next was Foreigner As they opened the show with "Double Vision",  guitarist Tom Gimble's assessment of the band was spot on. "Right out of the gate, we are in your face, Kelly Hanson runs into the crowd, slaps hands takes selfies with the fans,  and the rest of the band is all over the stage. That's important.  People want to be entertained. Not watching a statue on stage.  You can stay home and listen to records.  As this band tore through their catalogue of songs, they gave the crowd the option to hear "Blue Morning Blue Day" or "Headknocker". Next time around, they should just play both.
As Tom Gimble said the band will not be doing a lot of acoustic stuff on this tour, they did slow it down with  "I want to Know What Love Is" .  The highlight of the how is Gimbel's horn solo. "The one in "Urgent"is plenty long, our manager suggested I do one upside down or do cartwheels" , Gimbel laughed. During an interview, Gimbel was asked about Starrider. "OOOh, that's a deep cut, good choice, it's one of those songs that people hear and they might not realize it's Foreigner."  While  Starrider was played last night,  chances are great it was a fixture in the set.  A lighting rig  that moved, dry ice smoke made for nice effects.
The stage was clean, no obstructions.   It's a great show, a great line up. When this tour hits your town go.