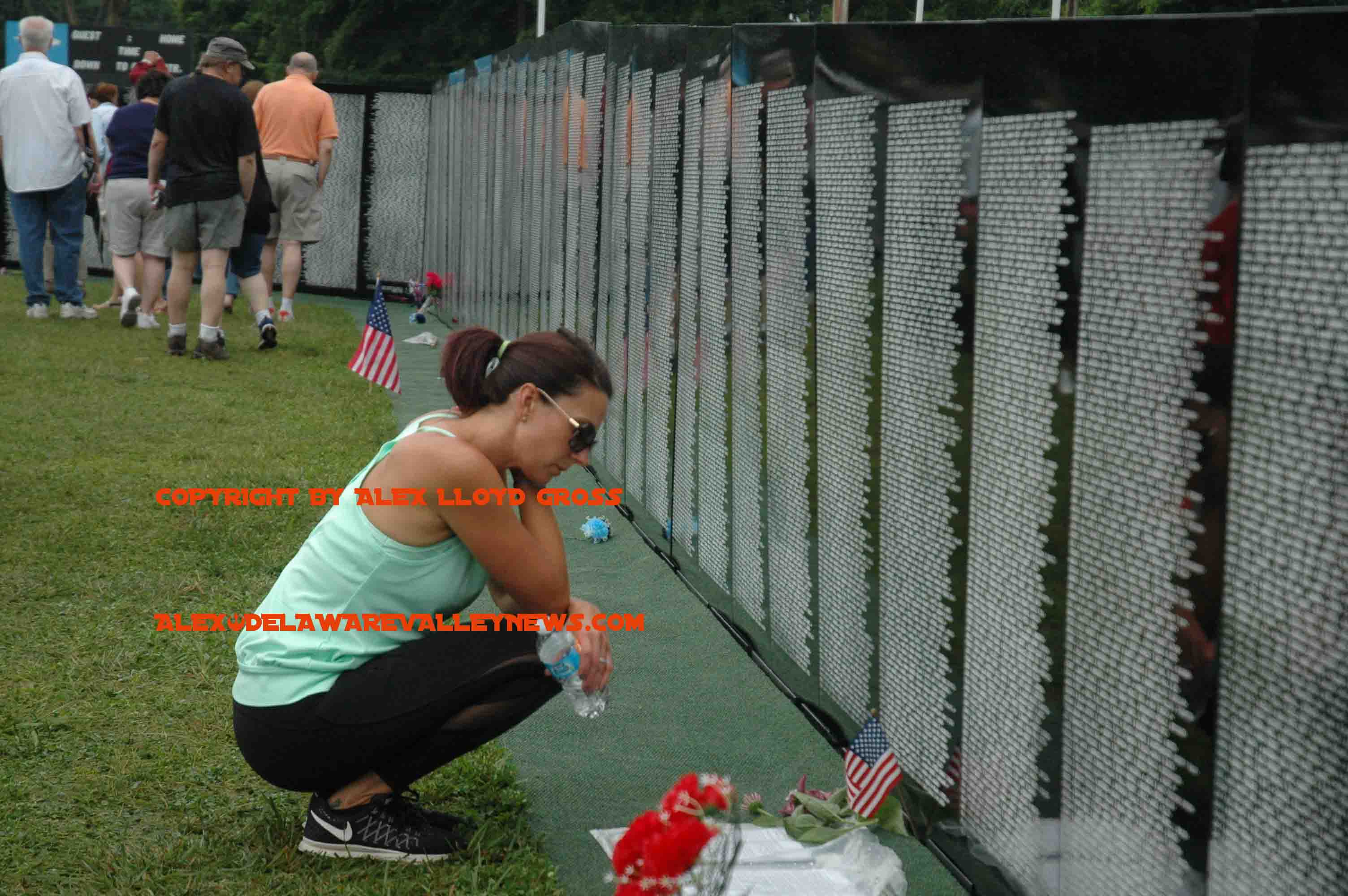 Traveling Vietnam War Memorial Wall is in Bucks County
---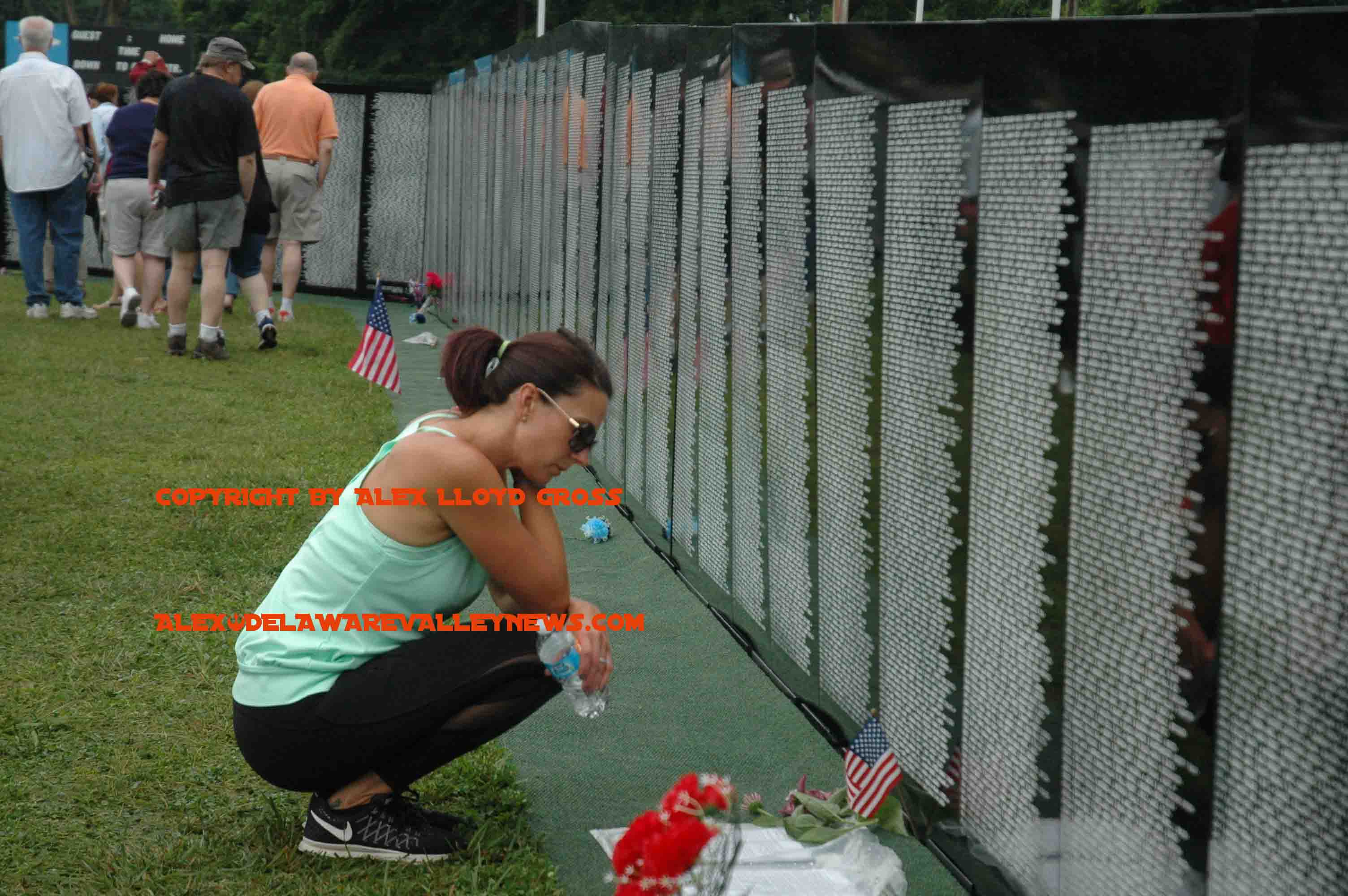 By Alex Lloyd Gross
The Vietnam Memorial Wall is outside of Washington DC  and is not going anywhere.  It stays there and thousands of people a day get to visit it.  However, many people cannot make the trip to our nations capitol, due to a myriad of reasons. A smaller , traveling  memorial has been constructed and it is in Bucks County through July 16 2017.  It's a very moving experience to see this , even if you do not have any family that served.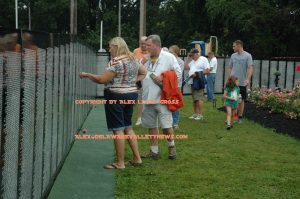 The location is in Penndel right at Hulmeville and Bellevue Avenues.  There is a ballfield and that has been converted to hallowed ground for this event. As such, the organizers request that you do not allow children to play,  yap on a cellphone as you walk through, or eat  food. All of that can wait.  As you enter, there are tables set up manned with volunteers to show you where to go to find the name of a loved one. Once there, you can use a pencil to obtain an etching of your loved one's name.  Pencils are provided.
There is no cost or admission fee for the wall.  Throughout the area, people were walking towards the memorial site.  It is open from 9;00 AM to 9:00 PM. If you are local,  walking is encouraged. If you must arrive by car, you cannot park at the site, or in any nearby business. Parking is provided at Cairn University where free shuttle bus service can take you round trip.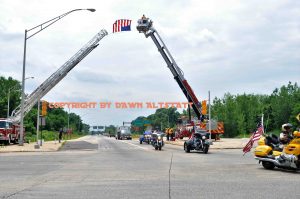 This memorial travels across the county. As it arrived in Bucks County, it came through with a police and motorcycle escort. Fire trucks were positioned at Interstate 95 and 413 to for an arch that the motorcade drove under.  Since this memorial is in Bucks County,  it is assumed that the majority of the visitors will be from the county and or want to see the names of those that served locally.  There is an area that highlights this as soon as you enter.
There is also a missing man table, for all of the POW's  which is roped off.  There are tables reserved in all VFW posts and there is a sign teaching you why the table is set up the way that it is.  When the site is closed for the night, it is under police guard .