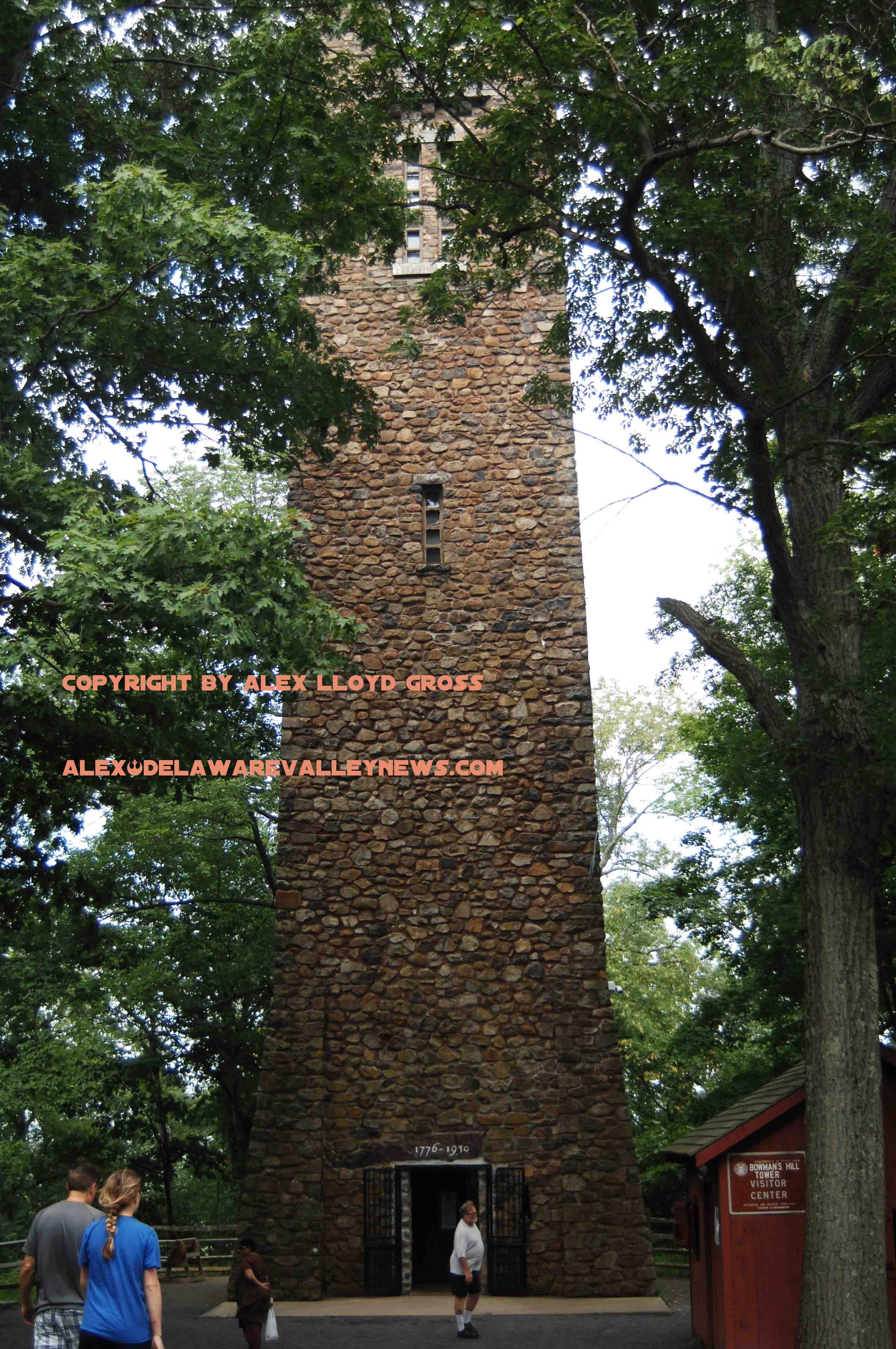 Bowmans Hill Tower part of 100th anniversary of PA Park system
---
By Alex Lloyd Gross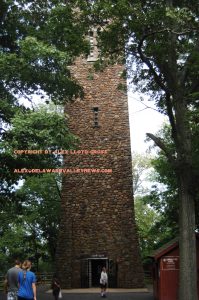 Bowman's Hill Tower is a significant piece of American History. It's the highest place in Bucks County and this weekend,  it was free. All other times it's $6.00 . This landmark commemorates where George Washington camped with his men  while plotting to cross the Delaware River to win America's Independence.  This structure was completed in 1930 and is usually open until 4:00 PM most days.
The view is about 14 miles. park officials said.  You can see homes and farm land. Across the river, you can see a prison complex, and even the Capitol Dome in Trenton. On a clear day, the cooling vapors from the Limerick Power Plant is visible, but the actual towers are not. You are above the trees. However, dense foliage does obscure some of the views. Bring a strong pair of binoculars or a camera.  With that camera, bring a decent telephoto lens. You will not get anything but mundane landscape shots with a cellphone.
The tower is located just off of Lurgan Road.  Upon arrival, you are met with a looming structure can can be a bit foreboding to some.   You walk up 124 steps of a winding staircase that gets even more narrow  as you reach the top. It takes about two minutes. If you are out of shape you can still do it, just stop and rest. There is an elevator but it's out of order. Even with the elevator, you still must ascend some narrow stairs.
The view is almost 360 degrees. The tower is closed during overcast weather. In the fall, the changing colors of leaves are a great photo subject, as you walk around the  entire park.