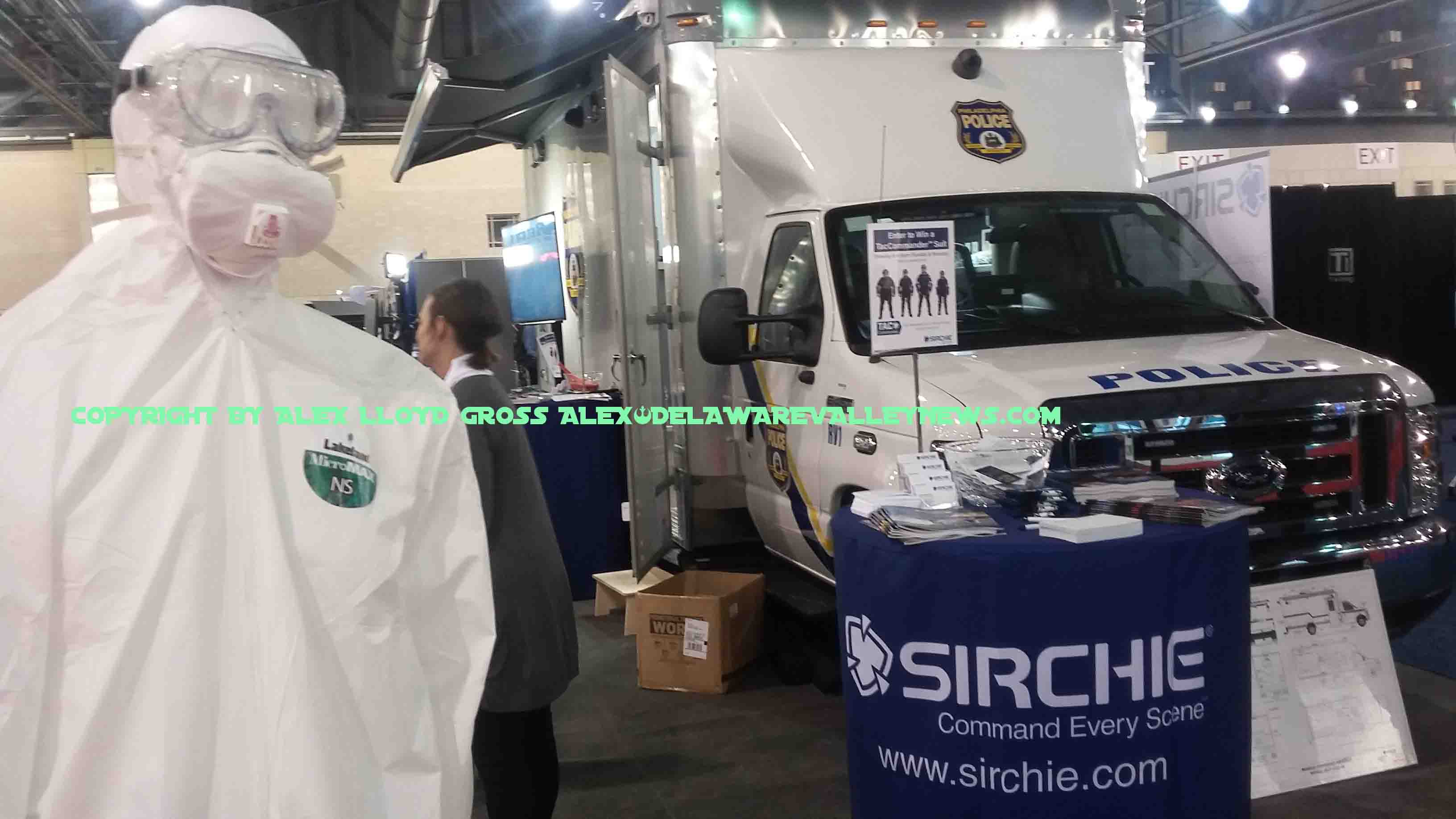 IACP conference held in Philly
---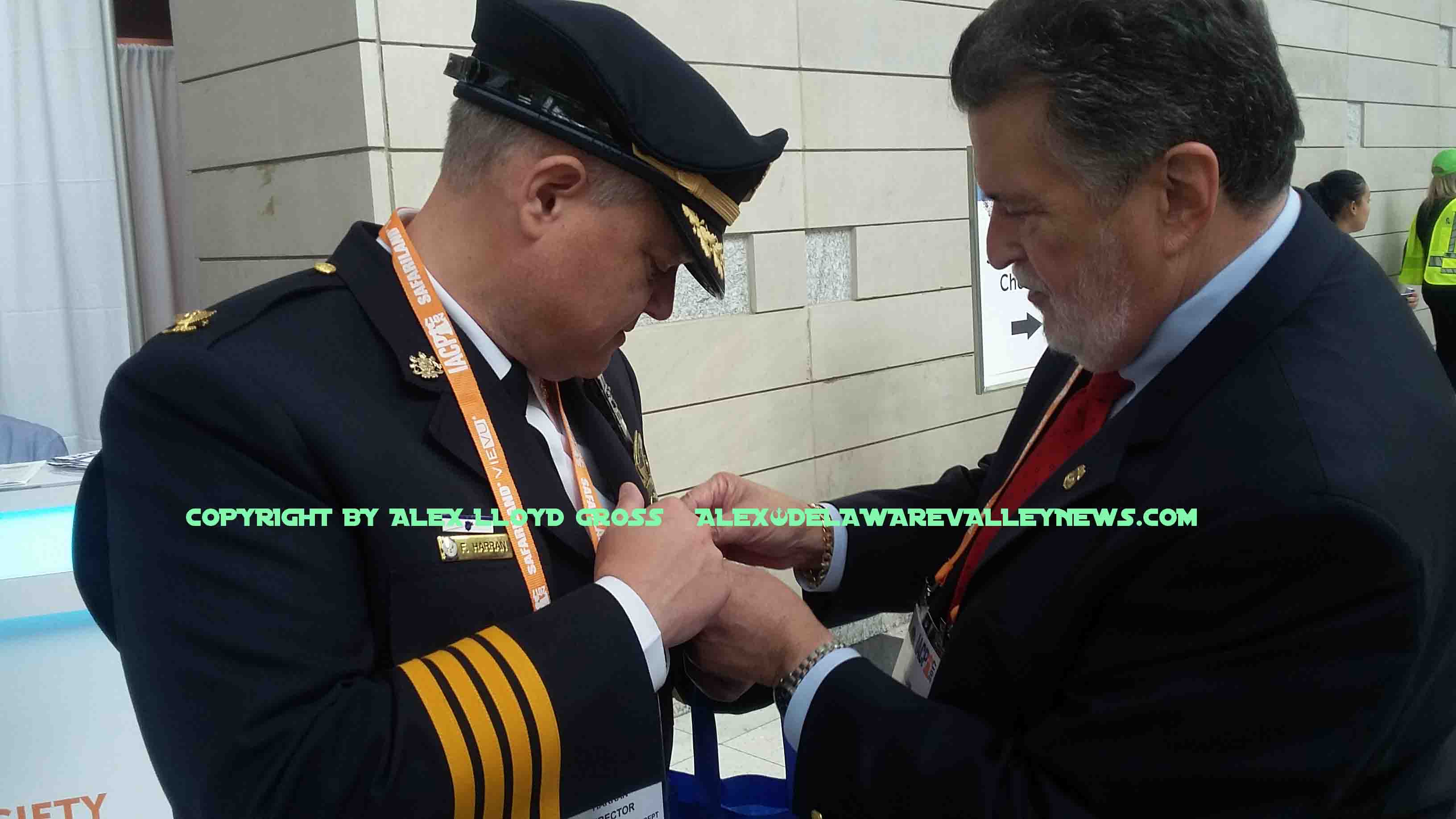 By Alex Lloyd Gross
For the second time in a decade, the International Chiefs of Police held their annual convention in Philadelphia.  While the association has  business to attend to, and forums to forge the agenda for the next year, attendees  get to wander around a huge exhibit floor.  It took up the entire third building of the Pennsylvania Convention Center and a portion of two others.  While on the exhibit floor, officers and attendees could check out the latest in training.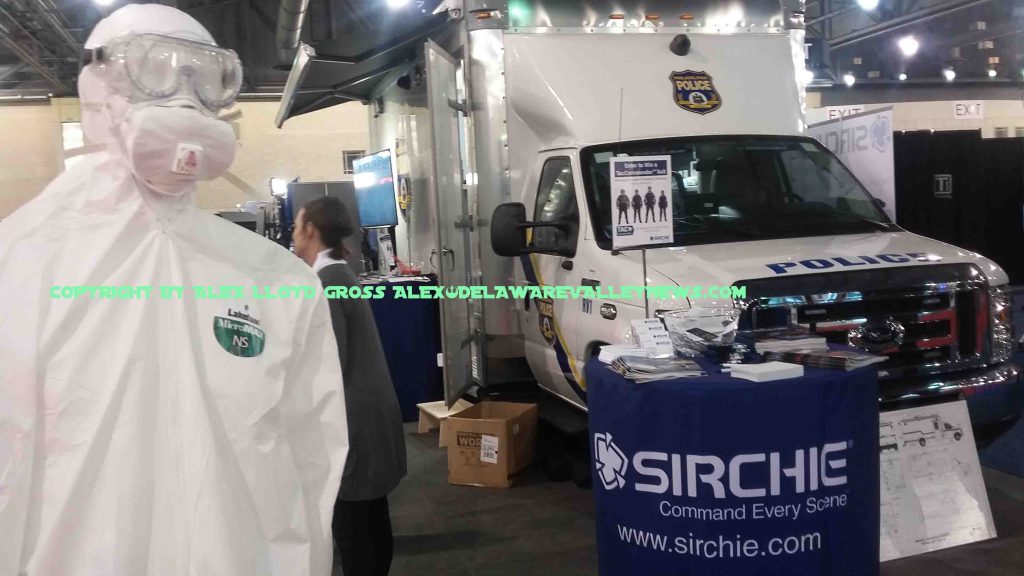 Over 500 different manufacturers from electronic  road flares to armored vehicles were on display.  This year, the big thing seems to be tactical vests. At each booth, there were different  samples and some companies gave away little trinkets , such as flashlights or scratch pads. Axon  ( formerly Tazer0 was giving away stuffed animals. The line to get on was the longest in the show. It required the attendee to watch ,  a 10 minute video. The company now gets streaming video from it'[s devices it sells and stores it .
It was not all flash and dazzle on the exhibit floor. Many people were giving away free info and the people that were getting it were members of the command staff of these departments. Since it was held in Philly, multiple officers from the city and suburbs were able to show up. Attendees from out of the area were generally limited to the rank of Lieutenant  or above, unless that person was in charge of a specific department. No department is going to pay for a rank and file officer to travel 500 or more miles just to walk around or attend classes.
There were classes on first amendment rights. In spite of the fact that that activity  is protected by the US Constitution,  hundreds of cops get their departments sued  each year by interfering with this right. The People attending this seminar were thereto educate their own departments . Classes on crowd control and asset forfeiture and youth engagement were ongoing throughout the four day conference.
Speakers addressing the convention attendees includes Attorney General Jeff Sessions.  There were multiple protests outside, and additional security inside the facility.