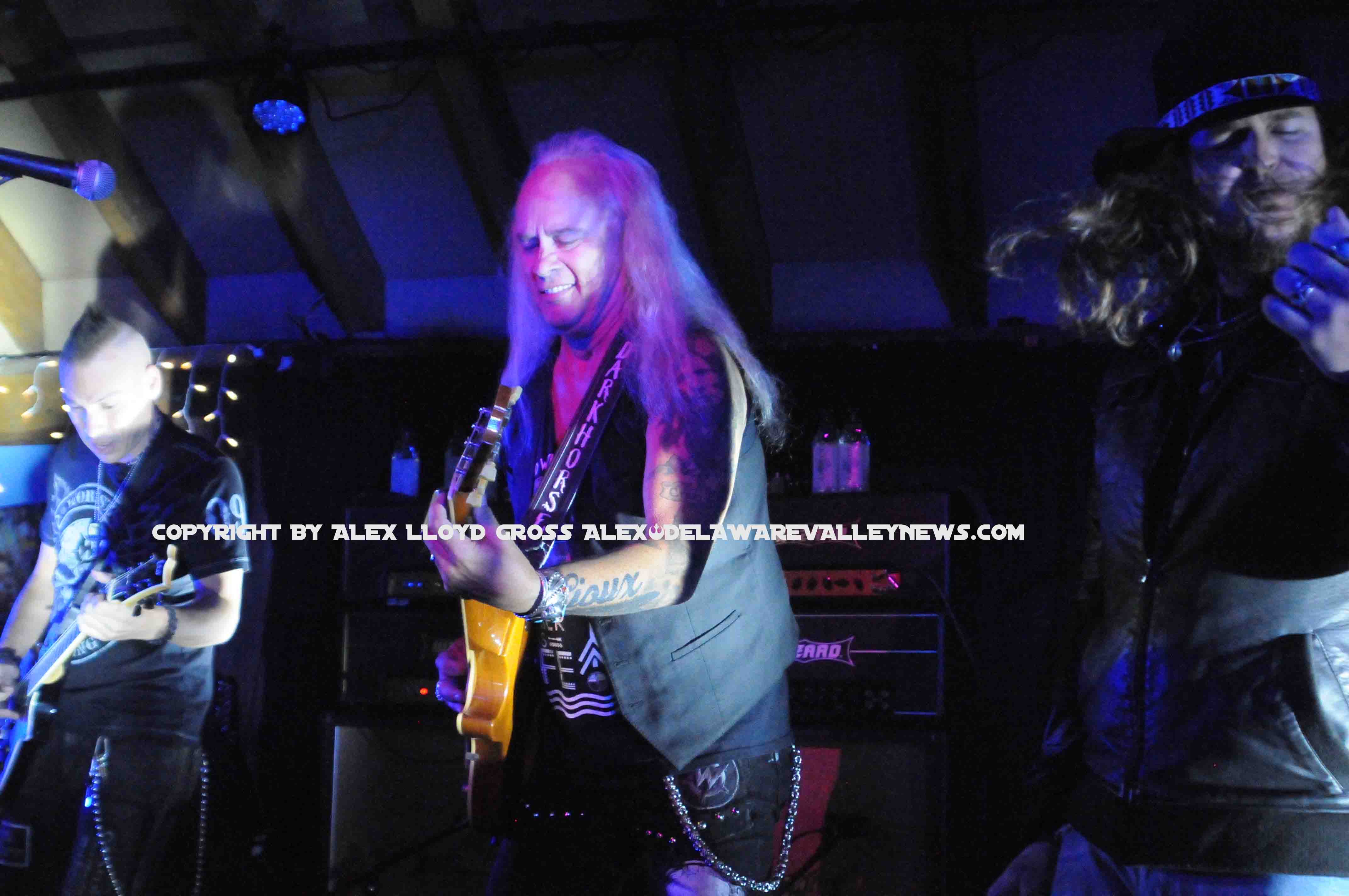 Blackfoot strikes New Hope
---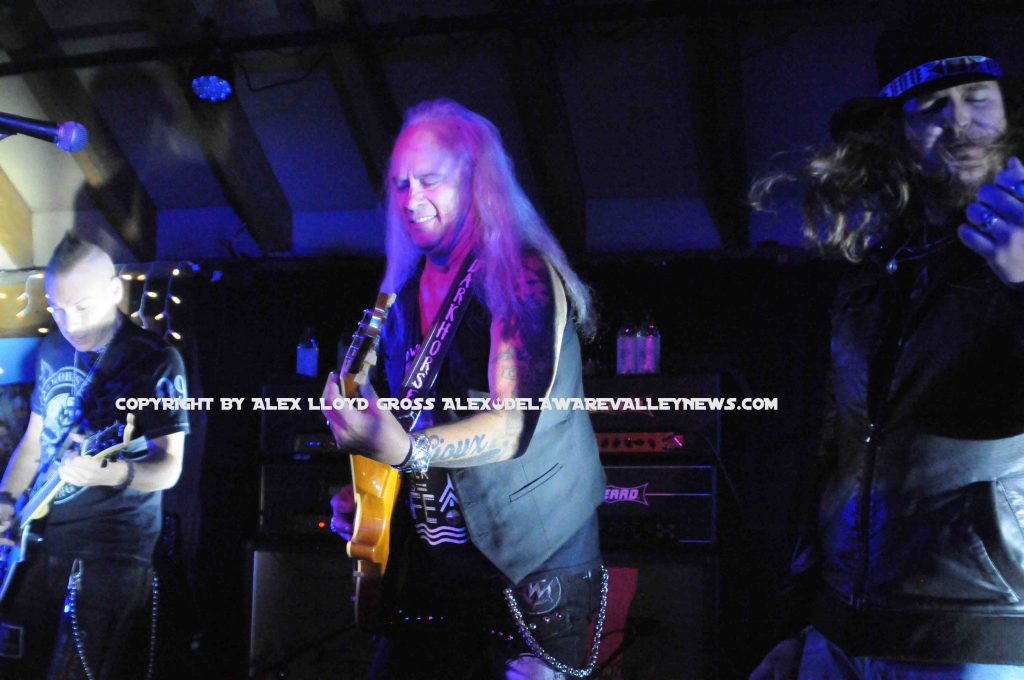 By Alex Lloyd Gross
Blackfoot, the hard hitting southern rock band  played a rare show in the area last night, November 12, 2017, at Havana New Hope and they brought founding member  Rickey Medlocke with them. This was rarer than a comet, and it happened right here.  The show was general admission and was going to  start about 8:30 PM. By 8:00 PM spots in front of the stage were taken up and people were standing. The only way to see this band is on your feet.  They took the stage and got  right down to business. They opened with "Gimmie Gimmie  Gimmie"  and gave the crowd just what they wanted.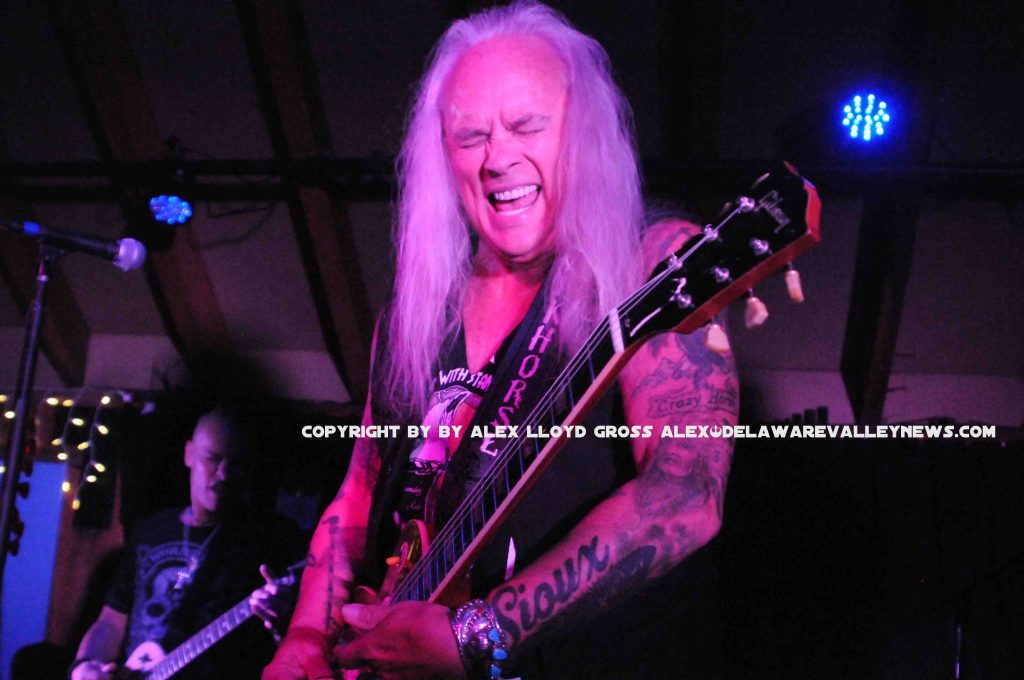 The new incarnation of this band does not feature any original members.  They have their own sound and their own music. Some of it is quite good, and those songs were played last night. "Southern Native" and an ode to being on the road called "Love This Town".  The surprise of the night was a way different version of the Crosby Stills Nash and Young hit "Ohio".   All off their newest CD is  called "Southern Native." which was produced by Medlocke . A band wants to play their new music for  a live crowd, hoping they will like it. The crowd wants to hear old favorites.
Last night was a perfect mix of both. As  Medlocke  was on stage for the songs of his era of the band, such as "Queenie" and "Left Turn on a Red Light".  Back in the day, the band might have formed in Jacksonville Florida, but it's members relocated to New Jersey, for a bit, presumably to be near NYC and the music industry. It paid off, as the band got signed to ATCO Records.
They toured constantly, playing the Spectrum and Tower Theater, opening for such bands as Nazareth, UFO and Def Leppard. They came into their own,  then split up. Different variations and line-ups of the band have played, including one featuring Charlie Hargrett and Greg Walker that played Havana on December 4 2010.  Last evenings show was pure gold, with Medlocke singing the songs that made the band famous.  There is no imitation for his voice and it was a treat to hear those songs played live and  look up and see Medlocke singing them.
If you missed this show,  all is not lost, you can see them in December in Tallahassee Florida. Check  here for more . After the concert, all the the band members, including Rickey Medlocke  came out to sign autographs for free. They were selling their Southern native CD for $10.00, which was the best deal in the house.