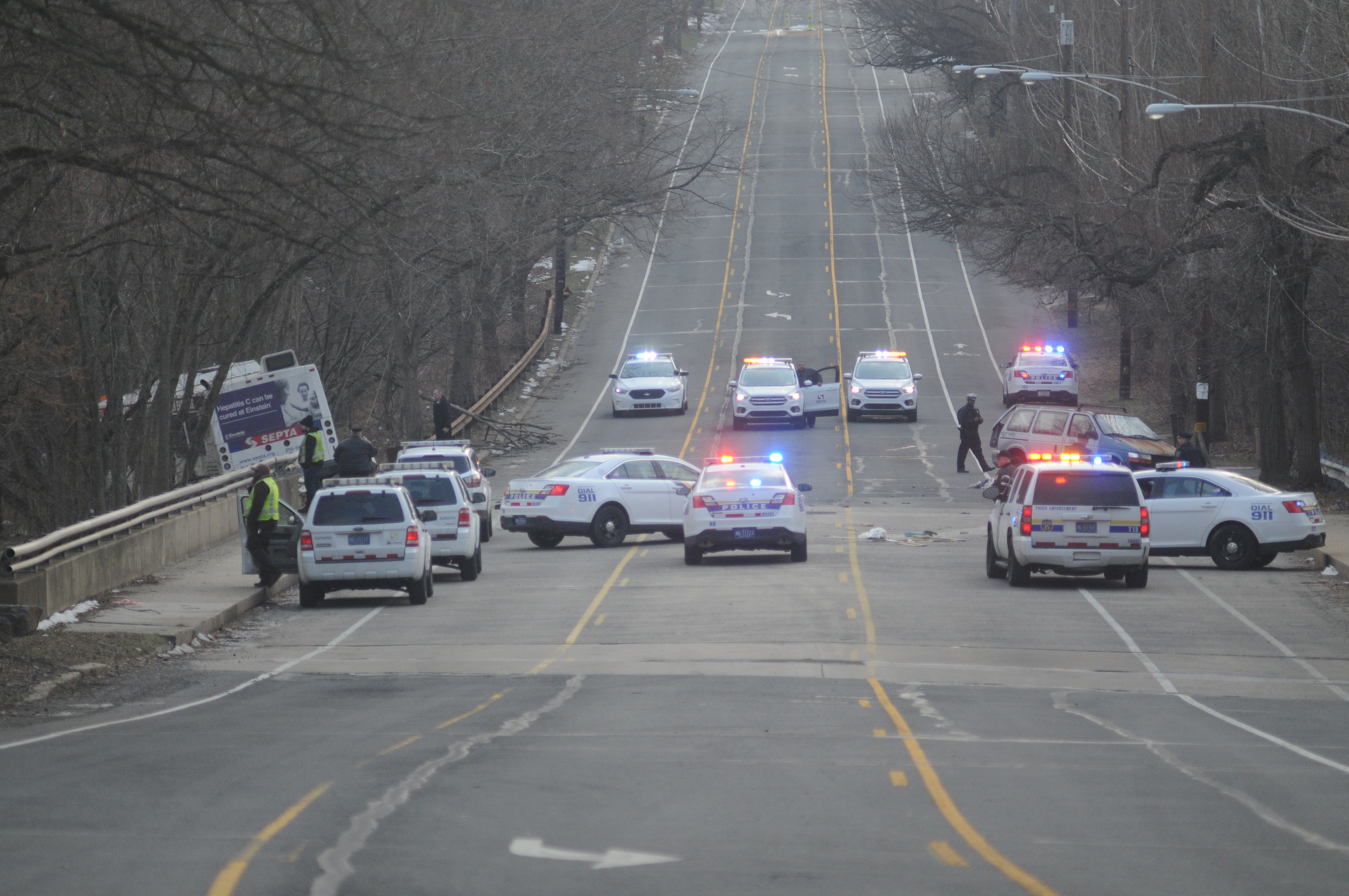 Septa Bus crashes into woods with multiple school kids on it
---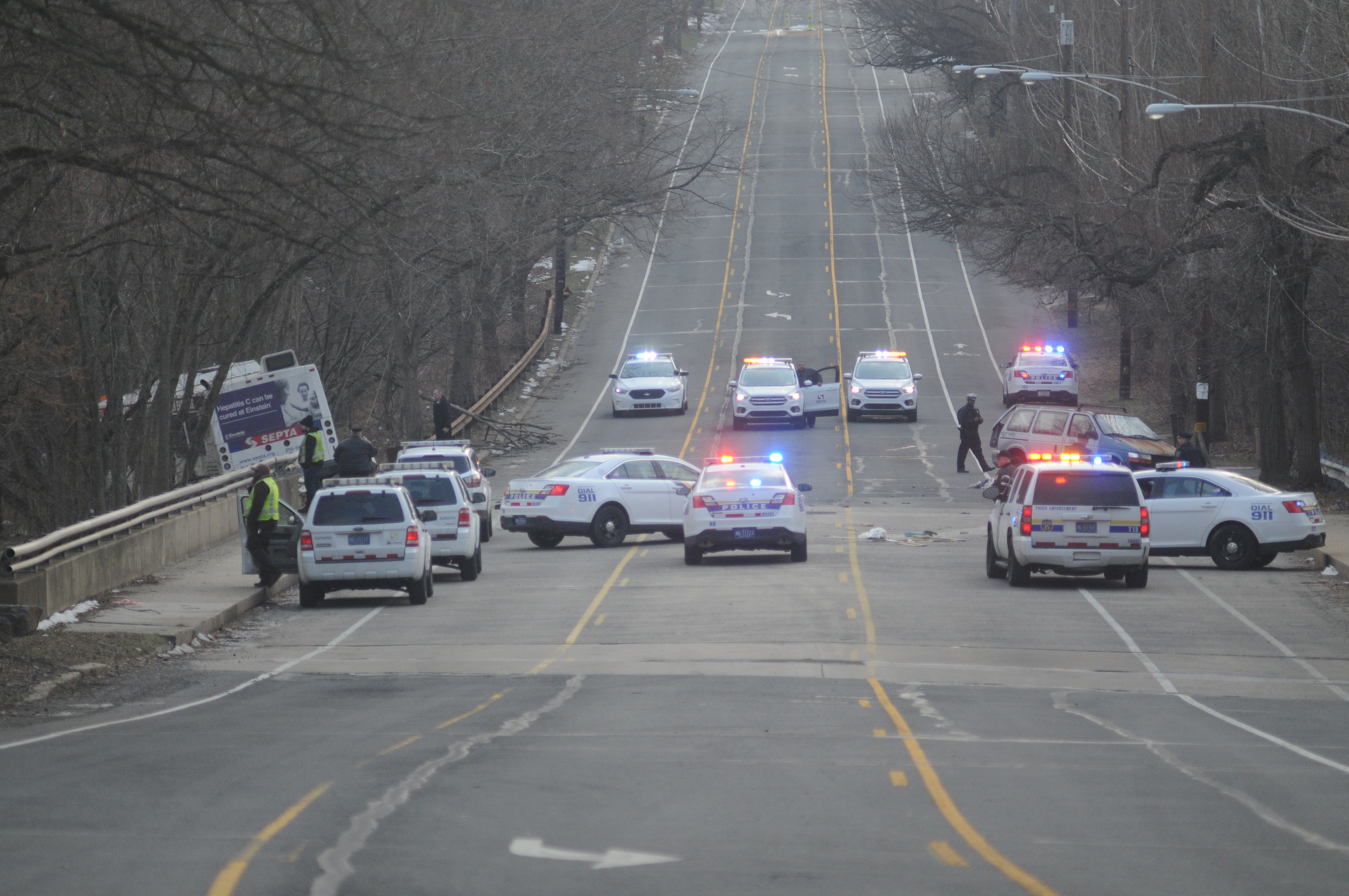 By Alex Lloyd Gross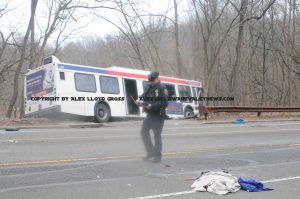 A Septa Bus  being used to ferry students from the CCA Baldi Middle School on Veree Road crashed less than 1 half mile from the school,  and at least 30 kids who were on the bus were terrified that they were going to plunge   down an embankment into Pennypack Park,  on the 8900 block of Veree Rd.
The crash happened just after 3:00 PM when police said that a passenger vehicle attempted to make a U-turn across Veree Rd.  The southbound Septa bus struck that vehicle, before being deflected and careening off to the left. The bus ripped up about 15 feet of guide rail, before slamming into some trees.
The injuries ranged from minor to critical. no one on the bus has a life threatening injury, police said.  Additional Septa buses were called to cart away students that were not hurt.  No charges have yet been filed, police said.
THIS ARTICLE AND ALL CONTENT IS COPYRIGHT BY DELAWARE VALLEY NEWS.COM. FOR PHOTO REQUESTS  OR REPRINTS CONTACT AL**@DE****************.COM