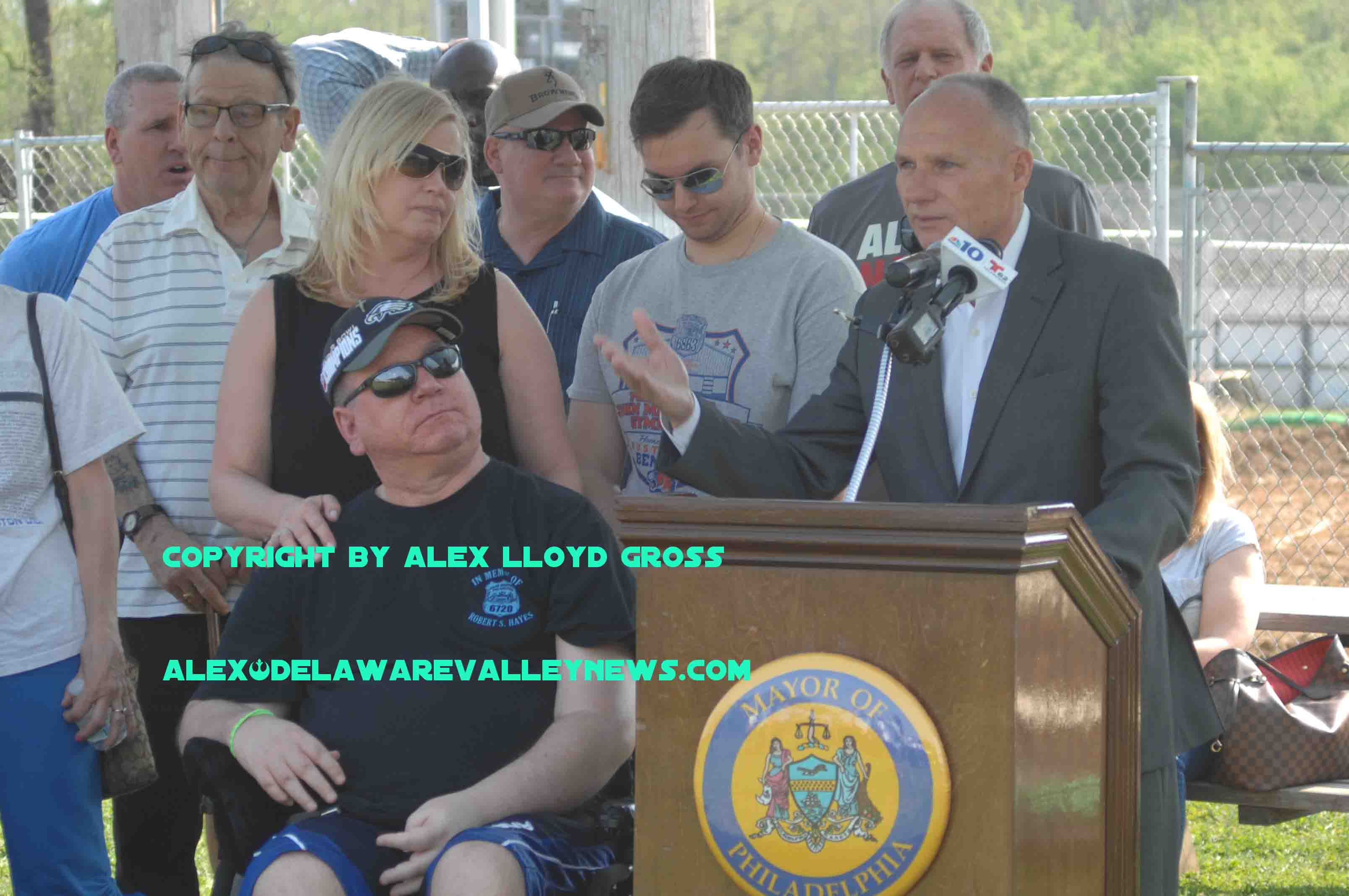 Gymnasium to be built to honor injured Philly cop
---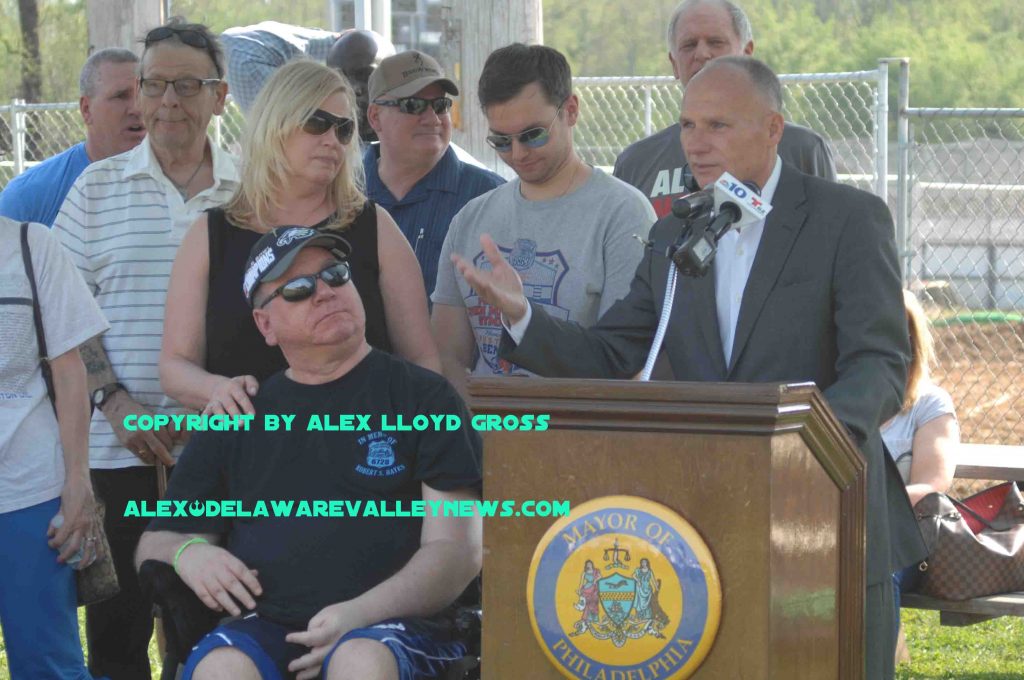 By Alex Lloyd Gross
If you ever drove past Conwell Avenue  and Roosevelt Blvd. you saw a sign advertising the future home of the John Marynowitz Gymnasium  which will be built soon. The sign had been there for years. The future is now.  Yesterday, May 3, 2018, police brass joined rank and file officers as they watched the ceremonial ground breaking of the future building.
Officials hope it will be able to be open and running within a year.  The cost is over 2 million dollars. Much of that was gotten through fundraising and back room with between local politicians.  The ceremony lasted about 45 minutes.  According to Councilman Brian O'Neill,  Mayor Kenney was very helpful in getting this done and  he is hoping that the mayor can be present for the ribbon cutting.
Maryonowitz was shot and wounded  during an incident on Limekiln Pike in June of 1993.