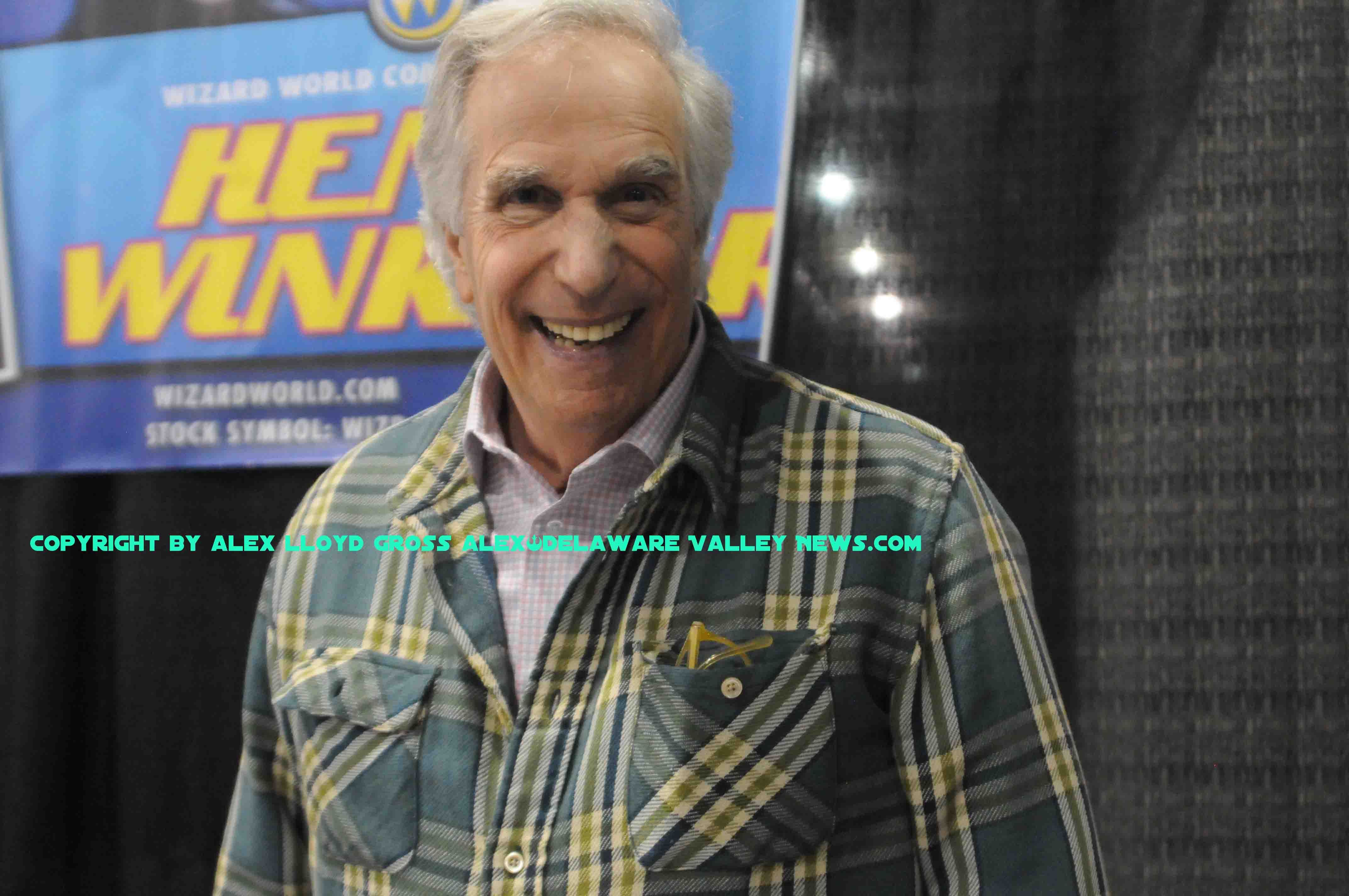 The Fonz, aka the coolest man on the planet is waiting to meet you at Wizard World
---
By Alex Lloyd Gross
Henry Winkler played the coolest person on television. Arthur Fonzarelli. on Happy Days. On that show, he could get any girl he wanted, was feared and respected by everyone and epitomized cool . That was in 1976. In 2018, Nothing changed with him.  While he is no longer on Happy Days, he still does acting and is an accomplished author. He has a lot of fans that love him and when he speaks publicly, it's about how he overcame dyslexia and shyness to become the coolest person on the planet. He is in Philadelphia until Sunday, May  20, 2018  at Wizard World and he wants to meet you. In person he could not be nicer. In Yiddish, he would be called a Mench.   Winkler is not the only person there.
Fans of the American Pie movies can see Thomas Ian Nicholas who played Kevin Myers on the series and also Henry Rowengartner in Rookie of the Year. He is also an accomplished musician. "I was here last year which was my  very first Wizard World, I love it, I'm back again," he said. Last year, he was selling copies of a book that had yet to be published, called Handbook for Mortals. "We did not have the cover drawn, we met that artist here, in Philadelphia who drew the cover," he said. He hopes to produce the book into a film later in the year. It's out and he has copies of it for sale at his booth. He really is down to earth and willing to talk with fans. Yes, he has copies of his record albums for sale too.
Early goers to the show can also see Rick Gonzales and David Ramsey from the Arrow. you better hurry, they are done with their appearance on Friday.  You can get the up to date list of who is there on the website.
You will see a blonde haired guy as soon as you walk in the door. That's Kato Kaelin . Yes, THAT Kato, He thinks OJ did it and has not spoken to him since. He is the emcee for lack of better words for Wizard World. " I greet people and we give away prizes, and have a good time." When asked what kind of prizes, he asked about what vehicle I was driving and he said It would soon be offered as a prize. He's got a great sense of humor and selfies with him are free.