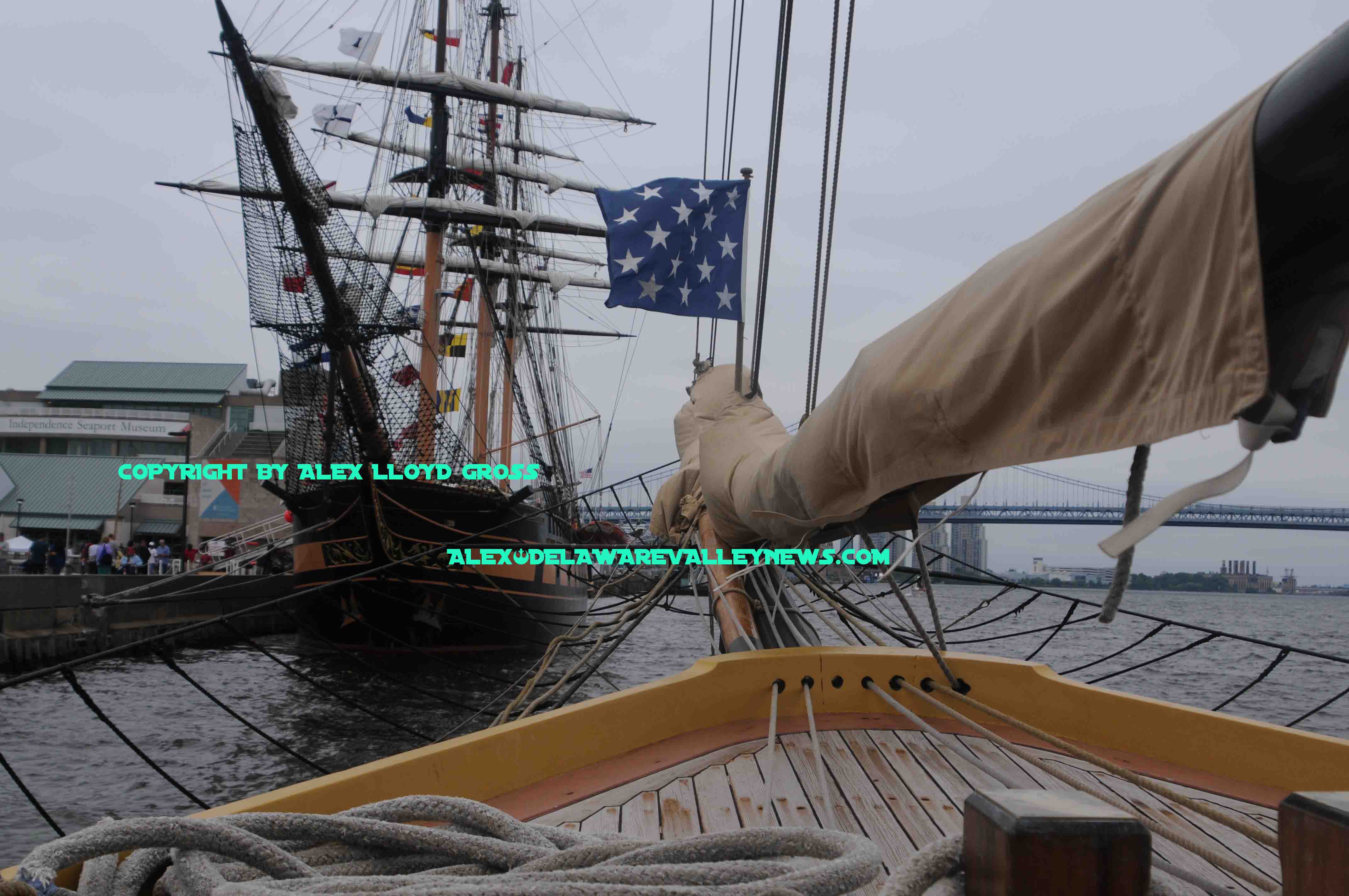 Come see the Tall Ships before they set sail
---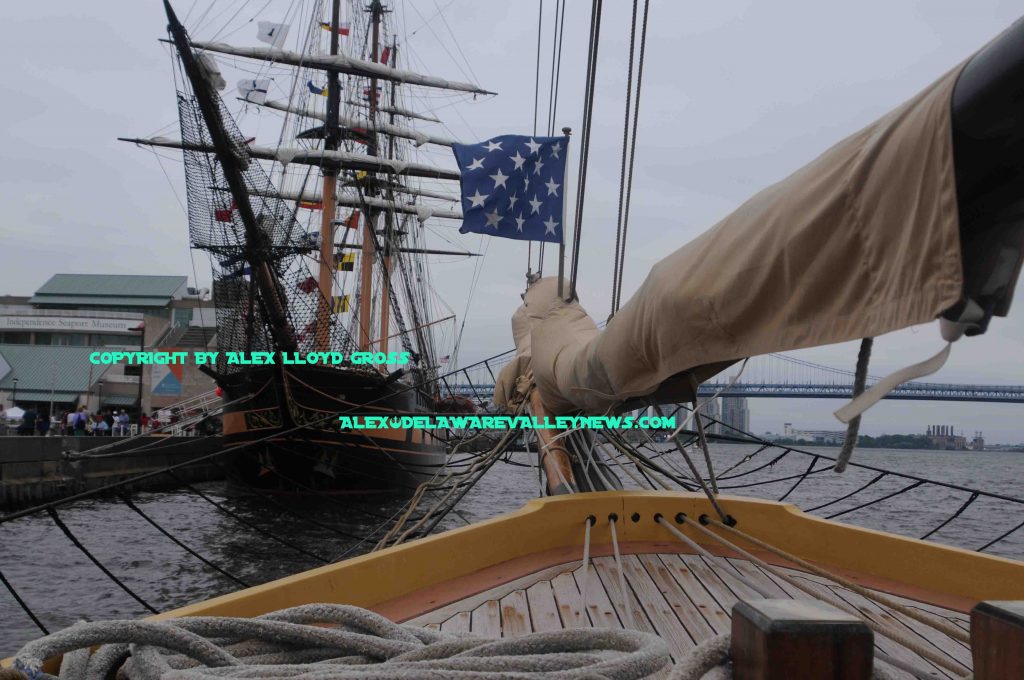 By Alex Lloyd Gross
Tomorrow, Memorial Day 2018 is the last day to see the tall ships in Philadelphia, along the Penns Landing Waterfront.  This event will be over and it may be several years before you can see it again.  While you are there, bring your camera. It's a photographers dream.
Some of the boats will allow you to buy a ticket for a 90 minute cruise along the Delaware River.   The event is not free. It costs a whopping $7.00 You can walk up and down where the boats are docked to see them. Admission fees are required to board a boat or to take a tour.  On some there are little to no lines.  Others, like the Sagres have large lines. That particular vessel is actually a Portuguese naval training ship. It's quite large, and the boat was actually  captured by the Allies during the second World War,  It was given to the Brazilian Navy  by the German Navy for payment of damages.
Other boats, such as the Lynx have a different attraction. A cat named Leelow.  He was adopted as a stray and has traveled up and down the Atlantic Ocean with  ship Captain Alex Peacock.  The boat is named after an animal in the cat  family. However they had no cat. About two years ago, they adopted Leelow. He has his own following and attracts thousands who want to see him. The cat is shy and mostly hides under the captains bed, sleeping. At night, he patrols the boat and the area harbor on where ever they happen to be.  The boat and cat at based out of Florida.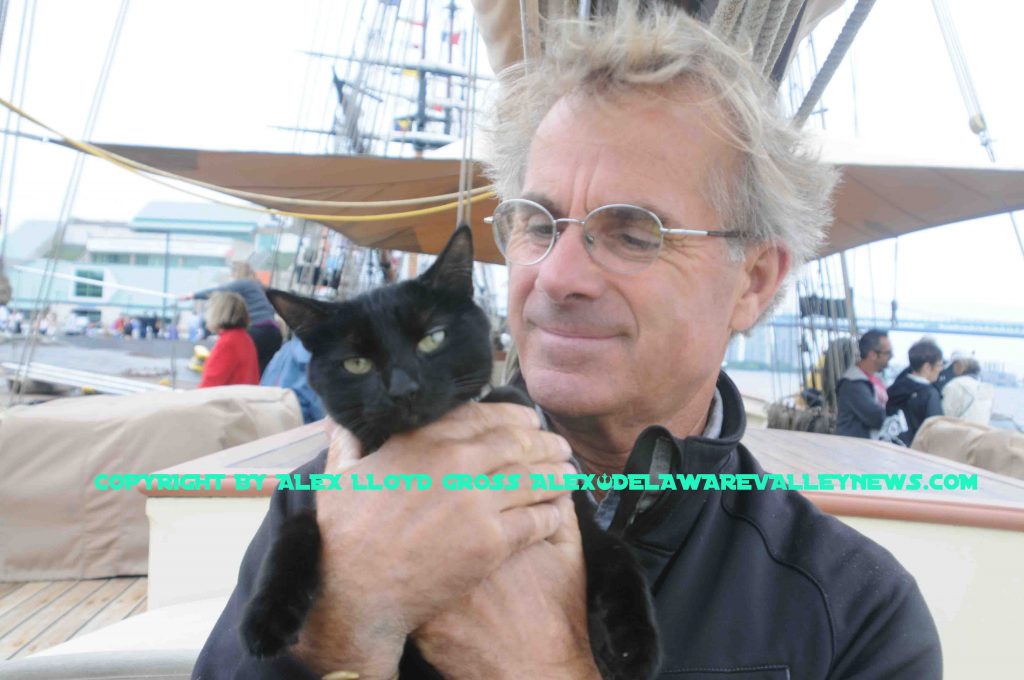 Alex Lloyd Gross Photo- Delaware Valley News.com Captain Donald Peacock shares a moment with Leelow aboard the Lynx, before she retired to her quarters.Some of the boats you can take a sailing trip on are  the When and If.   The Lannon is a Schooner that was involved in a daring rescue at sea over 100  years ago. Moored in Gloucester Mass., this boat is available for tours as well.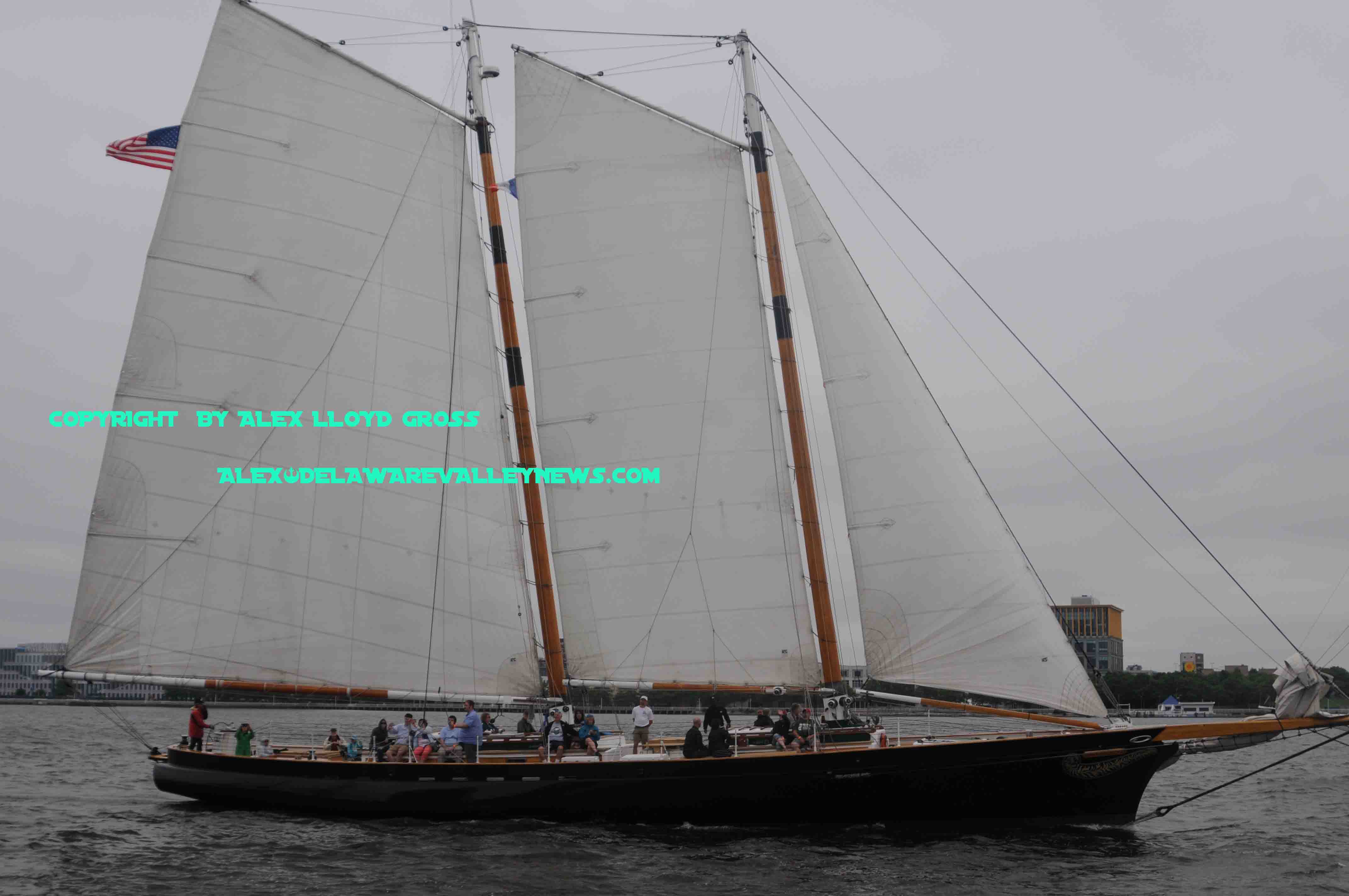 One ship that looks like an old pirate ship is the  Kalmar Nyckel. It's based in nearby Wilmington Delaware.  It attracts a lot of attention so if you are intending to board it, go early for an unobstructed tour.